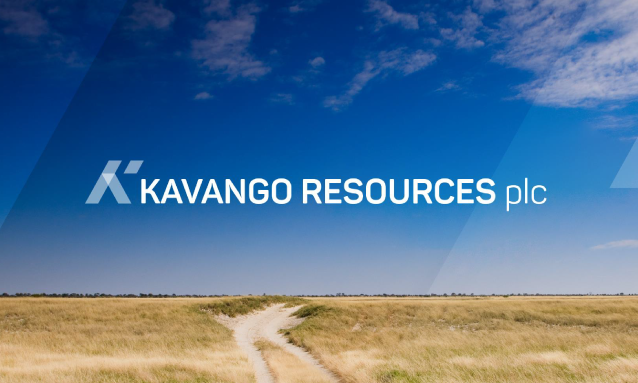 Shares of Kavango Resources PLC (LON: KAV) have rallied 18.5% over the past week after officially starting drilling operations at the A2 target in the Kalahari Suture Zone (KSZ).

The company started proof-of-concept drilling and released some preliminary drilling results as the drilling progresses, a move that was highly appreciated by investors who are used to waiting for the official results to be released via RNS.
Kavango revealed that it had drilled up to 62m and was approaching the base of the Kalahari cover, which was much shallower than they expected but still in line with geological models.
The company is targeting the discovery of world-class base and precious metals deposits in Botswana.
Most experts are extremely positive about the mining and exploration company's prospects.
Ben Turney, Kavango Resources CEO, commented at the time: "Years of hard work and dedication have brought us to this point. We could now be on the cusp of achieving something truly great. It can be difficult to communicate in an RNS quite how much effort and creative energy goes into a project like the Kalahari Suture Zone.
Adding:
"With the drill bit now turning at A2, we should soon hopefully become the first company ever to retrieve core samples from the bottom of a Karoo-age gabbro in the region."
The company is confident in the planning that went into the current drilling campaign and expects to be successful at the end of the programme. The company is working with two drill partners, Equity Drilling and Mindea, doing the actual drilling.
Kavango shares pulled back slightly from today's highs after running into a resistance level, and I will be watching the stock to see if it will convincingly break above the level in the coming days.
*This is not investment advice.
Kavango share price.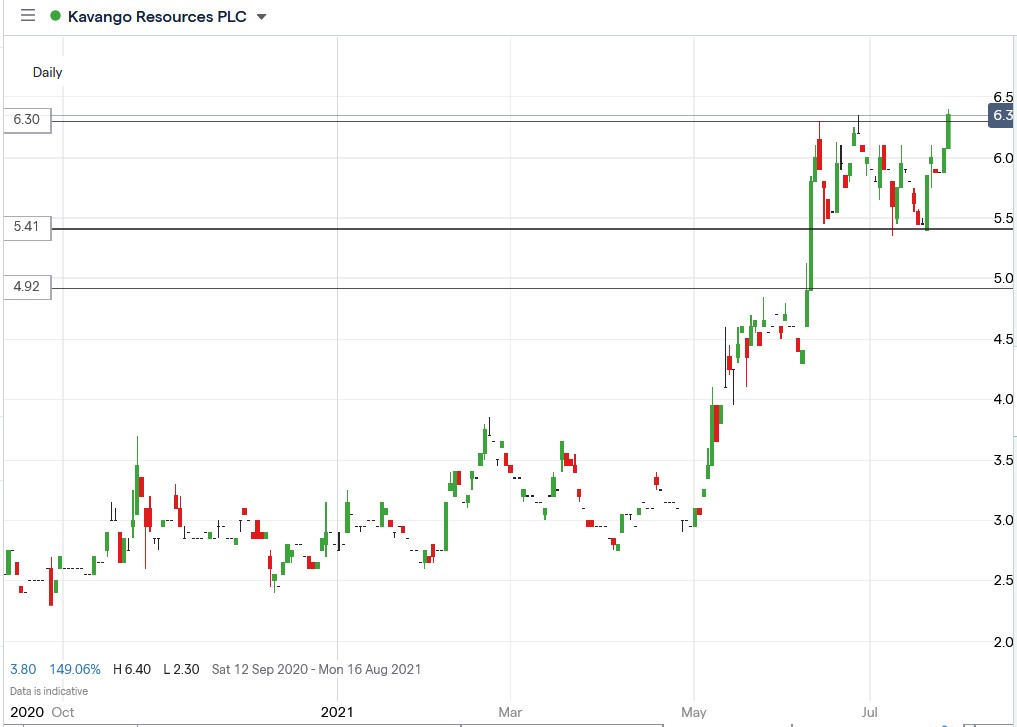 Kavango shares are up 18.5% since July 20, 2021, rising from a low of 5.40p to a high of 6.40p but have pulled back slightly.