Vela Technologies plc (LON: VELA) shares today fell 54.5% after the company's shares resumed trading on the AIM earlier today following a suspension.
The company's shares had been suspended from trading on the AIM on 31st July 2020, but the suspension was lifted at 7.30 a..m. today.
The company raised £1 million in new funding and converted all debt into shares priced at 0.06p apiece in order to get the suspension lifted.
The company also appointed James Normand to its board to help steer the company forward.
Today's crash can be attributed to investors liquidating their positions given that they were stuck with their shares since 31st July due to the suspension.
The stock is likely to recover in future given the positive developments outlined above.
Vela Tech share price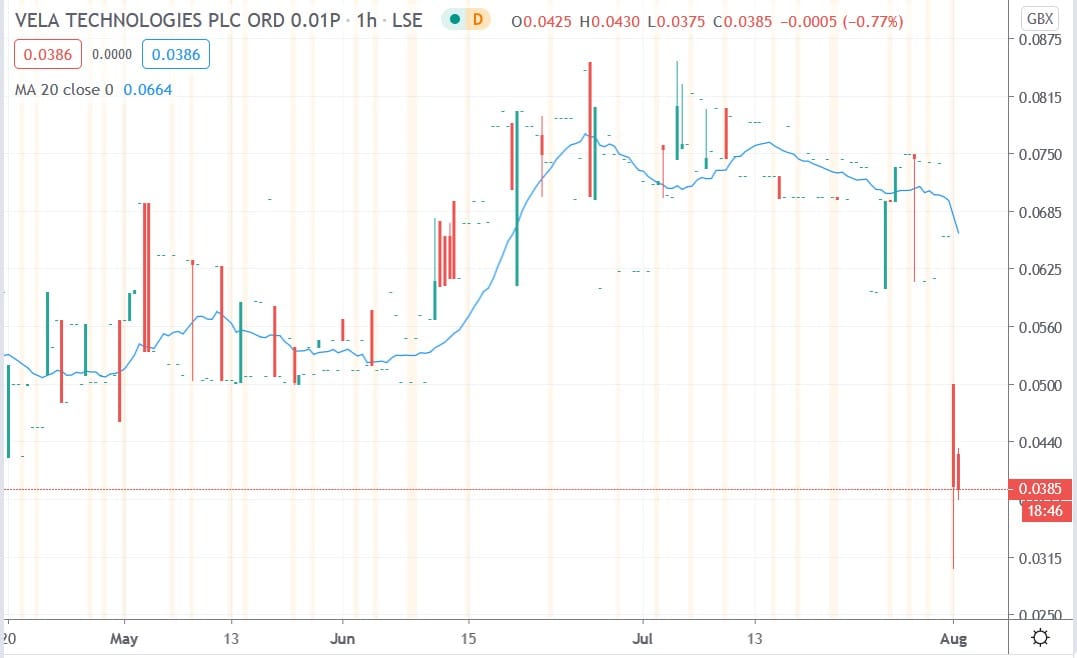 Vela shares today fell 54.5% to trade at a low of 0.03p having ended its last trading session on 30th July trading at 0.066p.