Key points:
IAG and Wizz are both having fights with airports
Heathrow is limiting IAG and Wizz leaving Doncaster
Airlines and airports are in conflict over streams of revenue, of course
International Airlines Group (LON: IAG), the owners of BA, and Wizz Air (LON: WIZZ) both have issues with airports at present. IAG is unhappy with Heathrow limiting the number of passengers the airport will handle this summer to 100,000 a day. Wizz seems to be abandoning Doncaster/Sheffield Airport (also known as Robin Hood) which might well lead to the closure of that airport altogether.

This is all another little window into the problems within the airline industry. The share prices of those involved will depend, at least in part, on how matters work out in the end. For within the industry there is that battle between the varied interests.
The IAG and Heathrow row is obvious enough. Willie Walsh was at BA/IAG and is now at IATA, the airlines industry body. And he's hitting out at Heathrow for not expanding staffing quickly enough to be able to sate demand for flights. Thus the passenger restrictions with only 100,000 a day being allowed through the airport. This means cuts to the number of flights allowed – something that will hit IAG/BA worst.#
Wizz Air and Doncaster Airport is running the other way. WIZZ doesn't have enough staff overall so it's taken them away from there to deploy elsewhere. This could lead to the permanent closure of the Robin Hood airport as Tui are the only other people who fly there.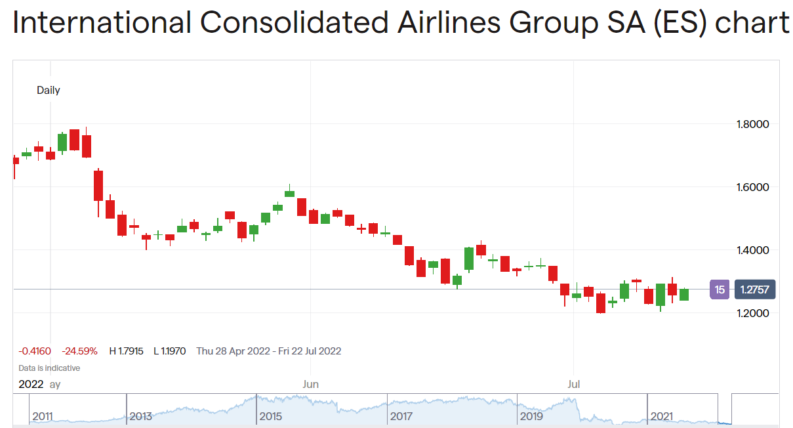 Also read: Best Travel Stocks To Buy Right Now.
Airports of course require airlines to be able to make money. But then airlines also require airports to be able to make money. So there's a joint dependence there. However, the money works differently – the more the airport charges for a flight or passenger throughput the less the airline can. So there are always fights over who gains the revenue, even as it's obvious that both sides need to work together.
That dynamic can play out in strange ways. Heathrow is using the current crush at that airport to try to raise airline fees substantially. But as Doncaster shows at some point it's entirely possible for an airline to simply stop serving an airport.
It's possible to view this in two different ways. One is simply that this is a problem for this summer only and matters will sort themselves out in time. That means that this years airline results might be bad but that just offers a buying opportunity for the longer term. The other is that the restrictions upon flight numbers – due to staffing pressures mostly – are going to be so bad that we should steer clear of the entire sector until the rubble clears.
What needs to be kept in mind here is that if passenger numbers hold up – they may be affected by stories of late cancelations, they may not – then this will increase the airline profits. Ticket prices will be higher on the lower number of flights, even as airlines must leave some passenger demand unmet.
It's a complicated dance between flight numbers, airport restrictions and passenger loads – trading positions in airlines are to be determined by opinions on how those will balance out.