Key points:
BT Group announces that the Altice stake is not to be called in on national security grounds
The big question is what happens next?
Will Altice now go further or not?
A major determinant of BT Group's (LON: BT.A) share price is whether someone's going to come along, take over the group, kick out the management and unlock the suppressed value within the group. Or, to run the same point the other way around, is there suppressed value to be unlocked by someone doing that? Opinions, as they say, differ on this. That's the philosophic point and the trading point about BT Group shares is a little more complex. For it is, well, what do the people who have the fiscal firepower to be able to take over BT Group think of this question?

This is the important factor because grasping that will tell us what happens now with reference to the Altice position in BT. Altice being the French group which owns 18% of BT and which at present is saying that it's simply an investment in what it thinks to be a low priced – too low priced – company. And yet Altice has a strong reputation as a deal maker and the supposition in many parts is that this stake is the prelude to perhaps taking over the entirety of BT. Or perhaps convincing management into doing a deal with one of more subsidiaries, that sort of thing.
The news today is that the government is to do nothing about that Altice stake. As we reported before, there was the stake building in BT Group shares. Then the whole thing got called in under the National Security Act – would Altice be allowed to own that much BT Group stock? The answer today is, yes, that's all fine. "BT Group has now been notified by the Secretary of State that no further action is to be taken under the Act in relation to the increase by Altice Europe N.V. of its shareholding in BT Group from 12.1% to 18%."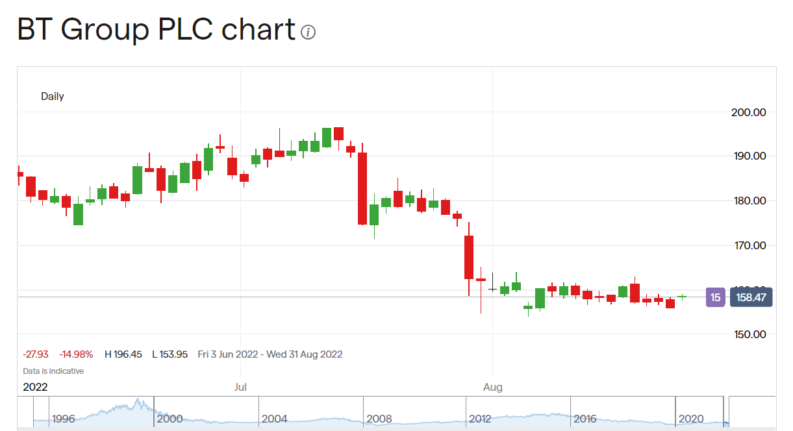 Also Read: AT&T Group – In Depth Forecast For 2022
The big question now becomes, well, what does Altice do next? There they are, a good position in BT. They now know that they will not be forced to sell this stake. But does that no calling in on national security grounds mean they can go further? Have they now got the green light to make a full bid? Do they even want to do so? Or has the game always been to be able to strike a deal for a subsidiary or two? Or even, that stated purpose, BT looks cheap so let's buy some?
It's also true that the world has changed quite a bit since that stake building. We're heading into recession, inflation is soaring, interest rates are going up. Would this be quite the time for a debt fueled takeover? These are, we're sorry to have to say, the major determinants of what the BT Group share price is likely to be. More, it's what Altice thinks of all these things.