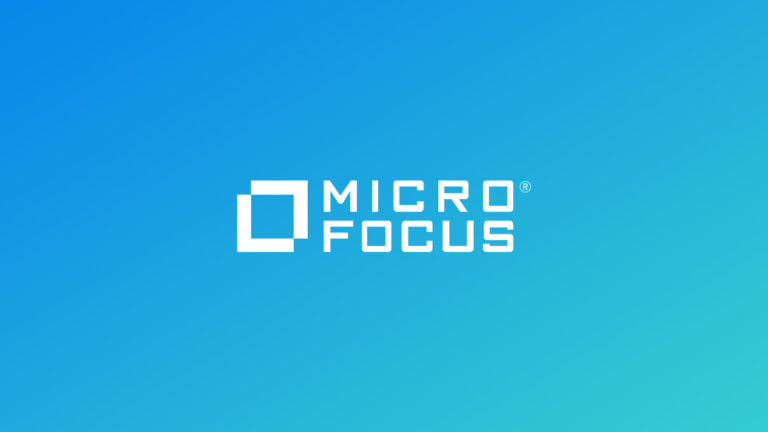 Shares of Micro Focus International plc (LON: MCRO) fell 20.93% despite reporting excellent H1 earnings results at the start of the month and reinstating its dividend payout.

The software and technology company reported that its losses for the six month period shrunk to $218.9 million, compared to the $1.03 billion recorded in a similar period last year.
The company's revenues dropped 2% compared to the previous year but still beat analysts expectations by coming in at $1.43 billion driven by strong sales performance.
The markets lukewarm reception to the final data indicates that investors were expecting positive results based on the guidance released by the company in May.
The sharp decline in Micro Focus's share price is a strong indicator that investors were slightly disappointed in the results because the company's loss from continuing operations was $154.8 million.
From a technical standpoint, we can see that the software company's shares have fallen to a crucial support level and appear to have bounced off the level. We could see the price rally higher in future if the level holds.
Bullish short term traders might find the current levels quite attractive given that it presents an excellent risk to reward ratio if the trade is successful.
Traders who take this trade should have a stop loss around the 390p level, with conservative traders having their stop-loss orders at the 370p level.
*This is not investment advice. Always do your due diligence before making any investment decisions.
Micro Focus share price.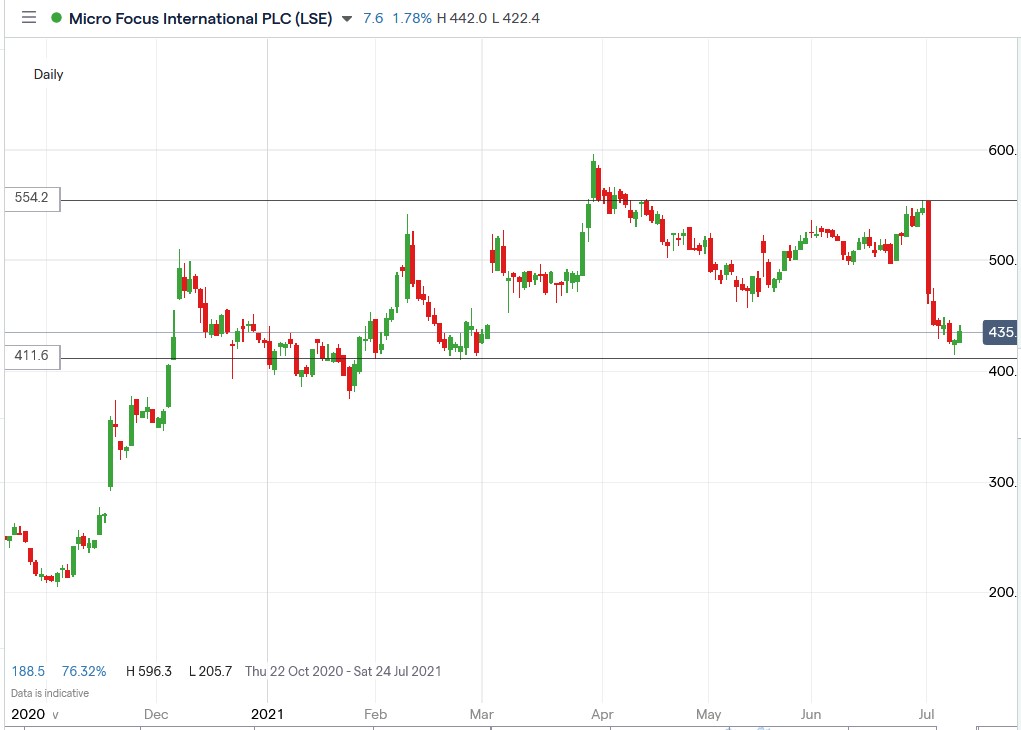 Micro Focus shares are down 20.93% in July from a high of 553.3p to their current price of 435.5p.