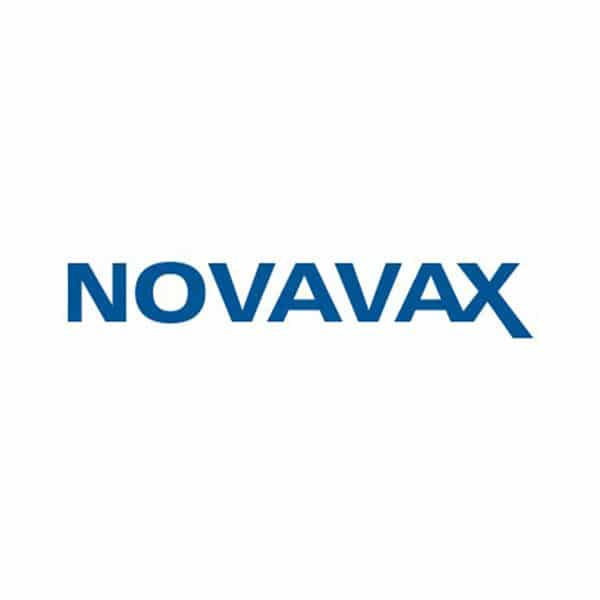 Shares of Novavax, Inc (NASDAQ: NVAX) jumped 9.44%, driven by significant interest from Reddit traders whose focus had shifted from meme stocks such as Gamestop to biotech companies.

Other biotech companies that benefitted from the Reddit-driven rally include Vaxart, which recently joined companies with analyst coverage, despite being a pre-clinical company.
Redditors jumped on Novavax shares after the company released positive late-stage clinical trial data for its COVID-19 vaccine, which proved 90% effective against various strains of the virus.
The biotech company's shares later gave up most of their gains after the market opened and more traders started trading.
Novavax intends to file for regulatory approval in Q3 once the final analysis of the clinical trial data is complete. 
The company is set to benefit from the projected rising demand for COVID-19 vaccines. Many companies working on a cure for the disease have abandoned their quest after vaccination campaigns across the world yielded positive results.
However, some might argue that Novavax is quite late to the party, given that COVID-19 vaccines from Moderna, AstraZeneca and Pfizer were approved months ago and have been distributed in many countries globally.
The retail traders on Reddit have discovered their power to push share prices in chosen companies to new highs, but not everyone who participates in such trends reaps any reward. Many traders (bag holders) will incur massive losses once the rally is over and the high-flying stocks return to earth. 
Novavax share price.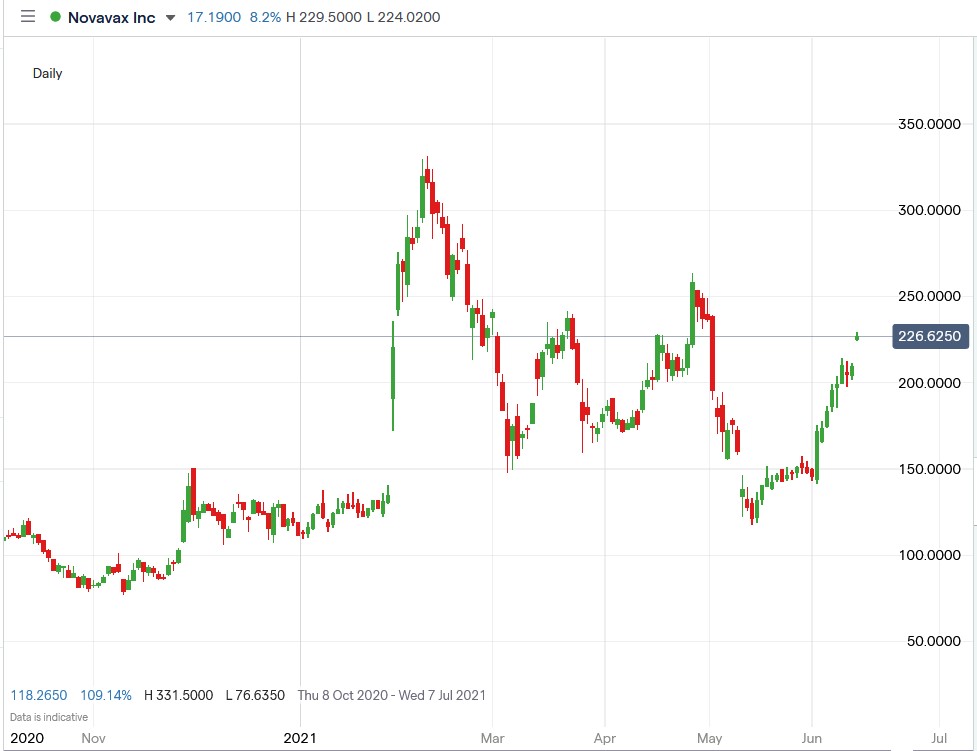 Novavax shares jumped 9.44% to trade at 229.35p, rising from Friday's closing price of 209.56p.
Should You Invest in Novavax Shares?
One of the most frequently asked questions we receive is, "what stocks are best to buy right now?" It's a wide-ranging question, but one that we have answered… Our AskTraders stock analysts regularly review the market and compile a list of which companies you should be adding to your portfolio, including short and longer-term positions. Here are the best stocks to buy right now