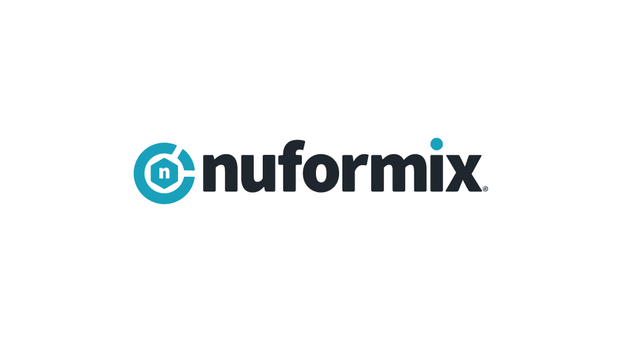 Nuformix PLC (LON: NFX) share price rallied 24.1% after releasing positive pre-clinical data on its NXP002 lead drug candidate to treat Idiopathic Pulmonary Fibrosis (IPF).

The pharmaceutical company focuses on repurposing drugs to treat unmet needs in oncology and fibrosis.
The company revealed that it had generated positive results from pre-clinical studies of NXP002, a repurposed form of tranilast meant to be administered as an inhaled formulation to deliver the drug directly to the lungs.
Nuformix has done several pre-clinical studies including in vitro studies, to demonstrate that the drug can be formulated for inhaled delivery via nebulisation. The company has also done other in vivo studies to analyse the pharmacodynamics and pharmacokinetics of NXP002 when inhaled.
The in vitro study was done on rats to test NXP002's pharmacokinetics when delivered via nebulisation. The results indicated that the drug could be efficiently delivered to the lungs, achieve substantial drug levels while limiting systemic exposure.
The in vivo studies also showed that NXP002 could effectively regulate the production of fibrosis-relevant mediators, affirming the drug's pharmacodynamics.
The company plans to conduct a final in vivo pre-clinical study to investigate the durability of NXP002's pharmacodynamic effect.
Dr Anne Brindley, CEO of Nuformix, said: "We're delighted with the positive readout of this data so far, and it further cements our belief in NXP002 as a valuable asset. Tranilast is poorly soluble, meaning it is not well absorbed into the body and tissues, and it also has issues regarding systemic toxicity. NXP002 is a new form of tranilast that shows greater solubility than the original drug, allowing it to be delivered to the lungs that are the site of action for IPF. By delivering directly to the lungs, we anticipate that a lower dose will be required to produce a pharmacological and therapeutic effect with reduced systemic toxicity compared to oral dosing."
The company reminded investors that it had previously reported positive data from in vitro studies of NXP002 on human lung slices with IPF. The latest data is consistent with the initial data collected in modulating mediators and the time to accomplish modulation.
The data generated by the company can provide a solid translational package, which will support the drug's progression. In addition, the pharmaceutical company promised to issue an update on the ongoing studies to test the longevity of the pharmacodynamic effect, with initial results expected in early 2022.
*This is not investment advice. Always do your due diligence before making investment decisions.
Nuformix share price.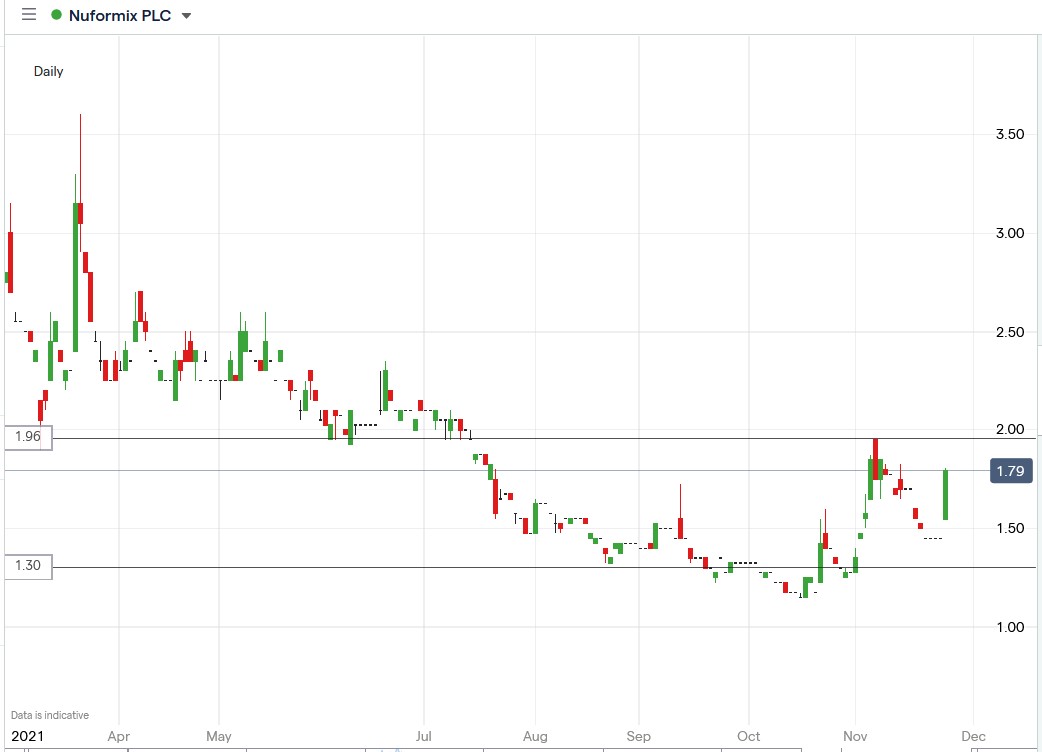 Nuformix share price surged 24.14% to trade at 1.80p, rising from Wednesday's closing price of 1.45p.
Is Now a Good Time to Invest In Nuformix Shares?
Healthcare stocks, including Nuformix shares, saw a wave of investors buy their shares during the pandemic. Governments also pumped money into the companies in an attempt to speed up the vaccine process. But, what happens now vaccines have been approved and the pandemic is becoming less prominent? Should we still invest in coronavirus-focused healthcare stocks? Or should we look to firms tackling other areas? Here are the best healthcare stocks to buy now…