Shares of US tech company Nvidia (NASDAQ: NVDA) have surged higher today after the company announced it has agreed on a deal with SoftBank for the acquisition of UK based chip firm Arm Technology.
The deal, which values Arm at $40 billion in total, will see Nvidia pay SoftBank a total of $21.5 billion in Nvidia common stock and $12 billion in cash. There is also an earn-out construct in the deal that means SoftBank may receive an additional $5 billion in cash or common stock, subject to financial performance targets.
ARM's products are used in smartphones and many other devices.
Nvidia stated that they will keep ARM's base in the UK and plan to expand its R&D presence in Cambridge, where they are hoping to create a world-class "AI research and education centre."
"Arm will remain headquartered in Cambridge. We will expand on this great site and build a world-class AI research facility, supporting developments in healthcare, life sciences, robotics, self-driving cars and other fields.
"And, to attract researchers and scientists from the UK and around the world to conduct groundbreaking work, NVIDIA will build a state-of-the-art AI supercomputer, powered by Arm CPUs. Arm Cambridge will be a world-class technology centre," said Jensen Huang, founder and CEO of Nvidia.
A report from the BBC commented that a government source told them that it would not block the sale, despite being urged to by Arm's co-founder after he described the sale as a "disaster."
Nvidia share price…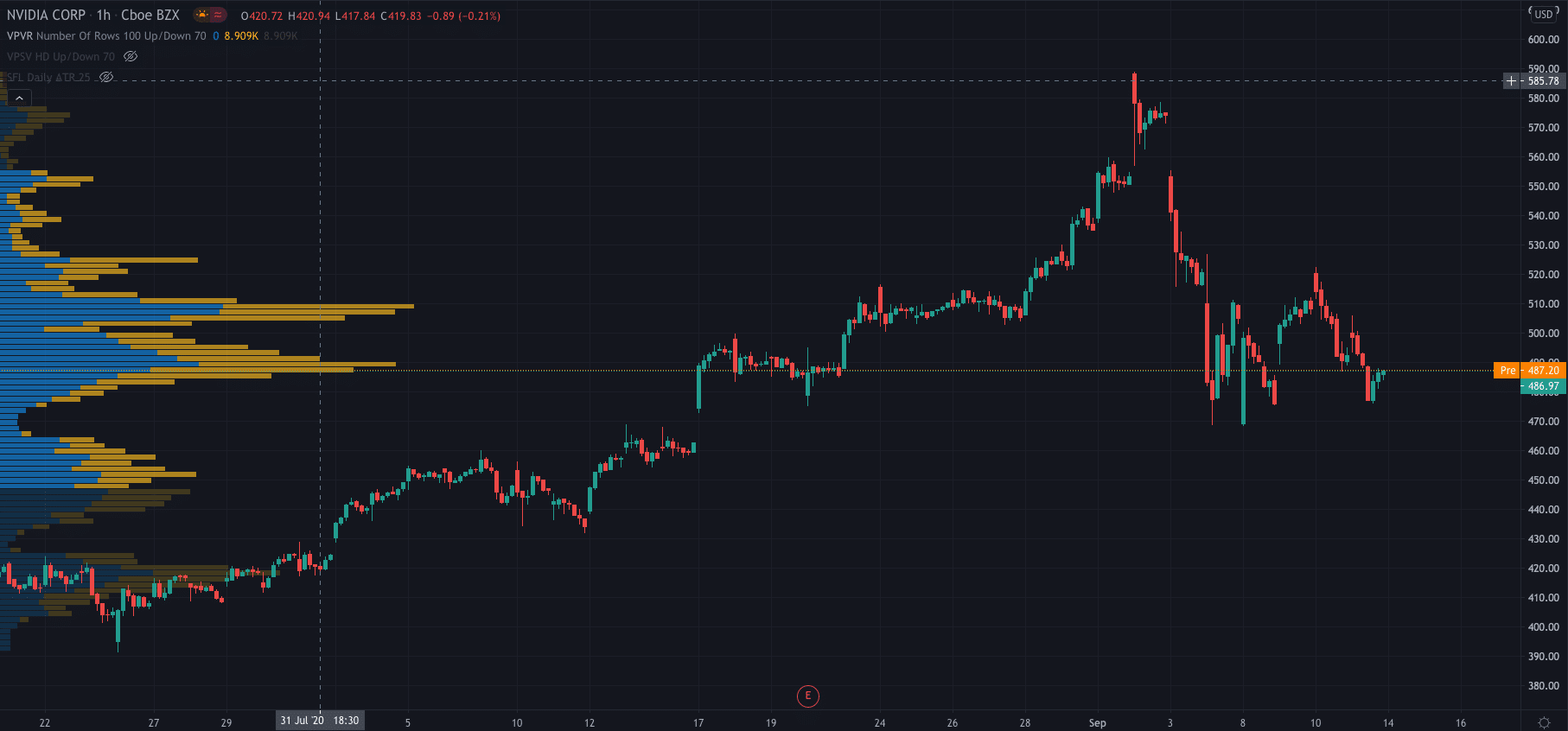 The news has resulted in a strong move in Nvidia's share price. It closed Friday's trading session at $486.58 but is now trading around 6.06% higher premarket at $516.07.