Key points:
Open Orphan shares surged 12.2% after winning a £14.7 million contract.
The contract came from an existing bug five pharmaceutical company.
Investors cheered the news, but is Open Orphan a buy? Read on…
The Open Orphan PLC (LON: ORPH) share price surged 12.2% after the company secured a £14.7 million contract to conduct an influenza characterisation study followed by an influenza human challenge study.

The contract came from a big five pharmaceutical company, with revenues recognised in the company's 2022 and 2023 financial years. The same company had signed a challenge virus manufacturing contract with Open Orphan on 4 May 2022.
Once Open Orphan completes the manufacturing contract, it will start servicing the second contract. Next, it will determine the appropriate dosages for the flu challenge agent that will result in a safe and reliable infection in healthy volunteers.
The characterisation study will kick off in Q3 2022 once Open Orphan receives approval from the relevant authorities. The challenge study agent will have to be approved by the European Medicines Agency (EMA), the US Food & Drug Administration (FDA) and the International Council for Harmonisation of Technical Requirements for Pharmaceuticals for Human Use (ICH) standards.
After completing the characterisation study, Open Orphan will start the human challenge study in Q1 2023 to determine the efficacy of different vaccine candidates in reducing the incidence of symptomatic flu infection and severe disease symptoms in healthy volunteers.
Investors cheered the contract win, as evidenced by the rally in Open Orphan shares, but the price had pulled back slightly at writing. So, is Open Orphan a buy?
Yes, Open Orphan is a buy for investors seeking exposure to the biotech industry. I expect the company to keep growing its client roster, leading to higher revenues as it cements its global leadership in running human challenge studies as a contract research organisation.
Yamin 'Mo' Khan, Open Orphan's CEO, said: "This is another important milestone for hVIVO in that, in addition to the previously announced manufacture of a bespoke challenge agent, we have now been contracted to conduct the characterisation and the challenge studies with this big pharma customer. Moreover, we will also be providing full recruitment and laboratory services. This highlights hVIVO's unique full-service offering in running complex human challenge studies."
*This is not investment advice. Always do your due diligence before making investment decisions.
Open Orphan share price.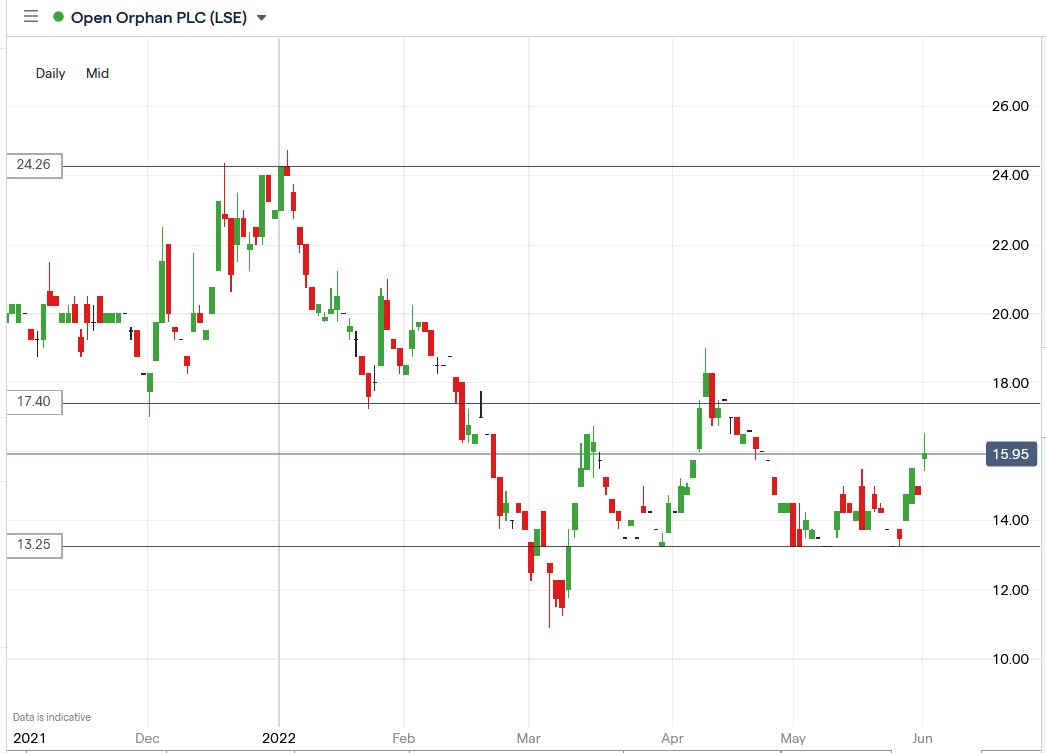 Open Orphan share surged 12.2% to trade at 16.55p, rising from Tuesday's closing price of 14.75p.