Shares of Oracle Power (LON: ORCP) have exploded higher in Tuesday afternoon trading after the company announced it has been invited to meet with Pakistan's Private Power and Infrastructure Board (PPIB).
The meeting, which will take place on the 11th of September 2020, will see Oracle Power and its partners China National Coal Development and the private office of Sheikh Ahmed Bin Dalmook Juma Al Maktoum (a member of the ruling family of Dubai, UAE), present their Thar Vlock VI project plan.
The company stated that the presentation will be to finalise the Letter of Intent (LOI).
"The consortium of companies present plans for the development of Thar Block VI for power, gas and other uses," Oracle said in its statement.
Oracle Power considers the presentation to be one of the last steps in the award for the LOI.
Oracle Power share price…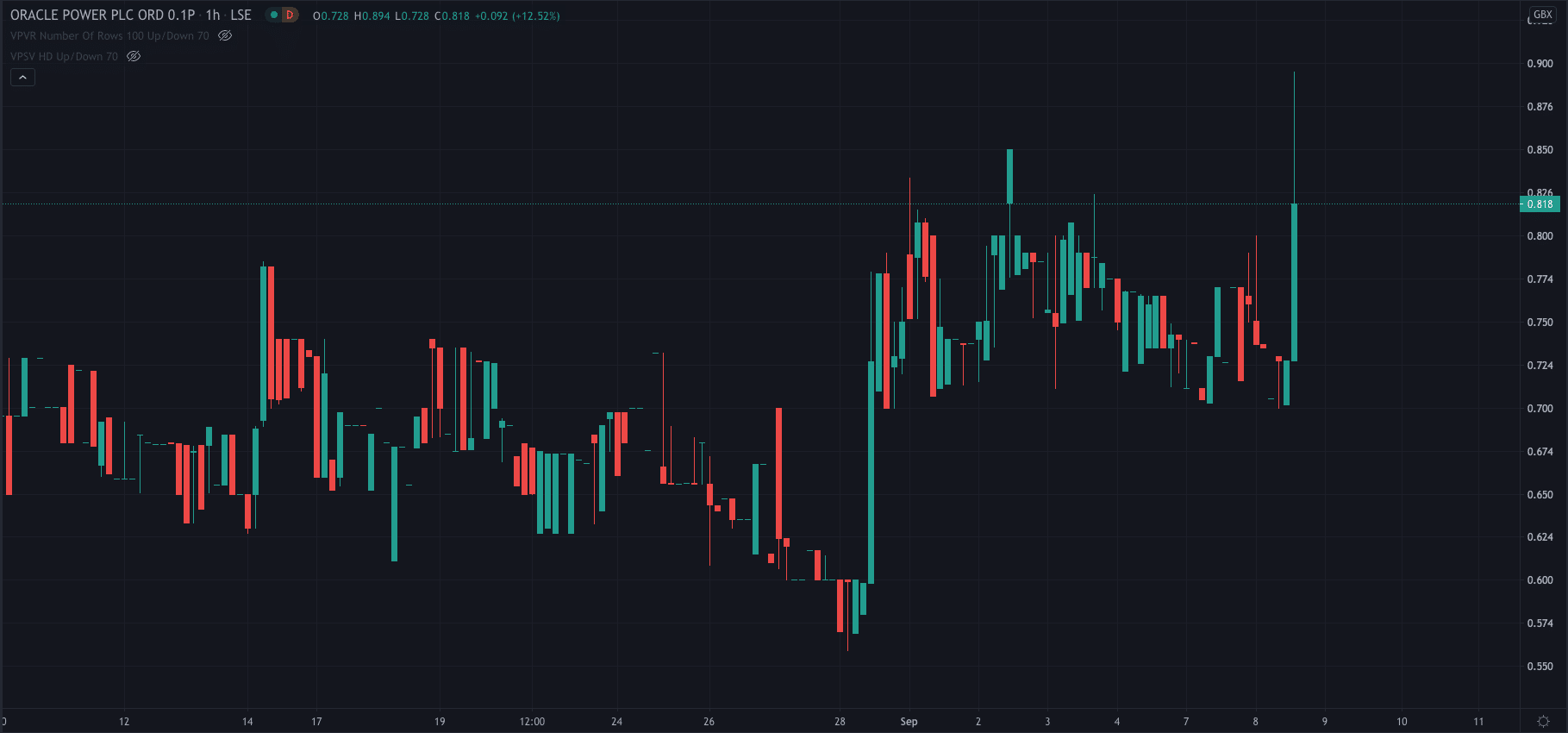 Source: TradingView
Oracle's share price surged as high as 0.894p per share after the announcement. It is currently trading at 0.844p, up 12.65% on the day.