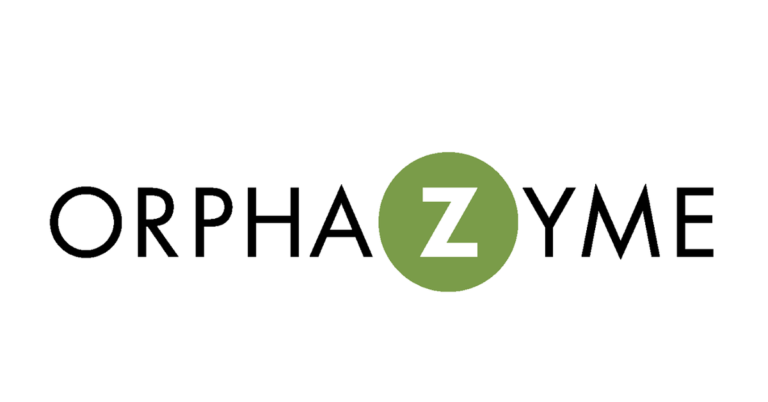 Shares of biopharmaceutical company Orphazyme (NASDAQ: ORPH) have plunged on Friday after it announced it has received a Complete Response Letter (CRL) from the US Food and Drug Administration (FDA) following its review of the new drug application for arimoclomol.

The FDA issued the CRL based on needing additional qualitative and quantitative evidence " to further substantiate the validity and interpretation of the 5-domain NPC Clinical Severity Scale (NPCCSS) and, in particular, the swallow domain."
The FDA also said additional data was needed to bolster confirmatory evidence beyond the single phase 2/3 clinical trial to support the benefit-risk assessment of the NDA.
Orphazyme's CEO, Christophe Bourdon, said the company is "disheartened by the outcome of the FDA's review, given the urgent need for a new therapeutic option for NPC."
"We will focus our efforts on pursuing the European regulatory approval, with CHMP opinion expected in Q4 2021 and potential Marketing Authorization in Q1 2022. We are assessing the potential path forward in the U.S. in partnership with the FDA. In the short-term, we will need to reduce our costs substantially and freeze all company efforts not related to clinical and regulatory activities to support approval for NPC," added Bourdon.
As a result, Orphazyme has altered its guidance, stating that the outcome has had a "significant" influence on its outlook.
The company now expects operating expenses to be DKK 700-720 million (previously DKK 800-850 million), resulting in an expected operating loss of DKK 670-700 million (previously DKK 100-150 million).
Cash position at year-end 2021 is expected to be around DKK 50 million (previously DKK 350 million).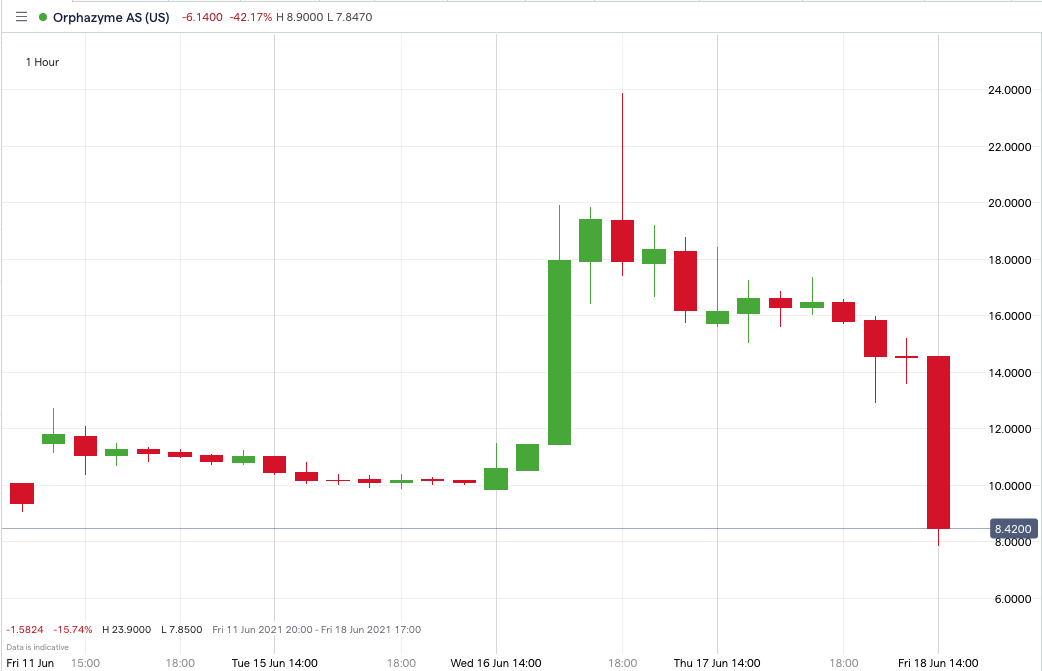 Last week its shares skyrocketed 1,387%, joining the list of meme stocks, ending the session over 301% above its previous days close at $21.
Orphazyme shares are currently down 46% at $7.85.
Should You Invest in Orphazyme Shares?
One of the most frequently asked questions we receive is, "what stocks are best to buy right now?" It's a wide-ranging question, but one that we have answered… Our AskTraders stock analysts regularly review the market and compile a list of which companies you should be adding to your portfolio, including short and longer-term positions. Here are the best stocks to buy right now