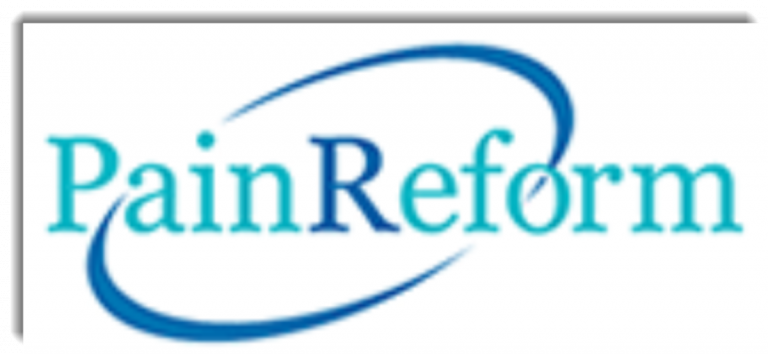 PainReform Ltd (NASDAQ: PRFX) stock price rallied 65.9% despite not making significant announcements today. The last major release from the clinical-stage speciality pharmaceutical company was its earnings results on Monday, November 15, 2021.

The company's share price fell after the earnings release indicated that it made a loss of $5.5 million during the nine months to September 30, 2021, compared to a net loss of $3.1 million for a similar period in 2020.
However, on Friday, PainReform shares took a positive turn when they closed up 13.93%, driven by shifting investor sentiment towards the company. The upbeat mood extended into today, as evidenced by the 65.9% rally during premarket trading.
One of the factors fueling the rally is the decreased short interest in the company's stock, which totalled 37,500 shares on October 29, 2021, a 31.7% decline from the 54,900 shares that were sold short on October 14, 2021.
It appears that short sellers are stepping away from the stock allowing bullish investors to push prices higher in the meantime.
PainReform has also gained popularity among retail investors on social media platforms such as Reddit and Twitter. They are keen to push its prices higher due to a short squeeze given its low stock price.
The company has also benefitted from renewed interest in its shares by institutional investors such as Citadel Advisors LLC, Sabby Management LLC and Geode Capital Management LLC, all of which have recently raised their stakes.
Institutional investors, also known as the smart money, are raising their bets on the company as it prepares to launch phase 3 clinical trials of its PRF-110 lead agent that targets the post-operative pain market.
Luckily for long term investors, PainReform had $18.4 million in cash at hand at the end of Q3 2021, which provides over 12 months of financial runway. Therefore, there is minimal risk of dilution for investors at the moment.
PainReform has given up most of its gains at the time of writing.
*This is not investment advice. Always do your due diligence before making investment decisions.
PainReform stock price.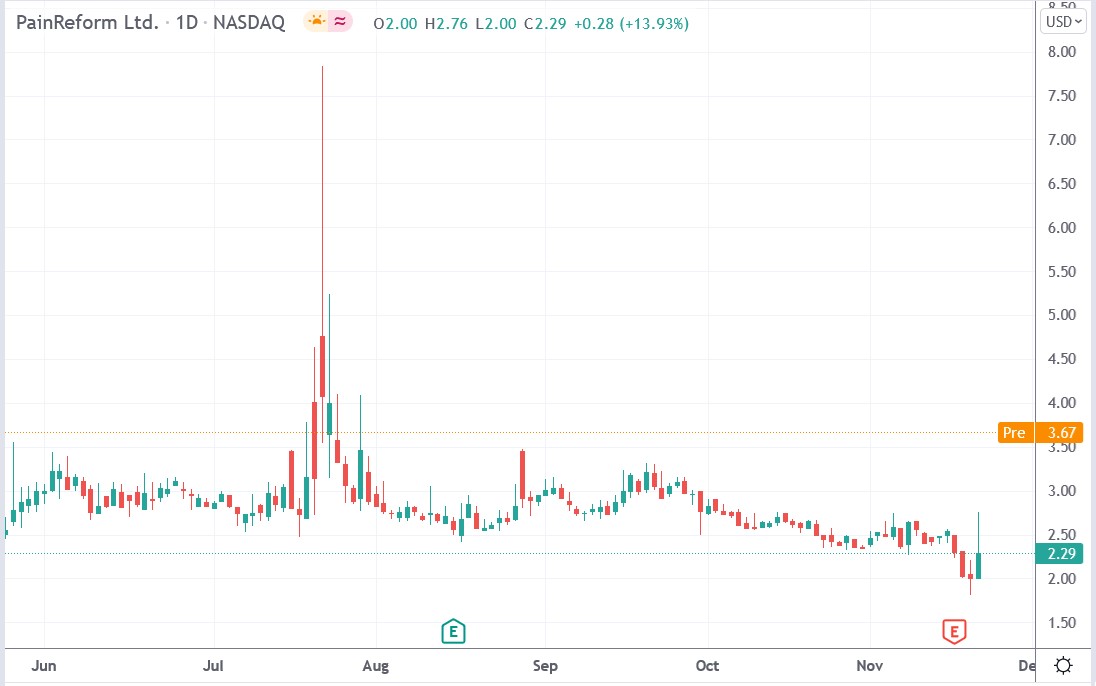 PainReform stock price rallied 65.94% premarket to trade at $3.80, rising from Friday's closing price of $2.29.
Is Now a Good Time to Invest In PainReform Shares?
Healthcare stocks, including PainReform shares, saw a wave of investors buy their shares during the pandemic. Governments also pumped money into the companies in an attempt to speed up the vaccine process. But what happens now vaccines have been approved, and the pandemic is becoming less prominent? Should we still invest in coronavirus-focused healthcare stocks? Or should we look to firms tackling other areas? Here are the best healthcare stocks to buy now…