Hydrogen solutions firm Plug Power (NASDAQ: PLUG) said they plan to build a green hydrogen production plant in Camden County, Georgia, to serve customers across the southeastern United States.
The plant will produce 15 tons per day of liquid green hydrogen, produced using 100% renewable energy and intended to fuel transportation applications, including material handling and fuel cell electric vehicle fleets.
Plug Power is investing $84 million in the facility.

The company stated that the plant will be a focal point for its green hydrogen network and the broader US hydrogen economy.
"With proximity to Interstate 95 (I-95), the main north-south highway on the East Coast of the U.S., the location enables easy access to the region's commercial and industrial centers, including Plug Power customers like Home Depot and Southern Company," Plug Power said in a statement.
The company has signed a purchase power agreement with Okefenokee Rural Electric Membership Corporation to source the renewable electricity needed for the plant while also entering into a Memorandum of Understanding with Camden County Joint Development Authority for land and local site support.
"With this hydrogen production plant, we are expanding our green hydrogen network to provide zero-emissions fuel to customers in Georgia and across the Southeast," said Andy Marsh, CEO of Plug Power.
"Investing in Camden County is the right choice to support Plug Power's continued growth."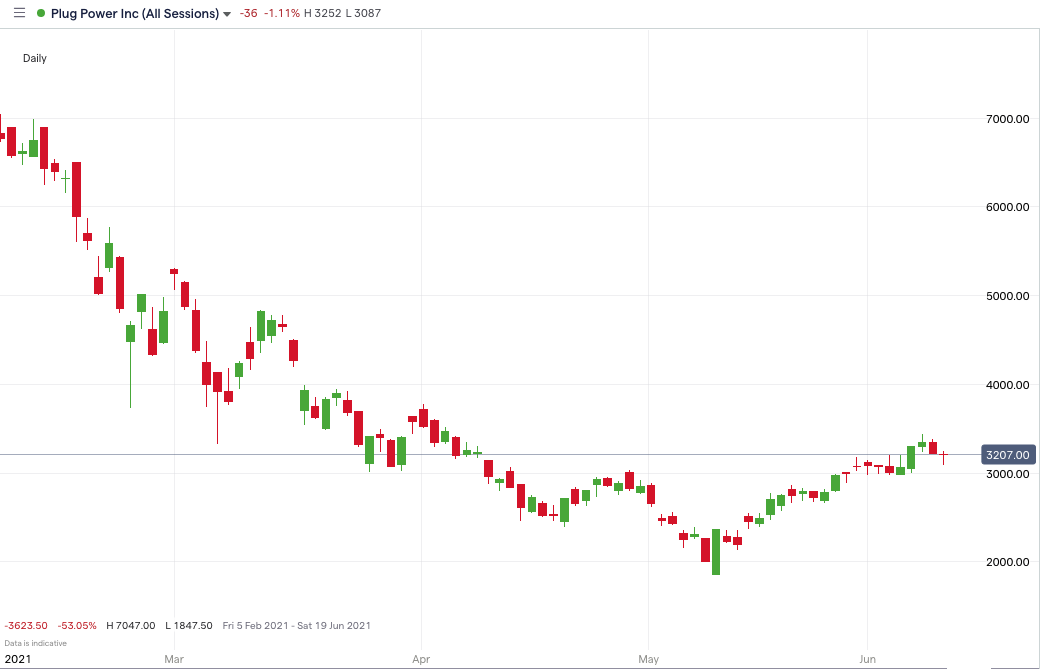 Plug Power's share price is down 1% at $32.09 on Thursday after opening the session at $31.07.
Should You Invest in Plug Power Shares?
One of the most frequently asked questions we receive is, "what stocks are best to buy right now?" It's a wide-ranging question, but one that we have answered… Our AskTraders stock analysts regularly review the market and compile a list of which companies you should be adding to your portfolio, including short and longer-term positions. Here are the best stocks to buy right now