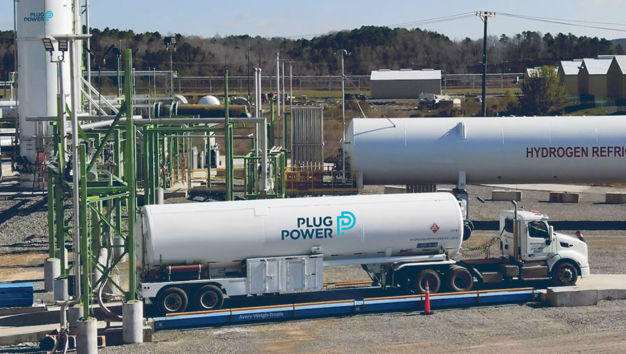 Plug Power (NASDAQ: PLUG) stock opened on Thursday with a gain of just under 3%. The main flagbearer in the advocation of a hydrogen-based economy looks to be expanding at an impressive rate…at least that's how it looks on paper. Plug Power's investor base seems prudent to the company's continued growth, and they're not to be blamed. 

In the last two days, Plug Power has announced two further partnerships – bolstering the companies ambitious expansion plans, but a lack of financial detailing leaves investors with a lot of space for negative speculation. As one of the key players in the fuel-cell/hydrogen sector – it is understandable why a rapid growth strategy is necessary for maximum market domination.
The partnership with Centarus on Tuesday for the development of a hydrogen infrastructure should have awoken some degree of bullish response in the markets – yet stock continued to drop. This isn't anything new for the company either – a string of recent partnerships have all been met with an equally blase response. Today's announcement with Edison Motors breathed a little bit of fire into the disheartened stock, yet the small premarket gains were short-lived and were soon erased. 
So what's really going on here? Looking at Plug Power's latest earnings release, the company posted a wider loss of $107M compared to $65M in the year-ago quarter. The alternative energy powerhouse isn't cutting back on spending, hoping that an ambitious expansion strategy will turn profitable in the long run. Based on this, the heavy stock pullbacks we are seeing at the moment could resent buying opportunities, yet hydrogen infrastructure is still a long way from being commonplace and Plug Power might reassure investors by outlining some sort of financial template. PLUG stock is trading with a daily loss of 1.5%, at a price of $13.87.