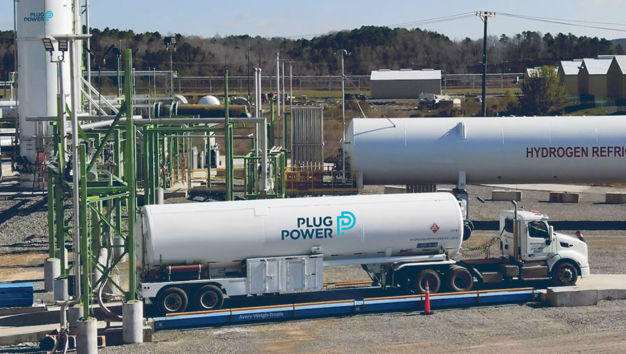 After reaching highs of over $75 back towards the end of January, Plug Power (NASDAQ: PLUG) shares have been on a slippery slope, now at $26.70 and down 58% in the last three months.

Plug's share price hasn't been helped by the announcement in March that it will restate its previously issued financial statements for fiscal years 2018 and 2019 and its quarterly filings for 2019 and 2020.
However, Plug shares did begin to see a slight rebound this week, gaining over 7.4% on Wednesday after Wells Fargo initiated Plug with an Equal Weight rating, setting a $30 price target and Evercore initiated Plug with an Outperform rating and a $42 price target.
So what have the investment bank analysts said? Should we buy?
Let's first start with Piper Sandler. Analyst Pearce Hammond lowered the price target to $42 from $48 on the 6th of April, stating that Plug is well-positioned as a first mover in developing hydrogen plants, but the challenge of hydrogen being the next stage in decarbonisation against the other green energy competitors such as wind, and solar.
Morgan Stanley analyst Stephen Byrd resumed coverage of Plug Power at Equal Weight, down from overweight on the 12th of April, setting a $35 price target. Although Byrd said he sees multidecade growth for the company due to its hydrogen expansion, the analyst said he only sees "modest stock price upside" despite revenue growth forecasts.
Finally, let's look closer at what Wells Fargo analysts Michael Blum said when he initiated an Equal Weight rating. After setting a $30 price target, Blum said Plug has an established market presence, and there is a visible growth trajectory. He told investors that there is a potential for rapid growth, but much of that growth is already reflected in its current share price.

When it comes to analysts surveyed by TipRanks, we see a difference, with the average price target at $54.27, a 98% potential upside from its current price. Out of 16 Wall Street analysts, 10 set the stock as a Buy, five as a hold, and one as a sell.
While some analysts believe Plug Power's potential growth is already priced in, it will be important for investors to look at how the hydrogen industry develops and whether it can become the primary green energy industry.
With Biden planning to cut US emissions by half, the adoption of green hydrogen could be hastened.
Should You Invest in Plug Power Shares?
One of the most frequently asked questions we receive is, "what stocks are best to buy right now?" It's a wide-ranging question, but one that we have answered… Our AskTraders stock analysts regularly review the market and compile a list of which companies you should be adding to your portfolio, including short and longer-term positions. Here are the best stocks to buy right now