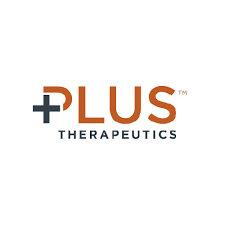 Key points:
Plus Therapeutics stock spiked 65.9% higher after achieving two crucial milestones.
Investors cheered the milestones that brought its RNL drug closer to commercialisation.
The company signed a Master Services Agreement with IsoTherapeutics.
The Plus Therapeutics Inc (NASDAQ: PSTV) stock price spiked 65.9% higher after attaining two significant milestones towards the cGMP manufacture of its Rhenium-186 NanoLiposome (RNL).

The clinical-stage pharma company specialises in researching and developing targeted radiotherapeutics for rare cancers that are difficult to treat.
The company revealed that it has entered into a master services agreement (MSA) with IsoTherapeutics Group LLC, which will manufacture and supply the Rhenium-186 isotope based on current Good Manufacturing Practices (cGMP).
The Rhenium isotope will be used in Plus Therapeutics RNL investigational radiotherapeutic. The isotope will ensure that the company is compliant with the US Food and Drug Administration's (FDA's) requirements for drugs used in late-stage clinical trials.
The MSA requires IsoTherapeutics to develop a synthesis process and in-process manufacturing controls, stability studies, test method development and validation, and manufacture cGMP Rhenium-186.
Plus Therapeutics believes that the MSA will create opportunities for clinical and commercial supply agreements with IsoTherapeutics for the drug product at the appropriate time.
The second major milestone refers to the technology transfer of analytical test methods from Piramal Pharma Solutions (PPS) for the intermediate RNL drug product.
The second milestone was crucial since it comes before the possess transfer and the manufacturing of cGMP dug products is completed.
Plus Therapeutics had signed an MSA with PPS in early 2021 to develop, manufacture, and supply its RNL intermediate drug product.
Marc Hedrick, M.D., Plus Therapeutics' President and CEO said: "These are important steps towards our goal to confirm fully compliant RNL available by mid-2022 for our ongoing clinical trials in adults with recurrent glioblastoma, leptomeningeal metastases and other life cycle management trials,"
Adding:
"We are delighted to develop a strong, effective collaboration with IsoTherapeutics, a company with extensive capabilities in radiopharmaceuticals technology and development. Their demonstrated expertise is precisely what we are looking for in a manufacturing partner."
Investors cheered the two milestones, as evidenced by the rally in Plus Therapeutics stock rally during premarket trading. The stock was holding on to its gains at the time of publishing.
*This is not investment advice. Always do your due diligence before making investment decisions.
Plus Therapeutics stock price.
Plus Therapeutics stock spiked 65.93% higher to trade at $1.82, rising from Monday's closing price of $1.09.
Is Now a Good Time to Invest In Plus Therapeutics Shares?
Healthcare stocks, including Plus Therapeutics shares, saw a wave of investors buy their shares during the pandemic. Governments also pumped money into the companies in an attempt to speed up the vaccine process. But, what happens now vaccines have been approved and the pandemic is becoming less prominent? Should we still invest in coronavirus-focused healthcare stocks? Or should we look to firms tackling other areas? Here are the best healthcare stocks to buy now…