Shares of Premier Oil PLC (LON: PMO) crashed over 25% to print a new 3-month low after the oil giant posted a big loss for the first half of the year. 
Premier Oil reported revenue of $530.6 million that is significantly lower from $883.1 million in the same period last year. Lower revenue dragged the company into the negative territory, therefore reporting a loss after tax of $672 million, compared to a profit of $121 million in 2019.
As a result, the cash flow from operating activities tumbled to $323.7 million from $544.6 million a year ago. 
"With a strengthened balance sheet and strongly rising near-term production, Premier will be well placed to start reinvesting in some of its growth projects to deliver value for all of its stakeholders," the firm said in a statement.
Analysts weren't impressed with the latest set of financial results. 
"The big question for Premier Oil over the past few years has been how it can go about reducing a vast debt pile — particularly at a time of low oil prices," said Stuart Lamont, investment manager at Brewin Dolphin.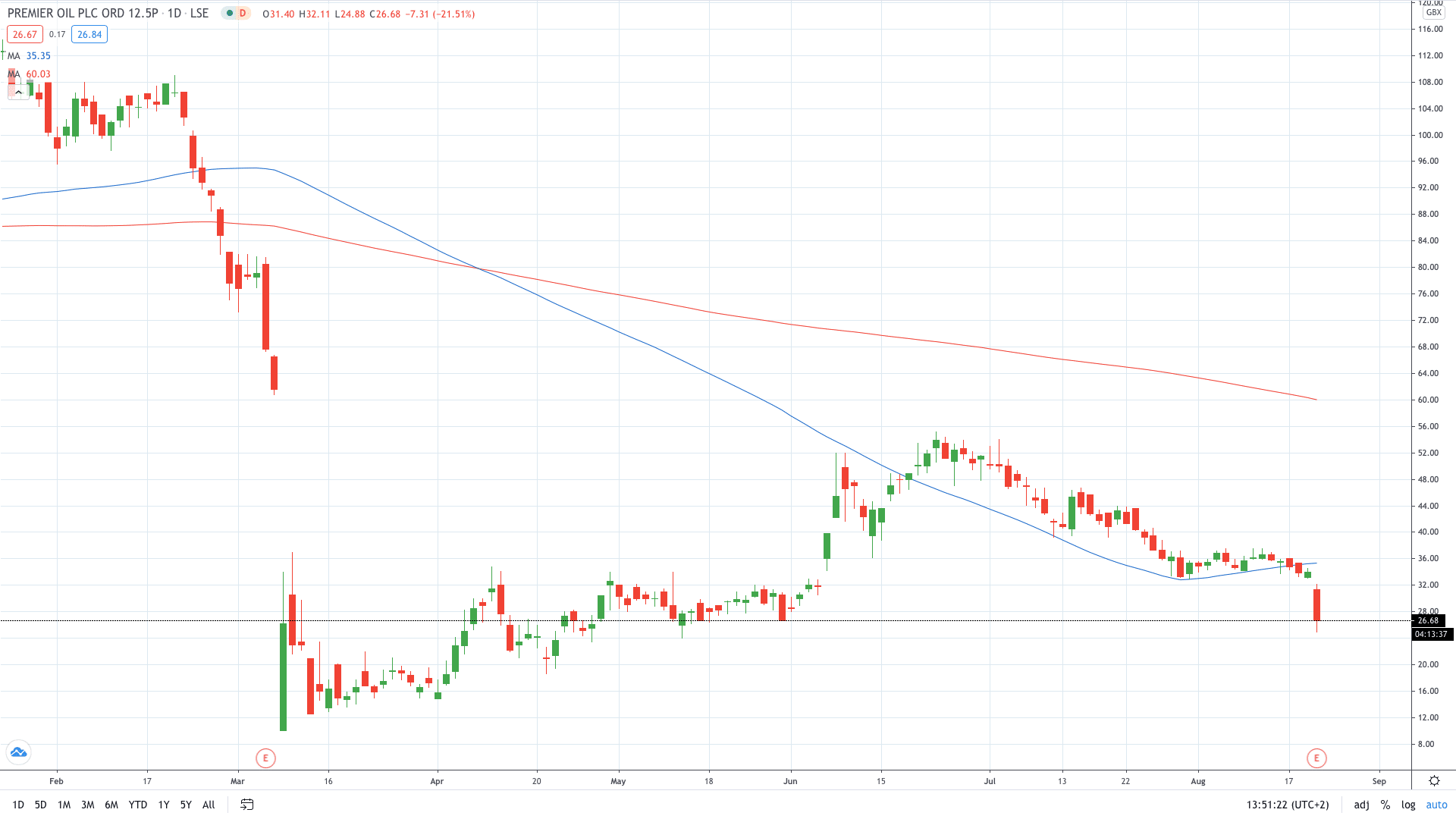 Premier Oil share price collapsed over 25% to hit $24.88, the lowest it traded since May this year.