With oil and natural gas prices at severe lows, energy companies have started to feel the pain. Many have slashed exploration budgets to cut costs, while Royal Dutch Shell, Total and Chevron have all announced that they will be cutting billions of dollars worth of expenditure.
Royal Dutch Shell announced on Monday that it would be cutting down its capital expenditure (from $25 billion to $20billion) as well as its operational costs, which are predicted to be cut by $3-4billion. They also suspended their share buyback program. After the announcement, their share price rose from £1137 and is now trading at £1380.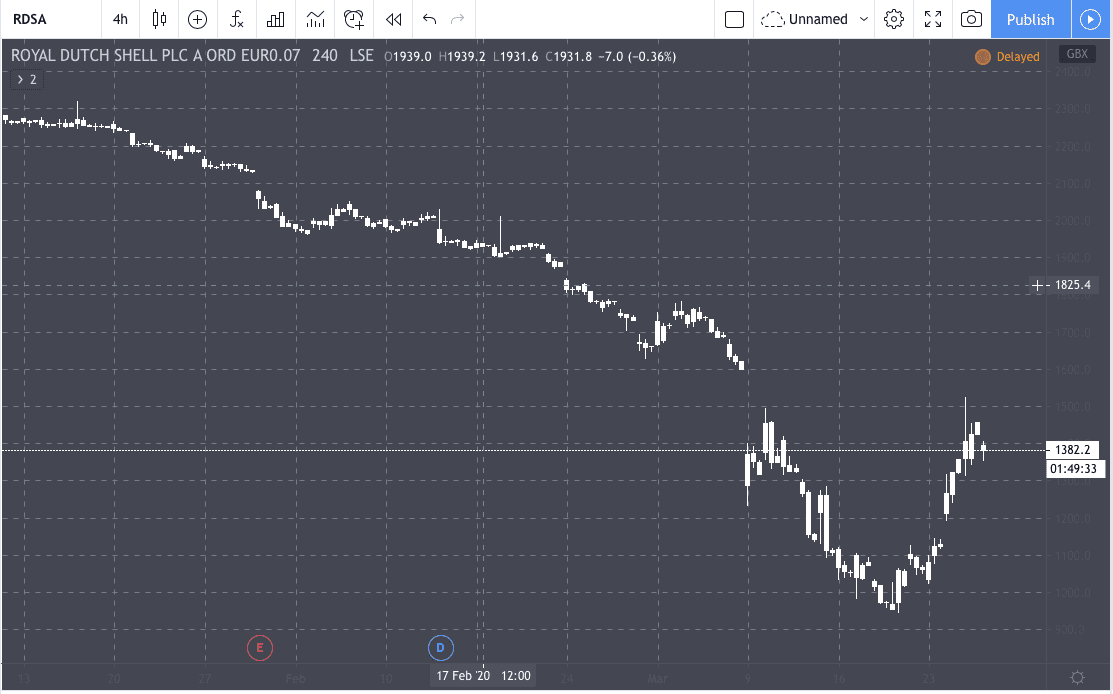 Total also announced cuts on Monday with cuts to their operational expenditure of more than $3billion. They will also look to save around $800million in operational spending for 2020.
Chevron was another company to announce cuts on Tuesday announcing they will look to make around $4billion in reductions. They too suspended their share buyback program. Their share price is now at $69.27, up from recent lows of $51.68.
Elsewhere, companies such as Equinor, Occidental Petroleum, and Aker BP also announced cuts in spending.
The enormous cuts from oil companies are, of course, due to the ongoing price war and lack of demand in oil. Saudi is planning to increase its oil supply to record levels after Russia refused to agree to OPEC cuts.
This combined with economies across the world going into lockdown to try and stop the spread of the coronavirus, has seen oil demand diminish.
The US has called upon Saudi Arabia to halt its plans for record production, but as of yet haven't been successful.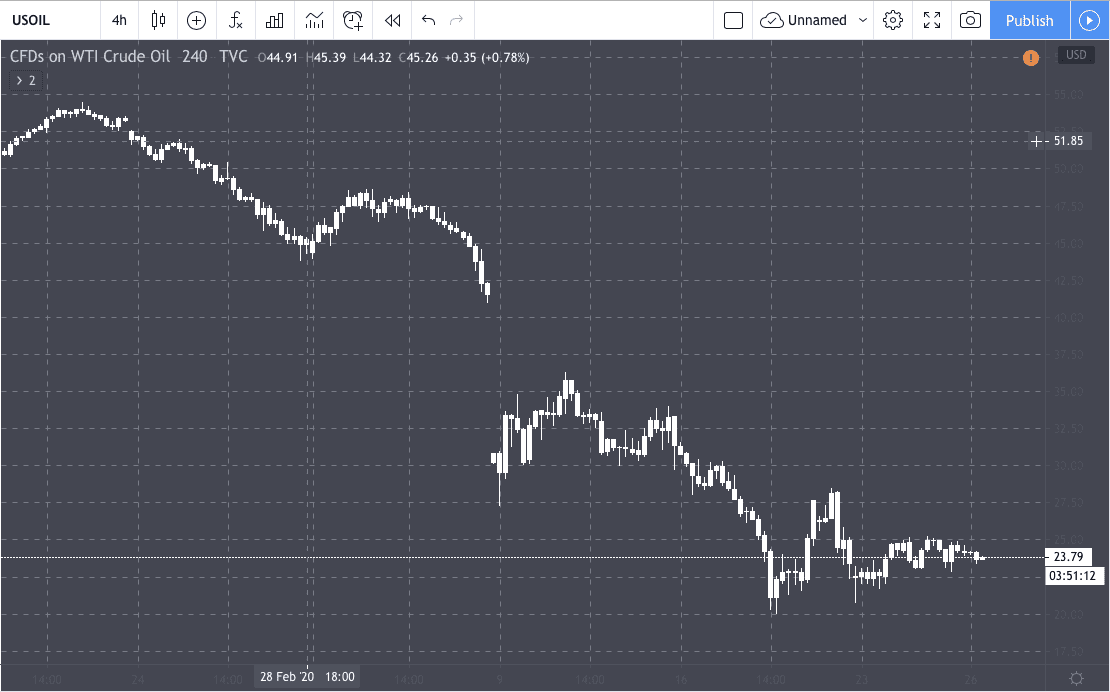 Currently WTI crude is trading at $23.75, having been consolidated at these levels for a few days. There haven't been any clear signs of demand increasing, or the price war easing, and until that happens, we expect to see oil stay at these levels or drop even further.