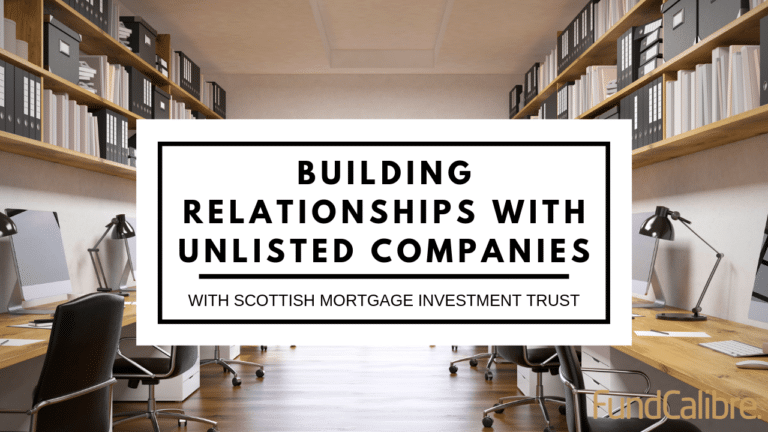 Shares of Scottish Mortgage Investment Trust PLC (LON: SMT) are trading almost flat for the year after falling drastically from their mid-February highs amid the tech stock rout that saw some of its largest holdings like Tesla tank.

The fund's share price has since recouped over half of its losses to trade almost flat for the year. Many wonder whether the company's shares will rise in the future, given the uncertainty surrounding the future momentum growth stocks.
We had covered Scottish Mortgage shares before, where we identified that they had formed a sideways trading range, also known as a balancing zone. The most likely future direction could be a continuation of the bullish trend from last year.
Our thesis remains the same, SMT shares are more likely to keep rising than to fall at this point. The fund's fundamentals also support the bullish case despite the much-touted cyclical rotation out of growth and momentum stocks back to value stocks.
Scottish Mortgage holds a diversified portfolio of companies, including Tencent, that are not as richly valued as Tesla. It recently sold some of its Tesla shares to reduce its Tesla holding to just 5% of its book value; hence, it will not be badly affected if the stock crashes.
The pending retirement of one of its star fund managers James Anderson is of concern to many investors. Still, the man taking over, Tom Slater, is an experienced fund manager in his own right and has been a co-fund manager with Anderson since 2015.
As an actively managed fund, I expect SMT to notice the shift towards value stocks and adjust its portfolio accordingly. Some excellent growth companies are still private. Hence, the opportunity in the growth sector is not dead.
The fund could also shift towards companies engaged in new trends created by factors such as the 5G networks rollout, IoT, and other similar investment segments with significant future growth potential.
Scottish Mortgage has excellent future opportunities that require more work to uncover, just like Amazon and Netflix in the past, which could generate significant returns for shareholders. Therefore, I wouldn't be surprised to see the shares rally in future.
Scottish Mortgage Trust share price.
Scottish Mortgage Trust shares are trading almost flat for the year. Can they rise once again?