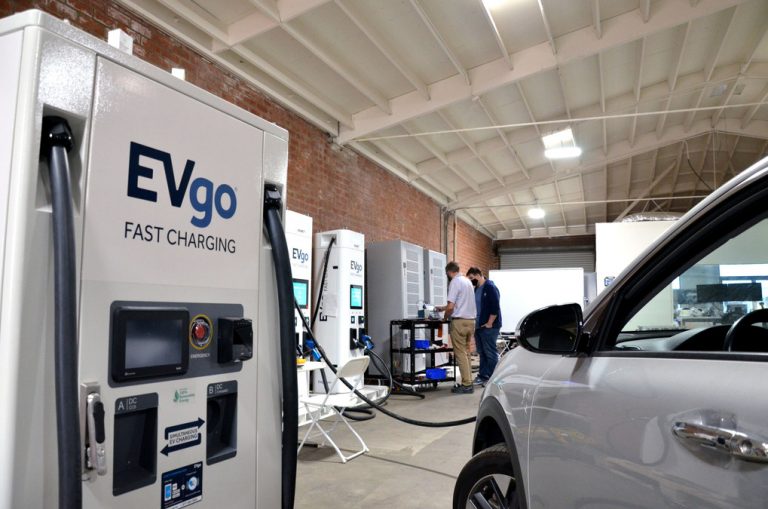 Today marks two days of solid gains for EVgo (NASDAQ: EVGO), the US's largest public EV fast-charging network. The critical factor here, and the reason why the company is causing such a stir with its imminent growth strategy – is its' focus on building long-term partnerships – like the expansion of the partnership with GM last month. After all, the shift towards clean energy is abundant with obstacles, and so building working relationships is fundamental to facilitate real change. 

EVgo is trading today with a premarket gain of 12.2%, extending an impressive couple of days in the market with stock soaring up towards the $14 level. The first signal that EVgo is continuing to make its mark on the changing landscape – a grant from the California Air Resources Board to install their fast chargers as part of a wider 'transportation electrification' initiative. As long as we continue to see EV's ushered in with public funding, company's like EVgo will be waiting front and center stage. 
On another note and a further indicator for investors, the company's PlugShare platform, owned by subsidiary Recargo, surpassed 1M app downloads since the start of 2021. The platform for the world's largest EV community is showing exponential growth as the world adopts the likelihood of an EV future. Recargo was acquired by EVgo in July this year, and since have used their combined strength and vision to facilitate the changing needs of EV drivers. This community-based vision is something that is quite unique to EVgo, and paints a vivid picture of how widespread EV adoption would work logistically. 
EVgo is undoubtedly working hard to support the expanding EV market, hence why investors aren't wasting any time in getting on board. These two signals bolster a long list of achievements for the company, yet it is still just the start. We need to see continued partnerships across US states, with public initiative being the crux of nationwide adoption. 
EVgo is currently trading with a premarket gain of 12.3%, at a price of $13.67.
Should You Invest in EVgo Shares?
One of the most frequently asked questions we receive is, "what stocks are best to buy right now?" It's a wide-ranging question, but one that we have answered… Our AskTraders stock analysts regularly review the market and compile a list of which companies you should be adding to your portfolio, including short and longer-term positions. Here are the best stocks to buy right now