Simec Atlantis Energy (LON: SAE) announced on Thursday that it has partnered with Remediiate, an integrated sustainable developer of patented technologies.
The sustainable energy firm said Remidiiate's technology has "the potential to not only decarbonise the emissions from the Uskmouth conversion project, an important milestone towards making the project carbon negative, but also creates a high-value economic product."
Remediiate will deploy a product that tackles "the journey to 'net zero' carbon" and feeding a growing, global population using specialised processes such as their algae plants converts CO2 and other greenhouse gasses to produce algae.

The technology will be applied to SAE's Uskmouth project, enhancing the waste and greenhouse gas emission reductions.
The partnership's initial focus will be working on the development of a facility to be co-located with SAE's Uskmouth power station. It will be scaled up over time to make the power station carbon neutral by 2025 and carbon negative by 2030, said SAE.
The companies intend to work together across other geographical markets to help fast track emissions reductions using the same technologies and processes.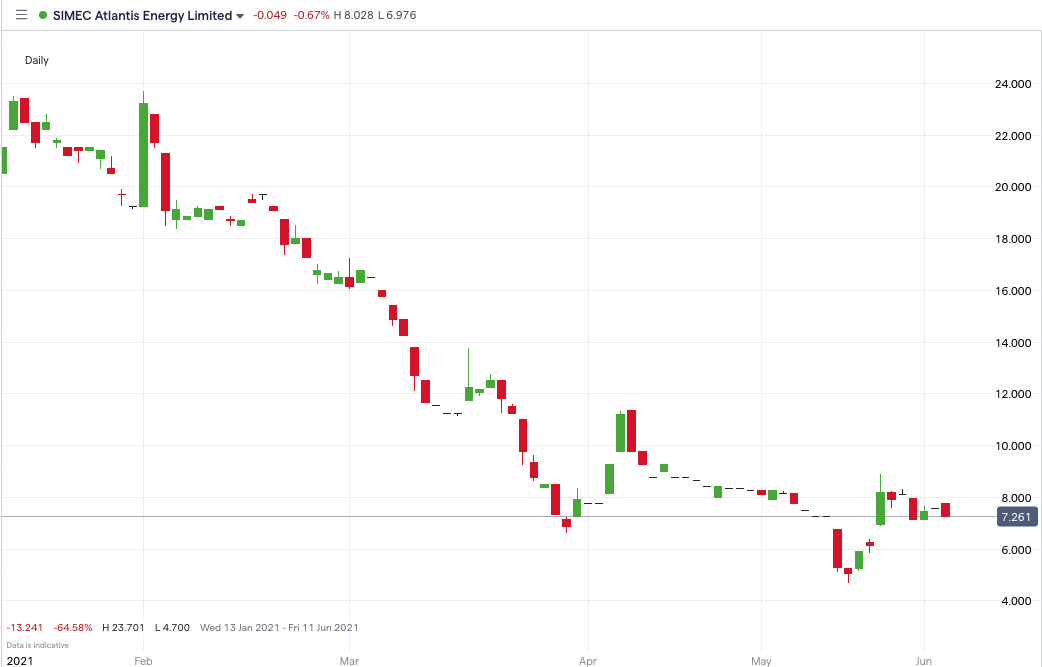 Graham Reid, CEO of SAE, commented: "I am incredibly excited about this partnership with Remediiate and its ability to make our flagship Uskmouth project carbon negative by 2030. The importance of helping other sectors, such as agriculture, decarbonise cannot be overstated, and this bold and innovative partnership epitomises everything that SAE stands for.
"I am also exceptionally pleased that this helps support the growing innovation hub that we are building in Wales. Taking transformative steps across electricity generation beyond carbon neutral will be a key requirement in achieving 'net zero by 2050' and we believe that the Uskmouth project is now clearly a critical centre piece to these plans, and a model that can be replicated globally."
SAE's share price is currently down 0.34% at 7.28p.
Should You Invest in Simec Atlantis Energy Shares?
One of the most frequently asked questions we receive is, "what stocks are best to buy right now?" It's a wide-ranging question, but one that we have answered… Our AskTraders stock analysts regularly review the market and compile a list of which companies you should be adding to your portfolio, including short and longer-term positions. Here are the best stocks to buy right now