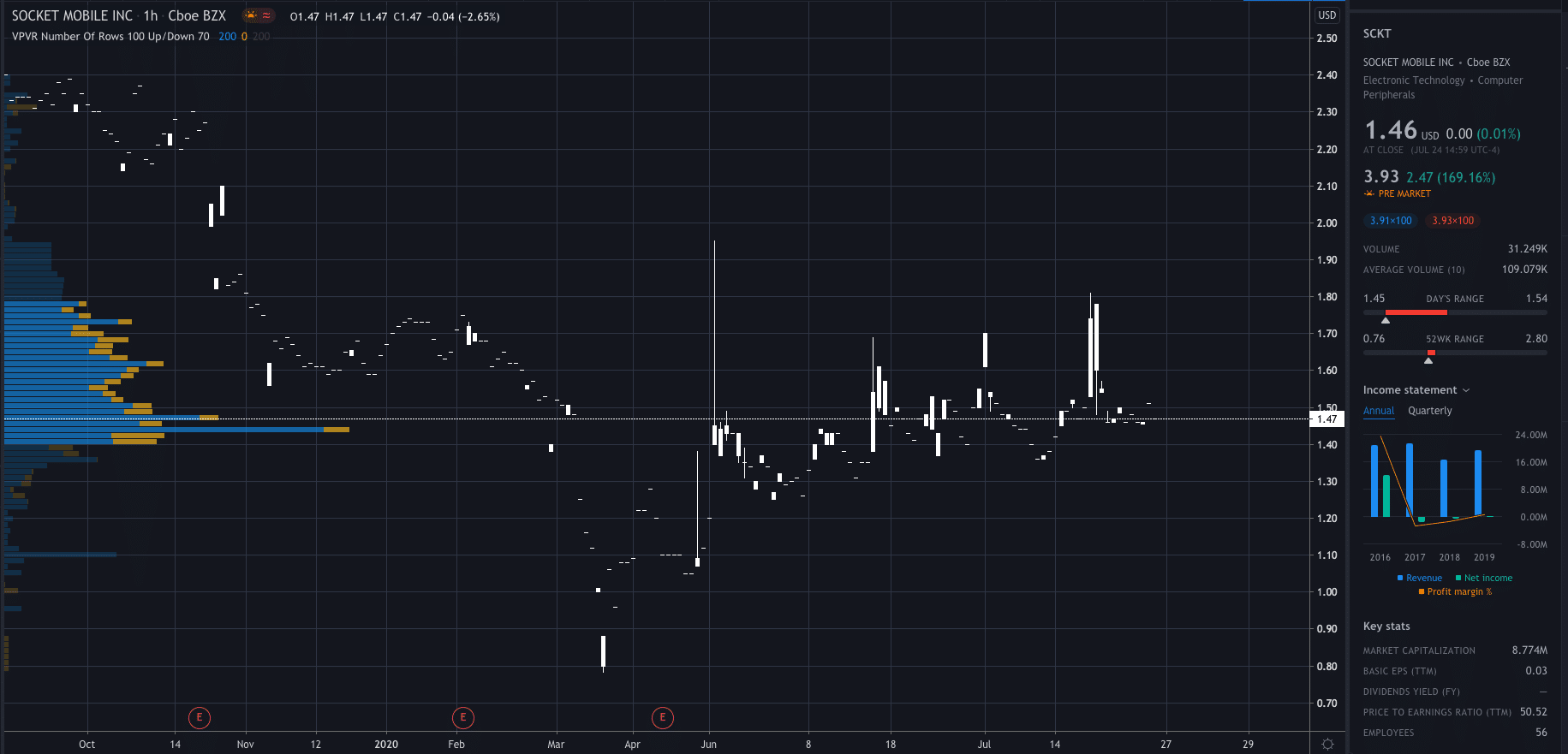 If you are looking for a big stock mover today, then look no further than Socket Mobile Inc (NASDAQ:SCKT)…
The company has seen a 163% rise in its share price in premarket trading after announcing the launch of its DuraSled for Xcover Pro product.
Socket Mobile provides companies with mobile barcode scanners with native data capture.
Its DuraSled product is a casing for the barcode scanners to protect it from falls and provides a charging solution.
Socket Mobile's Senior Product Manager Vanessa Lindsay noted that: "The XCover Pro is the ideal unit to help companies deal with the challenges of today's fast-moving world, providing both durability and long-cycle longevity. For many applications, you also need professional-grade scanning solutions, which is why the DuraSled for XCover Pro is the ideal product to deploy your mobile solutions. This powerful combination will provide customers with a winning solution and deliver a real return on investment."
After the announcement Socket Mobile's share price exploded higher to $3.84 per share, a 163% rise. The company's stock price hasn't had the best year so far and is currently down -9.31%, but after today's recent announcement and surge premarket; we could see that turnaround.