Shares of US fashion company Steven Madden (NASDAQ: SHOO) today gapped 6% higher despite the fashion retailer reporting a net loss of $16.6 million in Q2 as compared to the $36.6 million profit generated in Q2 2019.
The firm reported that retails sales in Q2 fell 49.2% leading to total revenues of $142.8 million versus the $449.6 million recorded in 2019, a 68% decline.
The company reported that sales across its digital channels grew 88% causing its gross margins to expand to 67.4% as compared to the 59.7% figure reported last year.
Edward Rosenfeld, Chairman and Chief Executive Officer, said: "We are encouraged by the strong performance we are seeing in digital commerce channels – including 88% revenue growth on stevemadden.com in the second quarter – which underscores the strength of our brands and the continued consumer demand for our products."
Steve Madden share price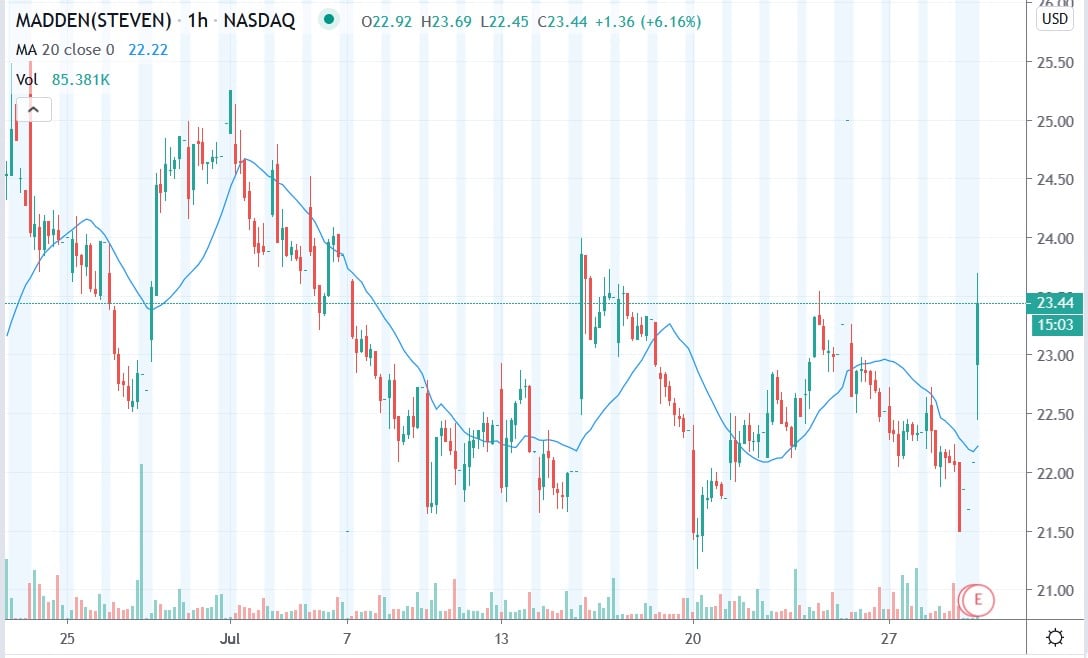 The company expects to continue growing its e-commerce sales channels given the shifting consumer shopping trends triggered by the coronavirus pandemic lockdowns.