Latest

21:05


US Markets Close

DOW         +1.34%

S&P 500   +1.65%

NASDAQ  +2.26%

US indexes finish strong…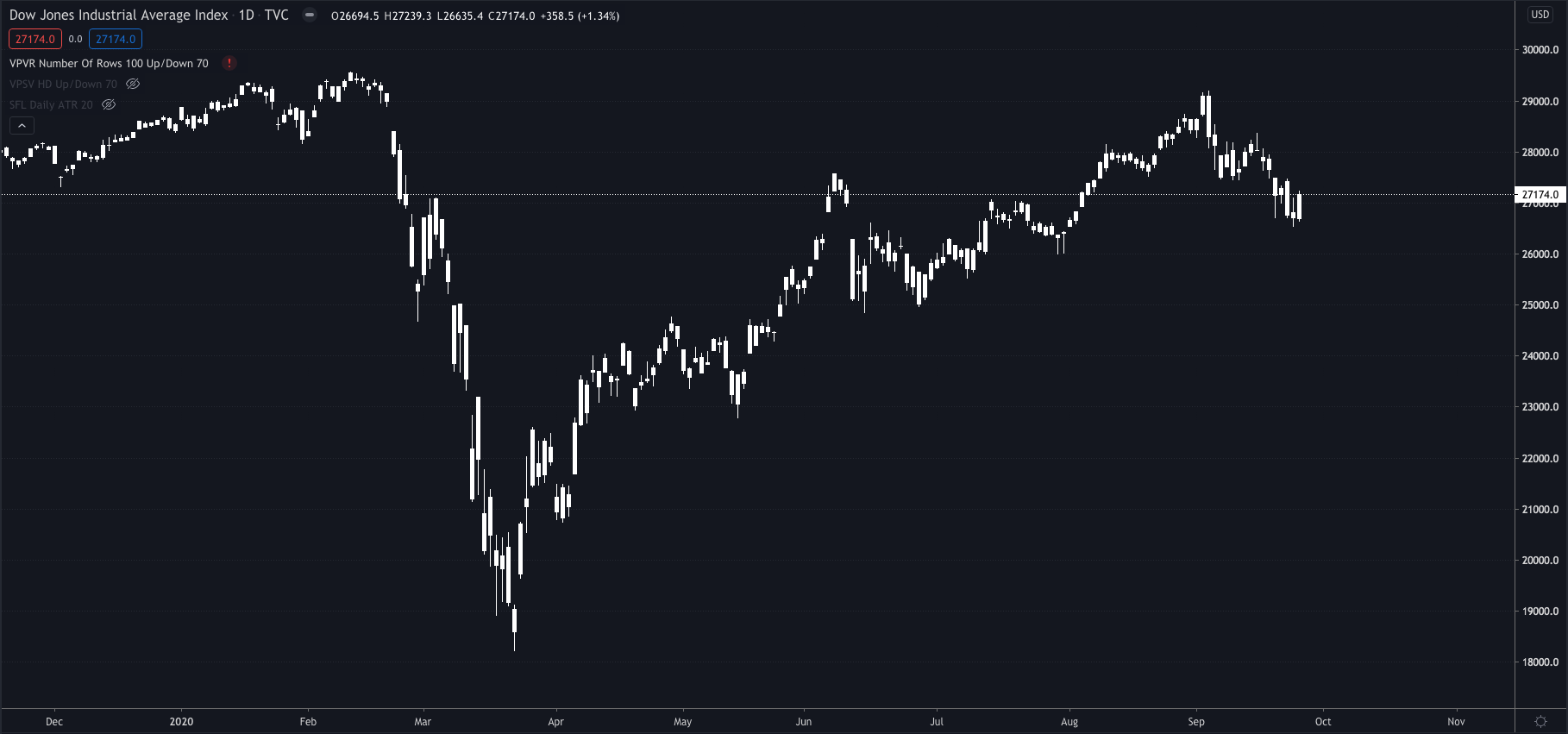 Today

20:23


Top Trending Stories Today

Here are some of our top trending articles today…
US Stocks:
SG Blocks stock skyrockets 105%, plans to build LAX test centres
CBAK Energy shares gapped 208% today, here's why
TAT Technologies stock rallies after Honeywell agreement
UK Stocks
Genedrive shares plunged 9.56% today, here's why
Boohoo shares jump 21.6% on Leicester scandal findings
Here's why Ryanair's share price plunged over 5% today
Today

19:59


Apple Suspends Comission...

$AAPL: +3.38% $111.89

Apple suspends collecting 30% commission from app developers on paid online events and experiences: Via @DeltaOne Twitter
Today

17:37


Honeywell $HON

$HON: +0.59% $159.70

Honeywell is to increase its dividend from the fourth quarter from $3.60 to $3.72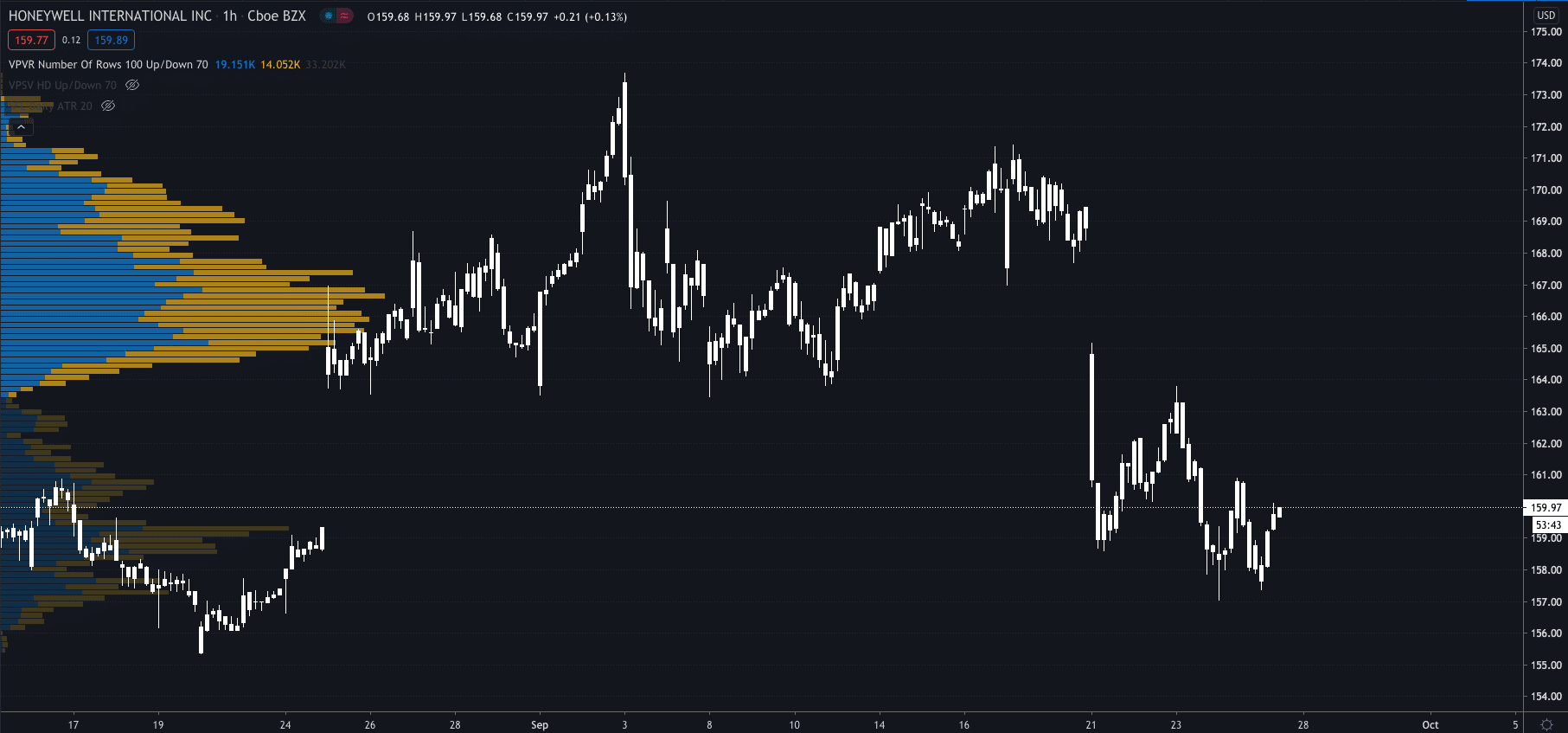 RELATED STORY: TAT TECHNOLOGIES (TATT) STOCK RALLIES AFTER HONEYWELL AGREEMENT
Today

16:55


Anglo Pacific Shares Close 13% Higher

Anglo Pacific (APF) shares had a strong day closing 13% higher at 117p per share after the company announced a £5 million share buyback programme.

Here's the full story – HERE'S WHY ANGLO PACIFIC SHARES SURGED 17% TODAY
Today

16:38


European Equities

FTSE 100     +0.34%

DAX              -1.17%

STOXX 50   -0.71%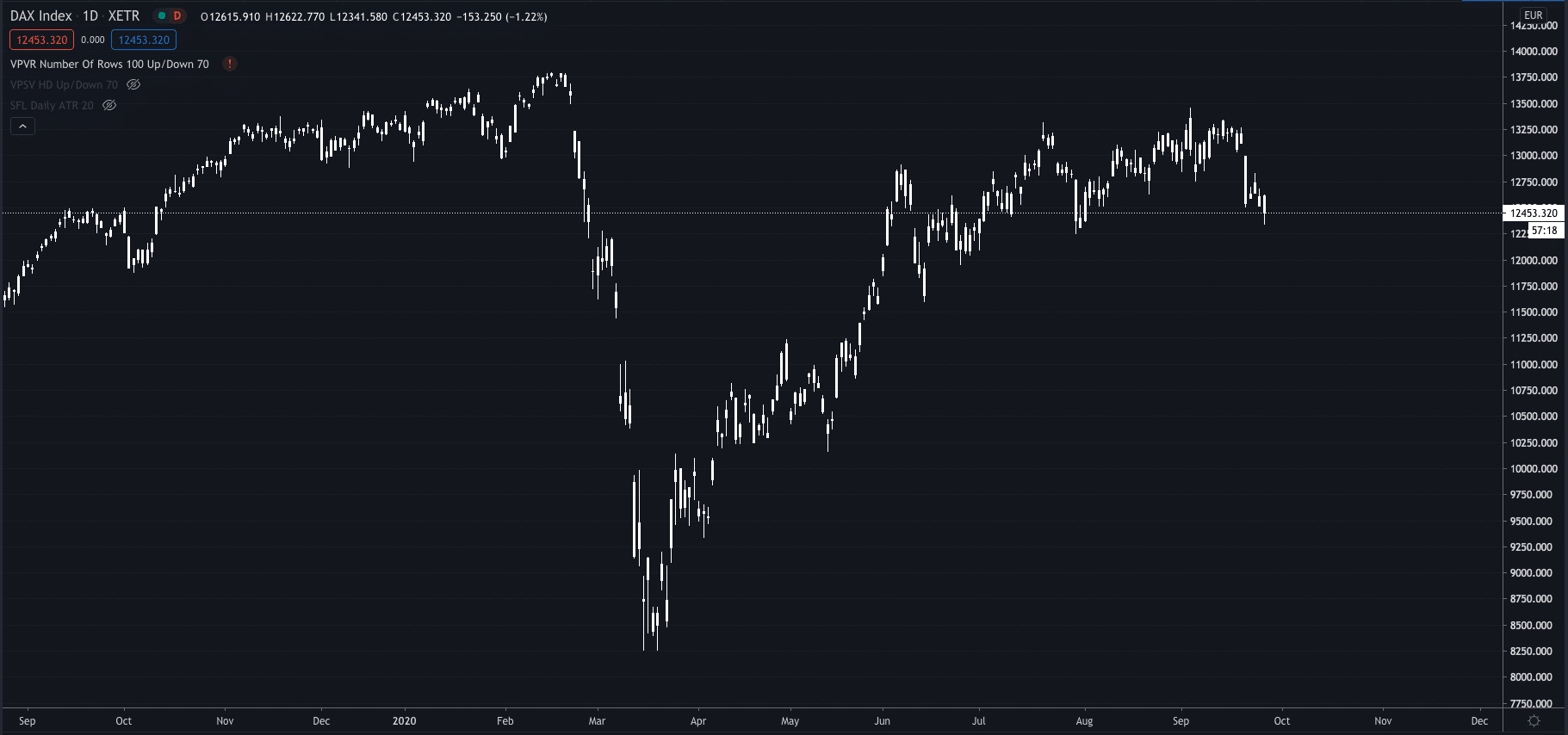 Today

14:54


Genius Brands Strikes Samsung Deal

$GNUS: +34.62% $1.40

Genius Brands International and Samsung strike deal for Kartoon Channel! to be carried across Samsung Smart TVs, effective immediately.

Additionally, Kartoon Channel! is now also available on a new Android and the Android TV app, and a new version is available to stream on Roku as well.

Kartoon Channel! and Kartoon Classroom! are available, for free, to virtually every home in America, with the same great user experience and user interface. We are continuing to build unique avenues to provide a value-driven experience to our audience of toddlers to tweens and their parents and we are on track to achieve what we set out to do," said Jon Ollwerther, General Manager of Kartoon Channel! & EVP of Global Business Development at Genius Brands.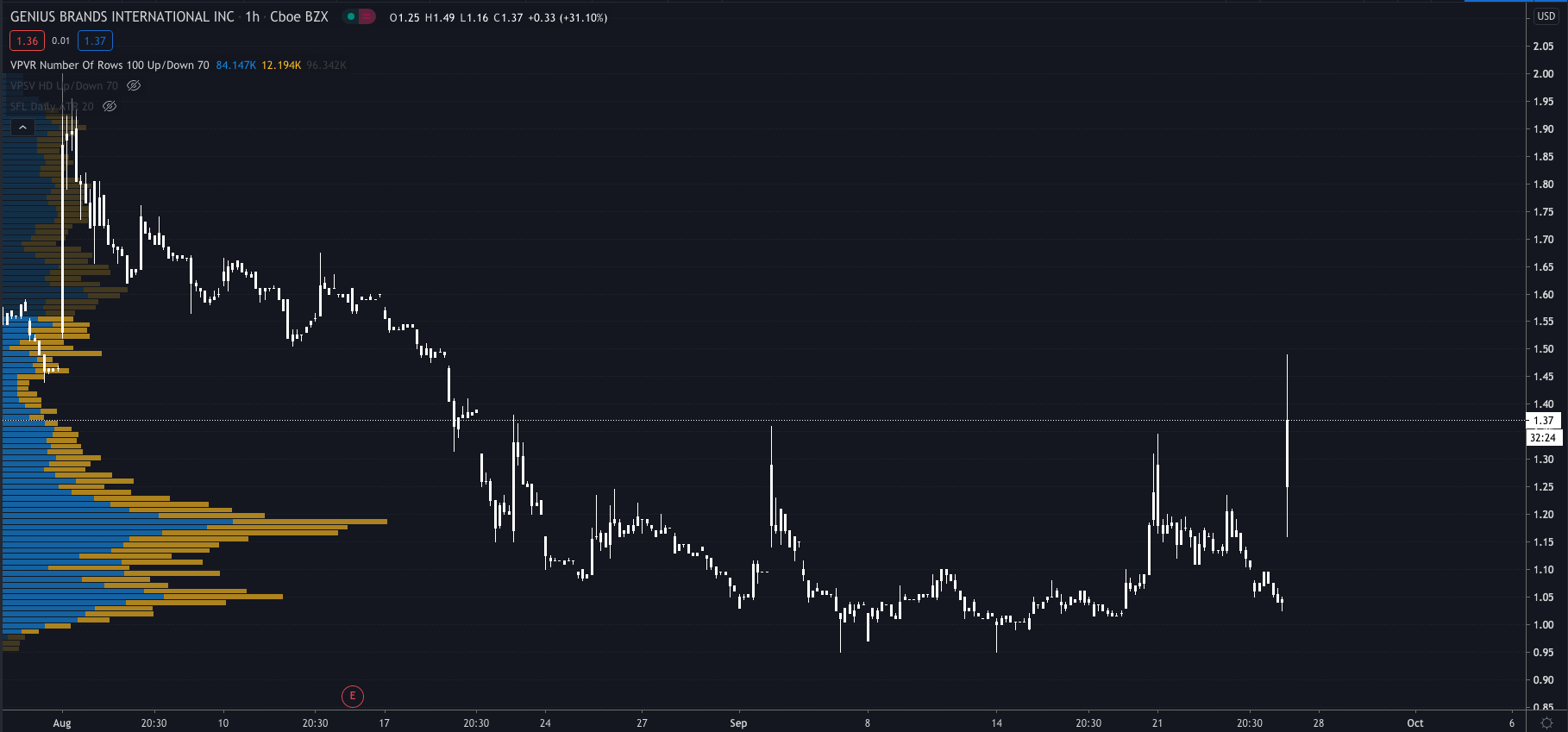 Today

14:31


US Equities Open...

DOW          -0.27%

S&P 500    -0.32%

NASDAQ   +0.02%
Today

14:09


Standard AVB Financial Stock Rallies 72%

$STND: +72.32%  $32.31

Standard AVB Financial shares have exploded higher after the company jointly announced that it will be taken over by Dolar Mutual Bancorp in an all-cash deal worth $158 million.

Shareholders of Standard will be entitled to receive $33 for each share of Standard common stock.

"We are delighted to have Standard Bank join the Dollar family, we feel this is an excellent fit. We share the same core values, commitment to our customers and dedication to the communities we serve," said James J. McQuade, President and CEO of Dollar. "As we move forward together, I am excited for the opportunities to drive our strategic growth and maximize our long-term value, while strengthening Dollar's presence in the region."
Today

13:55


William Hill Buyout?

William Hill has received cash proposals from Apollo and Caesars over a potential buyout.
Today

13:51


CBAK Energy Stock Surges...

Shares of CBAK Energy Technology Inc (NASDAQ: CBAT) have surged 208% premarket…

CBAK ENERGY SHARES GAPPED 208% TODAY, HERE'S WHY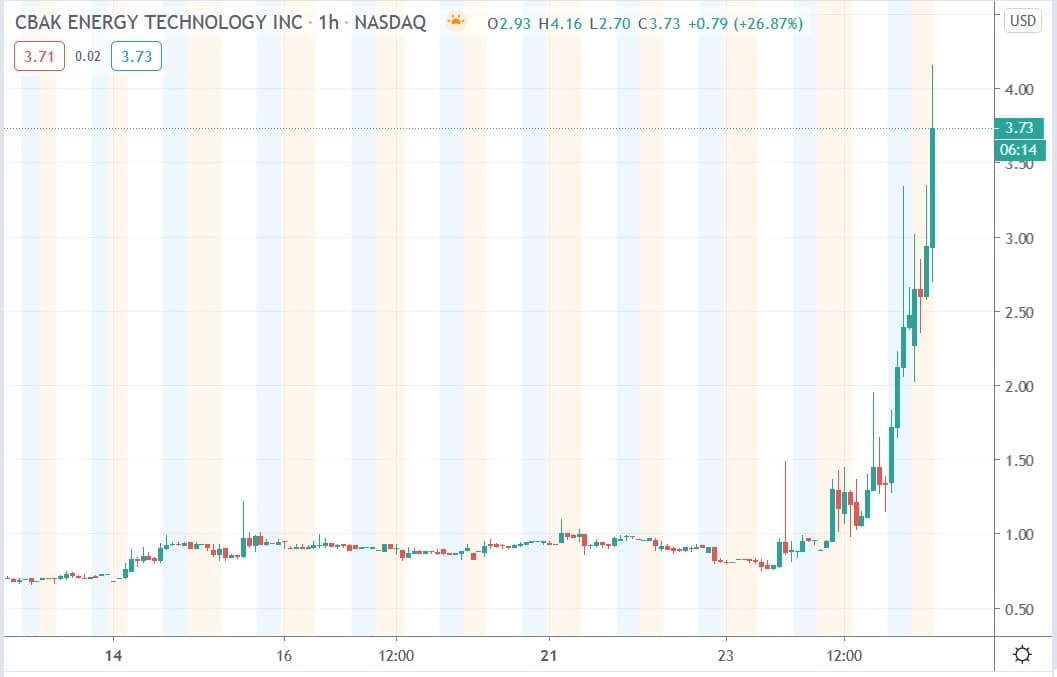 Today

11:34


Pantheon Resources Shares Up 17%

Pantheon Resources shares have surged 17% to 37.1p per share after the company provided an update on its Talitha project stating that an independent expert report says that there is a prospective resource of 302 million barrels of recoverable oil for the SMD horizon at Talitha.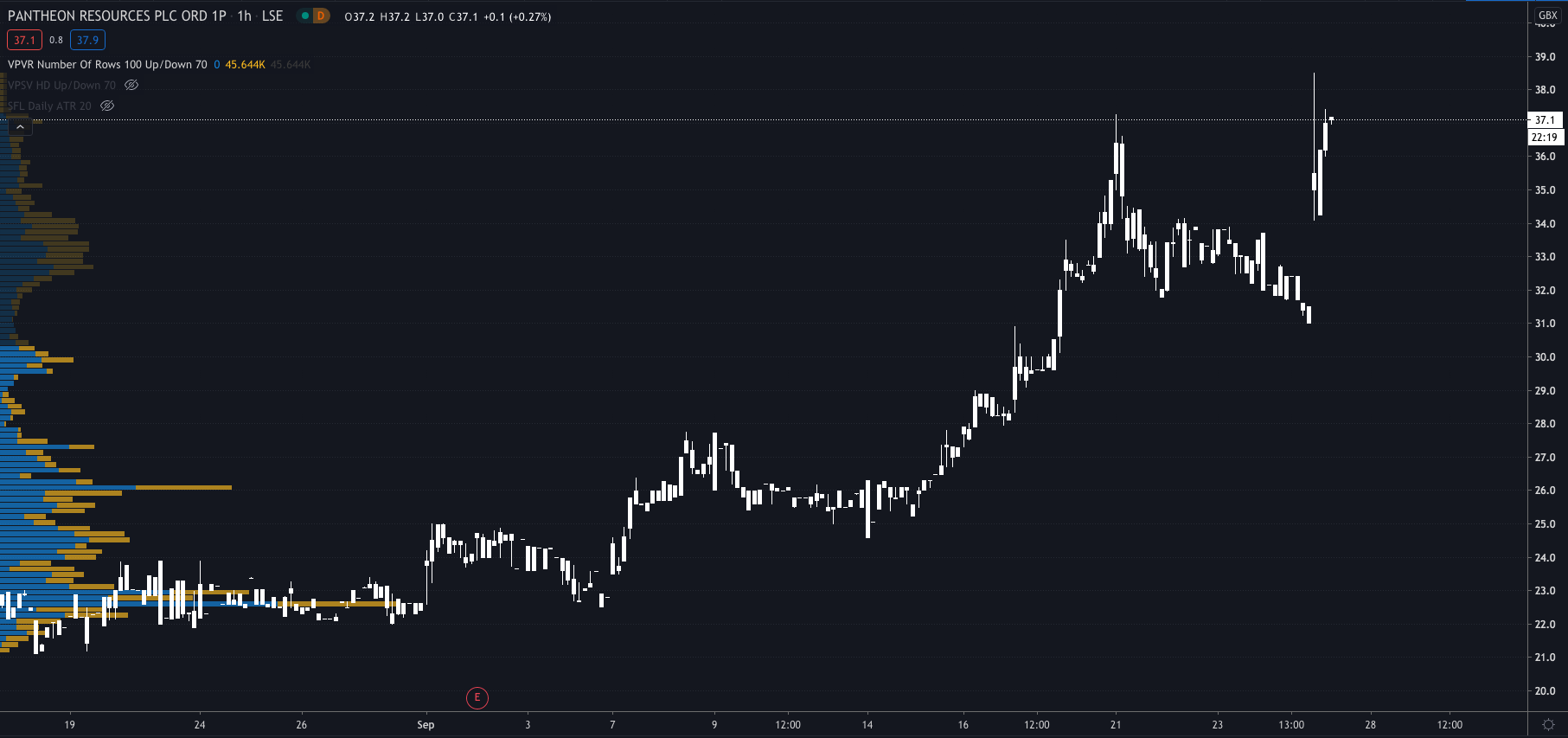 Today

09:44


Boohoo Shares Jump...

Shares of Boohoo Group PLC (LON: BOO)  gapped 21.6% higher after the fast-fashion company published the independent report into the working conditions at Leicester…

BOOHOO SHARES JUMP 21.6% ON LEICESTER SCANDAL FINDINGS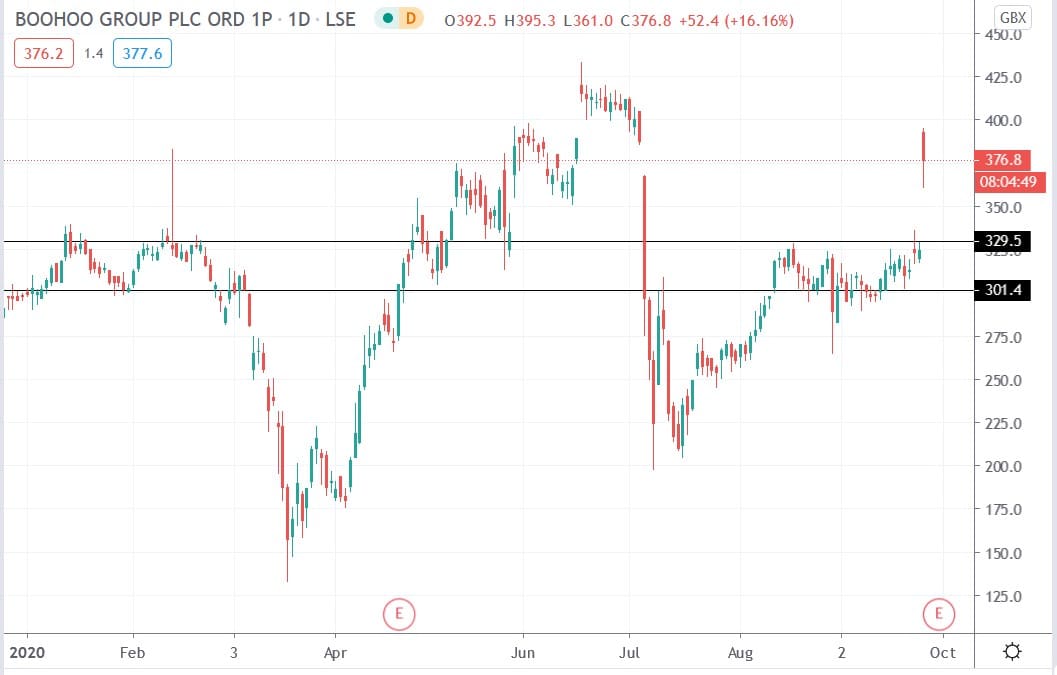 Today

08:38


European Equities

An unsure start…

FTSE 100       +0.34%

DAX                -0.11%

STOXX 50     -0.10%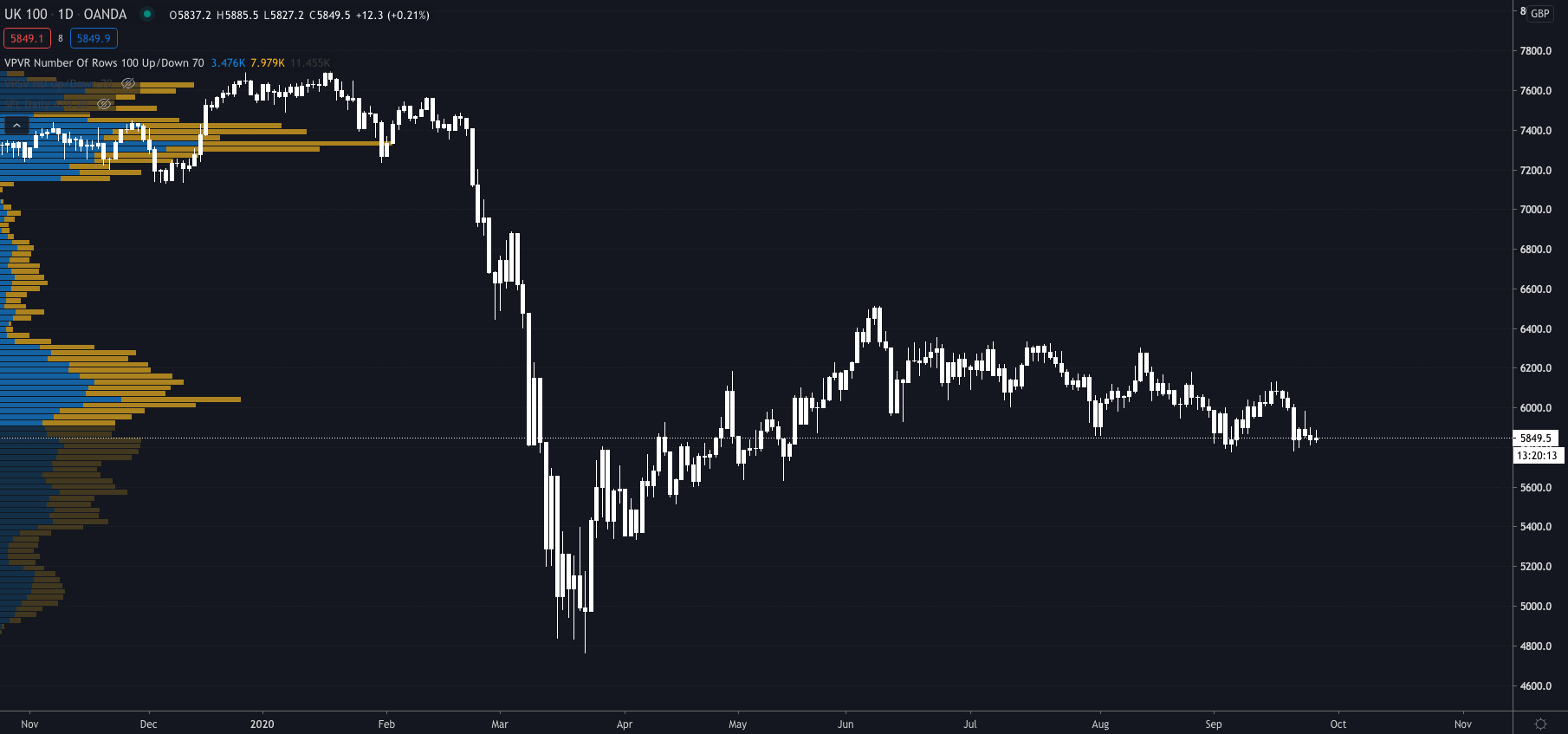 Today

07:30


Overview

Morning all…

-Asia-Pac markets traded mixed with the Nikkei and ASX closing higher and Chinese bourses trading lower

-In the US, House Democrats are preparing a new coronavirus relief package which is expected to be around $2.4 trillion.

-Novavax said it is starting Phase 3 of its COVID-19 vaccine trial in the UK, with the company continuing to scale up its manufacturing capabilities. Its stock rose 7% in after-hours trading

-In FX markets the US dollar is continuing to weaken against the other major currencies

-On today's calendar we have US durable goods orders, and the Fed's Williams speaking later today.