Latest

21:05


US Markets Close
Dow Jones  -0.24%  27,778
S&P 500  +0.22%  3,389
Nasdaq  +0.73%  11,210
That's all from me for today. Have a good evening!
20:05


Eastman Kodak Shares

Eastman Kodak shares spiked 76% higher before reversing and are now trading 8% higher at $8.30. There hasn't been any news and it looks like a short squeeze.
19:24


Greenpro Capital Up 300%

Greenpro Capital shares are up 306.53% at $3.09 per share after the company announced that it will distribute twelve million (12 million) shares of common stock of D'Swiss, Inc.
17:12


European Equities Last Look
FTSE 100  -0.83%  6,076
DAX   -0.30%  12,881
EURO STOXX 50  -0.49%  3,289
European indexes finish lower after opening in the green.
16:05


Overstock Shares Soar

How about this for a rise. Overstock's share price is up 1556%  since the beginning of the year…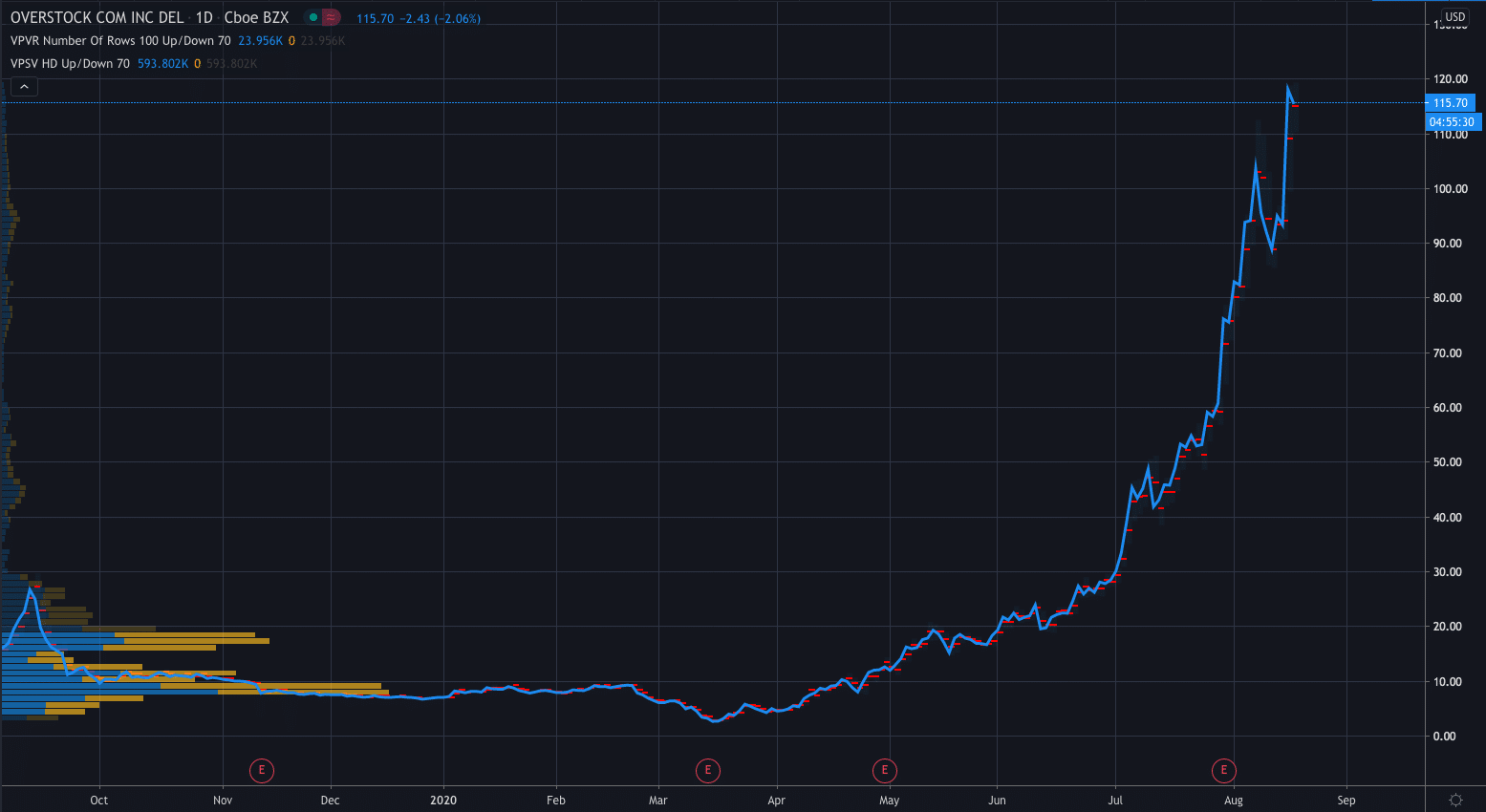 15:25


Uber Monthly Membership

According to @DeltaOne on Twitter, there is chatter that Warren Buffett's Berkshire Hathaway has invested in $Uber via a $400 million convertible note.

Elsewhere the company says that its monthly $24.99 membership is now live in US cities.

Its shares are trading at $29.92, up 1.53%.
15:22


Kohl's

Kohl's stock has plummeted to $20.13 from $23.46 after the company reported its Q2 results.
14:52


US Equities
Dow Jones  -0.04%  27,834
S&P 500  +0.28%  3,391
Nasdaq   +0.48%  11,182
13:53


Spotify Shares

Spotify shares are trading lower after Apple announces Apple Music Radio.
12:33


European Equities Lunchtime Update
FTSE 100  +0.26%
DAX  +0.81%
EURO STOXX 50  +0.67%
11:54


Gold

For you gold enthusiasts out there, it is back above $2,000 today.
11:08


Marks And Spencer Group

Marks & Spencer Group's share price has plummeted over 3% to 110p after the company said they plan to cut 7,000 jobs over the next three months as part of a shake-up to deal with the coronavirus crisis.
10:03


European Market Movers

Supply@ME +39%

Tiziana Life Sciences +17%

Sensyne Health +16%

7Digital +15%

Wirecard 10%
10:00


Eurasia Mining

Eurasia Mining shares are up 2.22%  at 23.25p after the company raised $10 million via a placing of shares to institutional investors.
08:35


European Equities

European indexes have started the day lower…
FTSE 100                     -0.51%  6,095
DAX                              -0.38%  12,871
EURO STOXX 50       -0.34     3,294
07:36


Morning Preview

Morning all…
Asia-Pacific indices were mixed with the ASX closing higher, while the Nikkei closed down and the majority of Chinese indices trading lower.
In FX markets the dollar is continuing to weaken with both the euro and GBP trading higher against it so far today.
Reports have stated that Oracle is now in the running to purchase TikTok's US operations.
Looking at today's data it's another quiet one, although the ECB's Guindos and Fed's Brainard are speaking and another round of UK-EU Brexit talks will begin.
On the earnings calendar, there are names such as Home Depot, Walmart, Agilent Technologies, Kohls and Advanced Auto Parts.