[email protected] shares are rising on Tuesday after releasing an update regarding its captive bank funding strategy, stating the possibility of a direct investment into a fintech bank owned by an Italian banking group. 

The inventory monetisation company said it has entered into an agreement with the Italian bank and the fintech bank, which envisages the signing of a commercial agreement to manage both "the origination of new client companies and a multi-annual inventory funding plan".
It also includes the execution of a first inventory monetisation transaction involving a portfolio of Italian client companies.
Once completed, [email protected] will acquire up to 10% of the fintech bank, a level that is below the threshold requiring regulatory approval. Furthermore, the company will have the option to acquire an additional 10% of the bank within the following two years, which would require an authorisation process through the Central Bank. 
In April 2021, the Fintech Bank was valued, by a Big4 firm, at between €34 million – €50.6 million.
Alessandro Zamboni, SYME CEO, commented: "I am delighted to announce this agreement as a cornerstone of our inventory funding strategy. We can now begin to structure the monetisation of the first group of Italian client companies. 
"This is a key initiative for [email protected] and we expect that it will serve as the basis for an ongoing and scalable inventory funding programme for Client companies, starting in Italy. We believe that this will also provide further confidence to investors who have been awaiting the news of our first monetisation."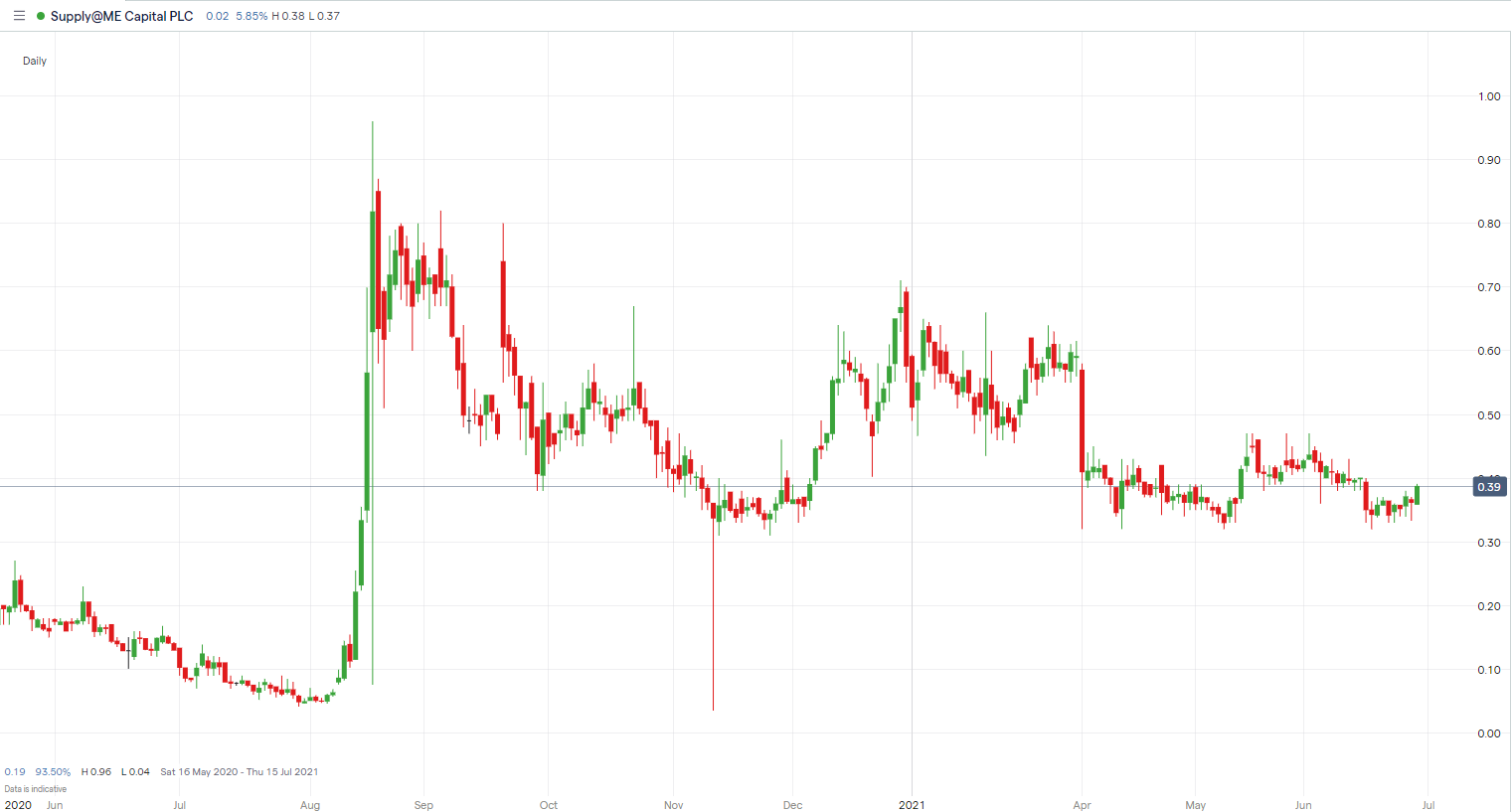 [email protected]'s share price is currently trading at 0.3814p, up 6.26%. SYME shares are down 33% for the year to date.
One of the most frequently asked questions we receive is, "what stocks are best to buy right now?" It's a wide-ranging question, but one that we have answered… Our AskTraders stock analysts regularly review the market and compile a list of which companies you should be adding to your portfolio, including short and longer-term positions. Here are the best stocks to buy right now