Key points:
[email protected] shares rose after appointing a new non-executive chairman.
The firm appointed Albert Ganyushin as chairman to replace James Coyle.
Investors cheered the move, given Albert's significant experience in finance.
The [email protected] Capital PLC (LON: SYME) share price rallied 4% after appointing Albert Ganyushin as a director and its new independent non-executive Chairman. Albert takes over from James Coyle, who resigned in March 2022.

Investors reacted harshly to Coyle's departure as SYME shares plunged 30% following the move. The inventory monetisation company appointed Albert as an adviser to help conduct a strategic review of its operations on the day when Coyle resigned.
In today's announcement, [email protected] Capital revealed that Albert had completed his assessment of the firm's business based on its long-term goals and charted a way forward. The company also revealed that Albert was the right person to lead SYME in its next growth phase.
Those familiar with our coverage of SYME know that the former non-executive chairman, James Coyle, said that one of the reasons he resigned from the role was that it would have been too demanding on his time as the firm rolled out its next growth initiatives.
Today's appointment is a step in the right direction for SYME, given that the company did not rush to appoint a new chairman, instead choosing to appoint Albert Ganyushin as an adviser before promoting him to the critical role as chairman.
Mr Ganyushin has two decades of experience in the investments and capital markets industry, having served as the Head of International Listings at the New York Stock Exchange and Euronext and Investment Banking at Deutsche Bank.
Alessandro Zamboni, the SYME CEO, said: "I am very pleased to welcome Albert to [email protected] He will bring a wealth of capital markets and investment experience and will be a valuable asset when it comes to guiding the Company through its next stage. I look forward to working with him."
Albert Ganyushin, SYME Chair,  said: "I am delighted to be joining [email protected] as its new chair. The opportunity that lies ahead of [email protected] is clear. I'm looking forward to bringing my experience to help shape the next stage of the development of [email protected]'s unique offering."
Investors looking to buy SYME shares should be aware of the risks associated with its unproven business model.
*This is not investment advice. Always do your due diligence before making investment decisions.
SYME share price.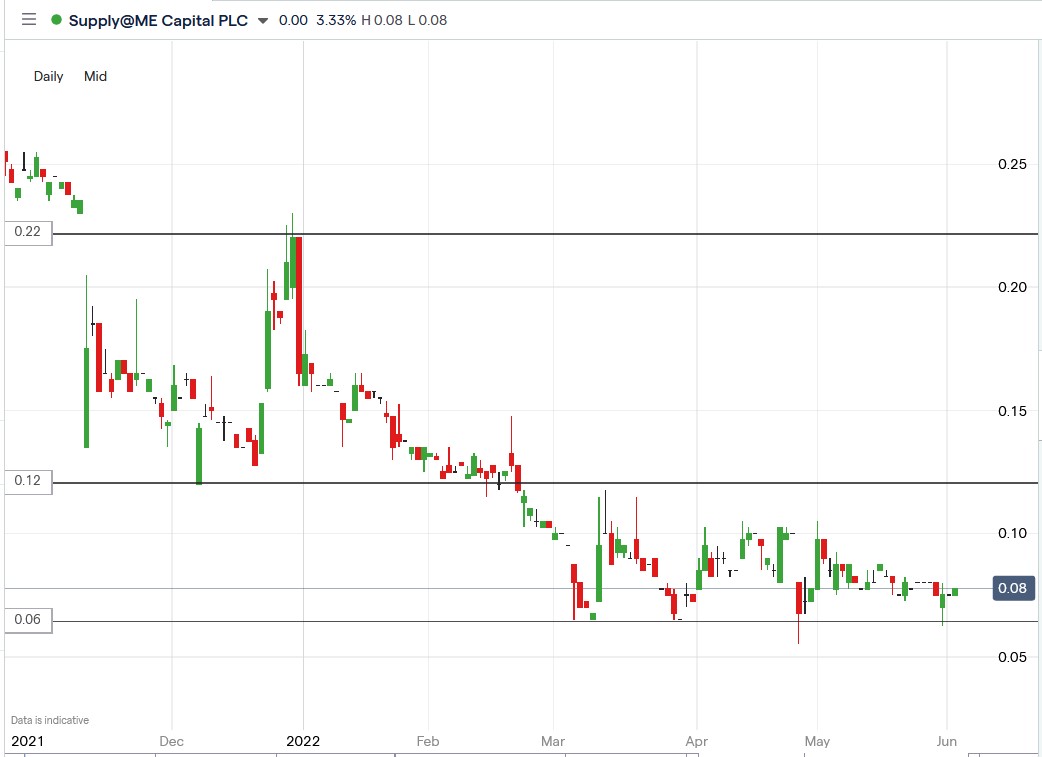 SYME shares rallied 4.01% to trade at 0.08p, rising from last week's closing price of 0.07p.