Shares of Tesla Inc (NASDAQ: TSLA) were down 6.9% today despite President Trump's tweet congratulating the EV automaker for choosing to build a plant in Texas. The stock's decline was primarily driven by profit-taking given its recent rally to an all-time high of $1,800 before reporting Q2 earnings on Wednesday.
Many analysts are turning bearish on Tesla after its latest rally warning that the company has to diversify from cars if it wants to maintain its current growth trajectory. Tesla's earnings report marked a major milestone for the company since it maintained its profitability for four consecutive quarters qualifying to join the S&P 500.
Tesla share price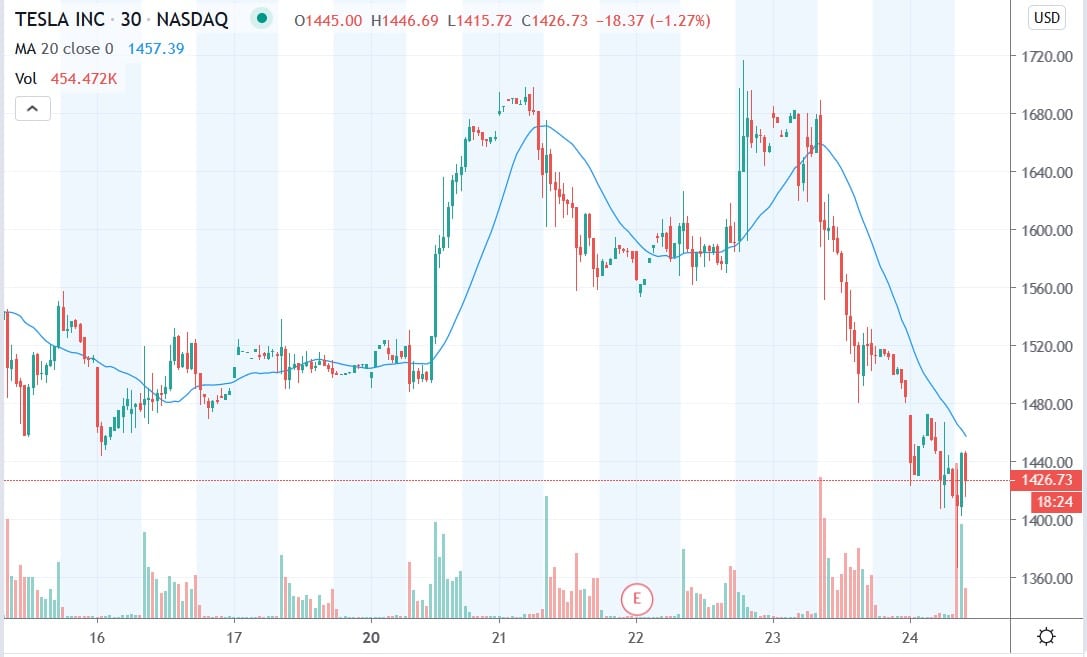 The biggest contributor to Tesla's profitable quarter apart from vehicle deliveries was the sale of environmental credits that the company earns in segments for producing electric cars only.
Tesla only manufactures and sell ZEVs and earns a lot of regulatory credits for this, which it can sell to other companies that manufacture gasoline vehicles for a profit.