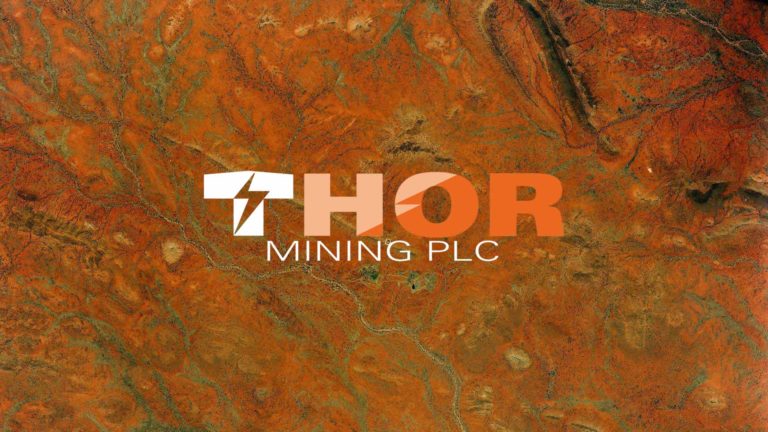 Shares of Thor Mining Plc (LON: THR) spiked 5% higher after announcing upbeat preliminary drill results from its Alford East copper-gold project in South Australia.

The company took copper readings from two holes drilled at the project using an in-house pXRF analyser. It highlighted wide downhole intercepts above the Mineral Resource Estimate grades.
Thor Mining discovered copper deposits of 0.14% copper at 106.5 m from 8m at 21AED001, including 33 m at 0.40% Cu (pXRF) from 81.5 m (21AED001). The miner also discovered 55.5 m at 0.28% Cu (pXRF) from 28 m (21AED002).
The mining company is preparing core samples from the drilling process, which it will send to a laboratory for further analysis.
Thor Mining recently announced "highly significant" results from soil sampling surveys at its Sterling project in Western Australia. The miner found up to 114 parts per billion (ppb) gold in the soil samples, a significant upgrade to the background estimate of 2-3 ppb gold.
The miner is currently upgrading an old track leading to the prospect are to allow its exploration teams to work independently without using helicopters. In addition, the upgraded track will speed up the company's fieldwork, allowing the soil sampling process to be completed quickly and for a drill rig to be set up.
Nicole Galloway, Thor Mining's Managing Director, commented: "Thor is excited by these preliminary pXRF results. The validation of the geological model and structural controls on mineralisation has a significant impact on subsequent drilling and the confidence level of any future MREs. The step out of 21AED002 and confirmation of a wide copper intercept highlights the potential to increase the current MRE."
*This is not investment advice.
Thor Mining share price.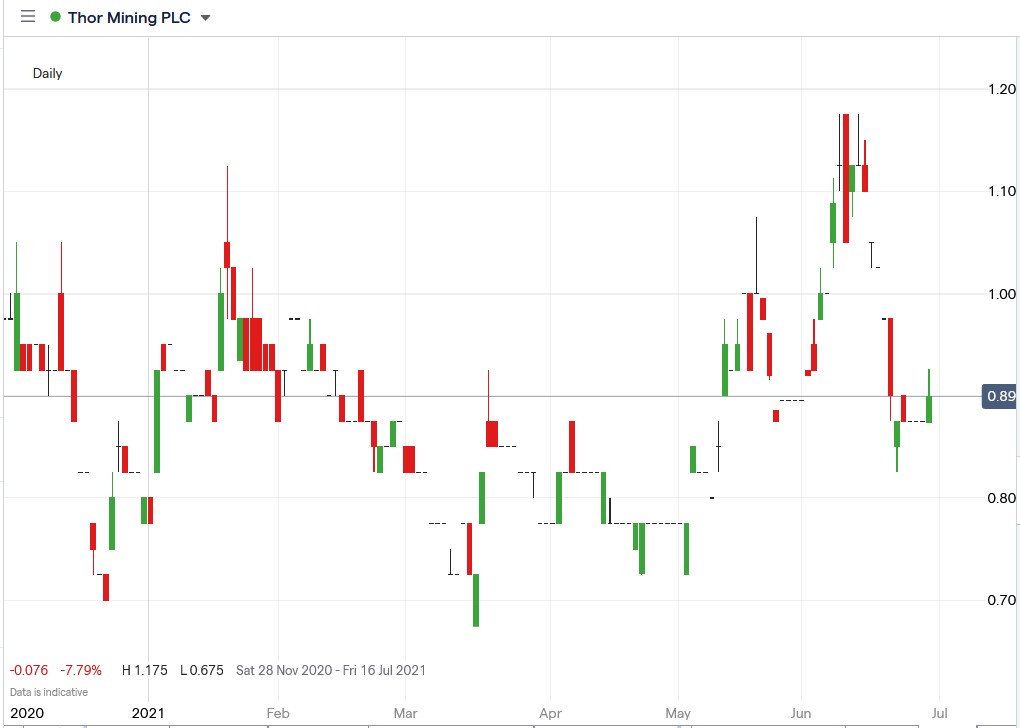 Thor Mining shares spiked 5.82% to trade at 0.926p, rising from Monday's closing price of 0.875p.