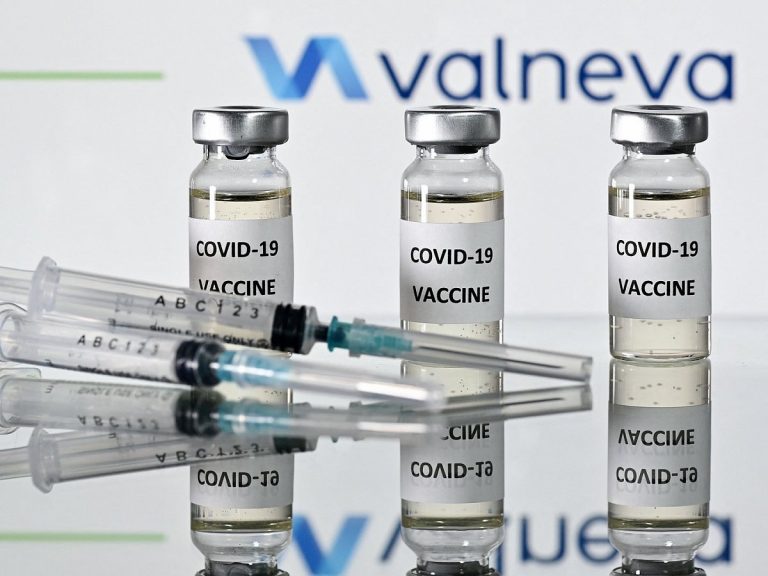 Shares of Valneva SE (EPA: VLA) crashed 42.8% after the UK government cancelled its order for 100 million doses of the late-stage COVID-19 vaccine developed by the French company.

The company's COVID-19 vaccine is different from those already on the market. It stimulates the reaction to the inactivated whole COVID-19 virus instead of targeting the spike protein like other vaccines.
Many scientists have said that the Valneva vaccine could be used as a booster shot, given that it is based on the traditional method of making vaccines by using a killed sample of the disease.
The British government did not clarify the reasons for cancelling its order for the vaccine, which is still in the last stage of clinical trials, with the final results being expected in Q4 2021.
However, the company had warned investors that it faced a significant risk when t came to exporting the vaccine between the EU and the UK due to the impact of Brexit.
The company said in a statement that: "Valneva has worked tirelessly, and to its best efforts, on the collaboration with HMG including investing significant resources and effort to respond to HMG's requests for variant-derived vaccines,"
Valneva finds itself in a difficult position given that talks between the company and the European Commission broke down in April. People familiar with the negotiations said that a key driver behind the collapsed talks was Valneva's prioritisation of the UK order.
Investors will be keenly following Valneva's next moves. It finalises clinical trials and seeks emergency use authorisation in the EU and other countries later next year.
*This is not investment advice.
Valneva share price.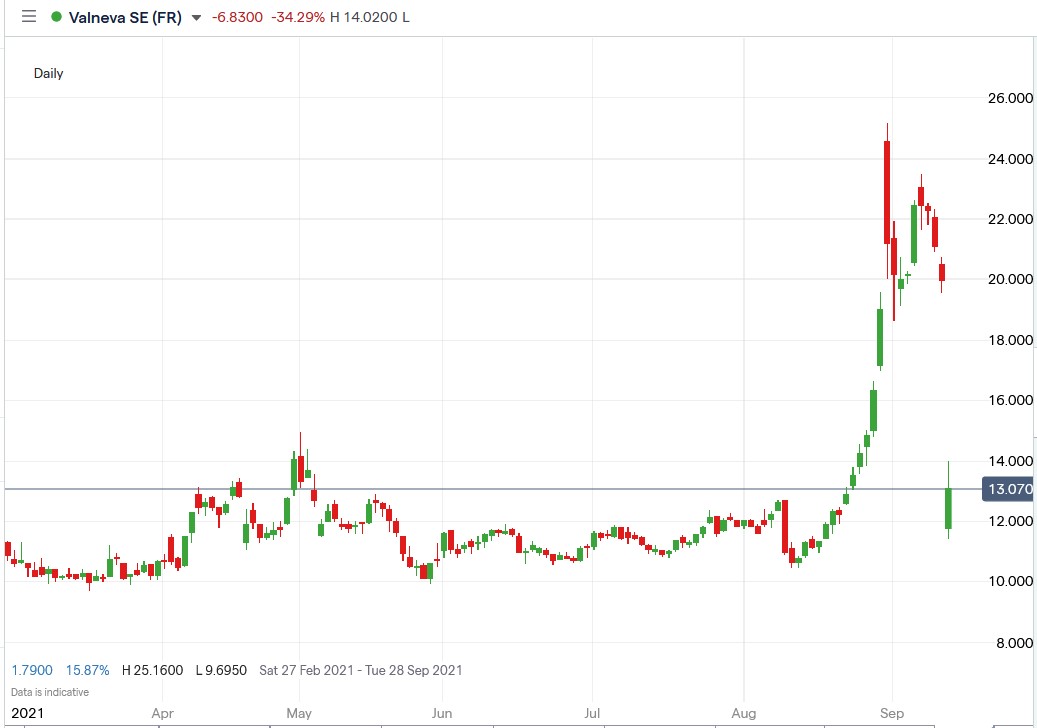 Valneva shares crashed 42.81% to trade at €11.42, falling from Friday's closing of €19.97.