WeWork, whose IPO was being billed the second largest of the year is set to slash its self-valuation in half
The lower list price might turn heads but doesn't look likely to convince the doubters
Veteran commercial property tycoon Sam Zell slammed the newcomer's prospects of even breaking even
Zell lays out old-school concerns and asks tough questions of WeWork specifically and the real estate sector in general
The information in the WeWork IPO pack has agitated investors to the extent that the firm is looking likely to cut its share offering price by something in the region of 50%. The WeWork mission statement to "elevate the world's consciousness" may be targeted at a youthful and exuberant client base. Unfortunately for those responsible for getting the float off the ground, the 'raising of consciousness' among the analyst community has back-fired. Many are studying the float prospectus and finding things in the documentation that they never imagined they'd see, and not in a good way. The prospectus is 383 pages long, and 29 of those pages are dedicated to addressing known risk issues. The remaining 354 pages are themselves causing concern due to increased scepticism regarding the business model and governance structure.
To the untrained eye, WeWork looks quite like a traditional, albeit large and rapidly expanding, office space provider. Its buildings have an appealing modern aesthetic, spaces are comfortable, and there are quirky touches such as beer taps, foosball tables and potted plants. In truth, for the end user, there's little to not like about the actual WeWork office environment. The problem for the firm is that its founders have pitched it as a tech firm and applied tech stock valuations.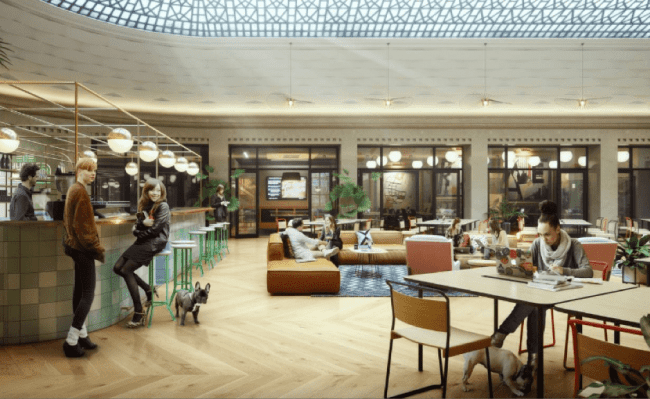 Sam Zell, chairman of Chicago-based Equity Group Investments, who amassed a nearly $6bn fortune with roots in commercial real estate, doesn't consider WeWork to be a tech stock. In fact, he doesn't even consider it to be an attractive commercial real estate stock either.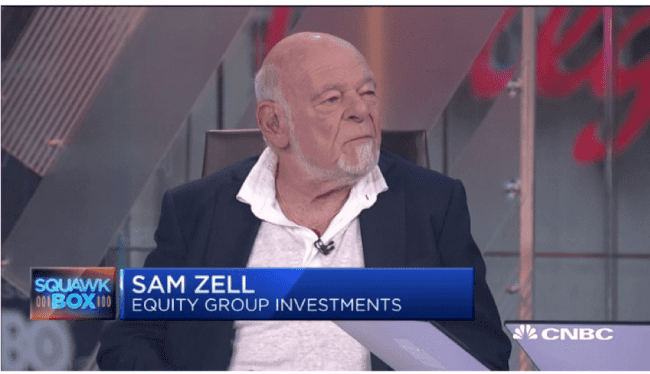 "I had the privilege of investing in this kind of company once before. As a matter of fact, this kind of company began in 1956," when office subletting emerged, Zell said in an interview with CNBC. "Every single company in this space has gone broke."
Source: CNBC
WeWork takes long leases on commercial properties, usually 15-20 years, and lets them to its clients on short-term deals, Zell continued:
"That's really what you're talking about, creating long-term liabilities and short-term assets. They should have just changed the name of the company to 'saving and loan'. Every other time in history when they create that, results are predictable. Why is this any different?"
Source: CNBC
The first domino?
An interesting parallel point made by Zell is that WeWork has become the biggest private occupier of office space in Manhattan, London and Washington DC. Zell's objection is that the rest of the property sector has let its guard down, or as he puts it, "committed suicide".
Following the 2009 financial crash, a concerted effort was made by regulators to rationalise the banking sector. The fear that an entity might be 'too big to fail' spawned a long-time project that is still in progress. Meanwhile, a start-up office space company has become the largest landlord in several major global cities.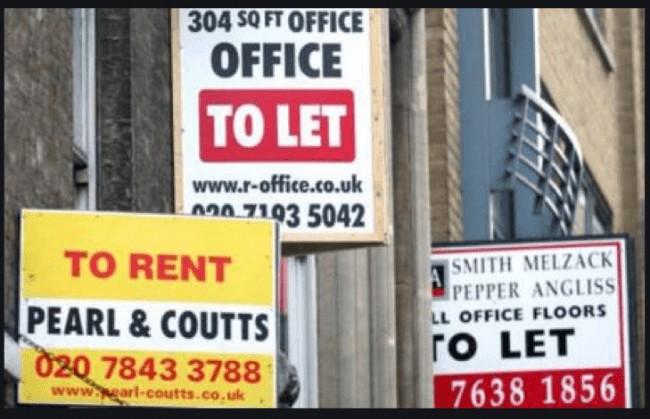 By all accounts, WeWork's 'burn rate' is such that without the injection of cash from an IPO, it will be a matter of months before the firm runs out of cash. What would happen if the IPO fails is an interesting question and suggests that it is not only banks that should be seen as possible catalysts of a crash.
Governance
Zell actually has fewer than concerns than some regarding the governance structure of the We Company. His reluctance to invest would be driven to a greater extent by issues such as the basic business model. The CNBC interview gives the impression that all property tycoons would relish, or even envy, the voting rights that WeWork's CEO Adam Neumann is seeking: "I don't think any of the other ones are any better than WeWork in that respect. WeWork has just taken it to an extreme that nobody's ever seen before."
Source: CNBC
Zell's old-school habits might be less attracted to the manner in which the issue of governance is wrapped up in more modern concepts such as corporate responsibility and The Giving Pledge: "Neumann has already taken out $700m from WeWork. He and his wife have pledged to donate $1bn to charity over the next 10 years – and promised that if they fail to do so, his voting rights per share will halve, to 10."
Source: Sunday Times (Business)
The halving of the IPO valuation reflects how Zell's fears are shared by others in the market. If the IPO is to succeed, it may consider it fortunate timing that it managed to pull away fast enough from symbolising the peak of irrational exuberance. If it doesn't launch successfully, it could find itself as an example of a firm that set new standards in how to fail the corporate governance 'smell test'.
Lift off?
The We Company, the title that WeWork is using for its listing, filed its mandatory S-1 paperwork on 14thAugust. One thing that makes matters worse for WeWork is that since then, the firm has been in the mandatory quiet period ahead of its IPO. With limited ability to respond, it has struggled to nullify the quite considerable amount of negative press that its IPO is generating.
Instead, it is looking to shift the IPO target price range heavily downwards. For some, the numbers will still not stack up. Old hands such as Zell don't even need to get as far as the corporate governance section of the prospectus. For Zell and his kind, the following warning is sufficient to discourage any further interest: "We have a history of losses and, especially if we continue to grow at an accelerated rate, we may be unable to achieve profitability at a company level… for the foreseeable future."
Source: The Guardian