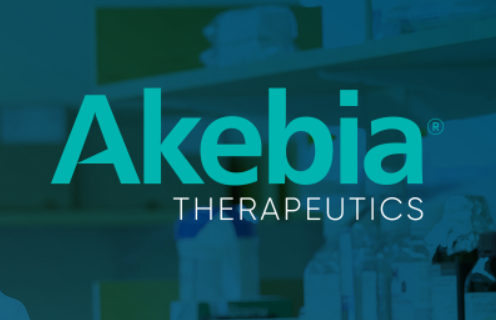 Key points:
The Akebia Therapeutics (AKBA) stock rallied 36.9% despite no news.
There is significant investor interest in the firm, given the buying activity.
Will this translate into a full-blown rally. Read on to find out.
The Akebia Therapeutics Inc (NASDAQ: AKBA) stock price rallied 36.9%, driven by positive investor sentiment despite the lack of news. Over 23.92 million AKBA shares had changed hands at writing, showing investors were highly interested in the company.

There seems to be a good number of buyers and sellers interested in the company and voting with their wallets, given the massive number of shares traded during the premarket session. However, since there is no new release from the company, we are left to speculate about what could be the fundamental reasons behind today's rally.
One of the most straightforward reasons behind a rally is that a group of sellers have come into the market and are buying AKBA shares since they think the shares are cheap.
Akebia's last significant announcement was the release of its Q1 2022 financial results on May 2, 2022, where it generated revenues worth $41.4 million from its Auryxia® (ferric citrate) product, representing a 36% improvement to Q1 2021 results.
The company also raised its full-year revenue guidance to $165 – $170 million. Despite its impressive performance and revenue estimates, Akebia shares are still down 84.7% for the year.
Akebia's share crashed lower on March 30, 2022, when the US Food &Drug Administration (FDA) refused to approve its New Drug Application (NDA) for vadadustat, an investigational oral hypoxia-inducible factor prolyl hydroxylase (HIF-PH) inhibitor intended to treat anaemia caused by chronic kidney disease (CKD).
Investors reacted negatively to the outcome of the IND as the FDA suggested that Akebia should do more clinical trials to confirm that vadadustat has a favourable benefit-risk assessment in dialysis and non-dialysis patients. In addition, the FDA said the data presented in the IND application did not sufficiently demonstrate that the drug was safe for patients.
Interestingly, vadadustat is approved in Japan, where it is approved and used as a treatment for anaemia due to CKD in both dialysis-dependent and non-dialysis-dependent adult patients.
Investors seem to have remembered that the company is set to generate almost $170 million in revenue this year, yet its market capitalisation is a mere $63 million. It is an undervalued stock. Therefore, I would buy it.
*This is not investment advice. Always do your due diligence before making investment decisions.
Akebia Therapeutics stock price.
The Akebia Therapeutics stock price was up 36.94% to trade at $0.4797p, rising from Tuesday's closing price of $0.3503.