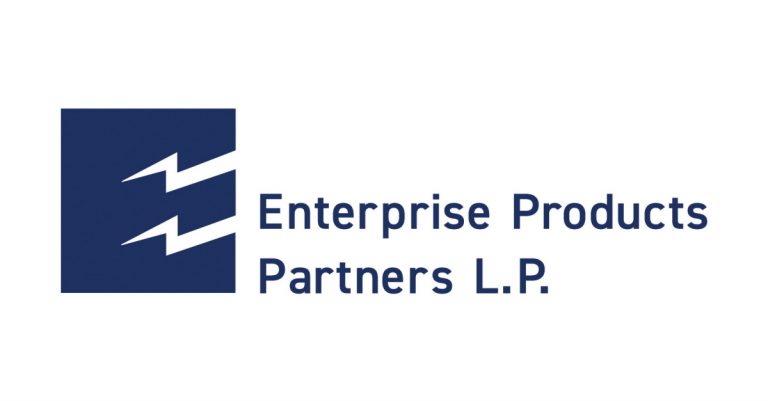 Key points:
Enterprise Products Partners (EPD) stock has risen 4.82% in a week.
I am hesitant to recommend a buy trade on EPD now for multiple reasons.
Read on to find out what I think of EPD stock.
The Enterprise Products Partners L.P. (NYSE: EPD) stock price has risen 4.82% in the past week after bottoming at the $23.34 support level between 17th and 23rd June this year. The last time I covered EPD stock, I made a bear case for the stock stating that while everyone was counting on the stock rallying further, I thought it would fall.

EPD stock fell from $27.62 at the time of writing to $23.34 a few days later, rewarding investors who shorted the stock or bought put options. However, since 23rd June, EPD stock has bottomed and is now attempting another rally higher. As a result, many analysts expect the stock to rally back to its recent high of $28.65 from its current price of $24.93.
Also read: The Best Oil Stocks To Buy Right Now.
The rally in EPD stock coincided with the rally in crude oil prices as tracked by the West Texas Intermediate (WTI). However, EPD's rally has not been as strong as WTI's since EPD has had several down days, while oil has enjoyed a steady rally. Investors should also remember that crude oil currently trades at $113.63, limiting its potential upside.
Analysts at leading investment banks predict that oil prices could hit a new high of $150 over the coming months if the summer peak demand season starts. However, market participants have already priced in most of the bad news associated with oil prices.
Therefore, it is safe to say that oil's potential upside is well known, given how high oil prices are and the measures many governments take to cushion their citizens. On the other hand, we might be soon approaching a period of stagnant oil prices. I do not expect oil prices to fall suddenly, but they could quickly stagnate at current highs.
Looking at Enterprise Products Partners as a business, we can see that the limited partnership recently submitted plans to add at least three units to its Mont Belvieu site in texas. First, the L.P. wants to spend up to $5 billion building an ethane cracker at the site, building a natural gas liquids fractionator (Frac 14), and lastly, constructing a chemical unit to turn ethylene into propylene.
I am hesitant to recommend a buy trade on EPD even though the stock is headed higher. The question on my mind is how high can it go, and will it surpass its recent highs? I won't be buying EPD shares now since there are a lot of unknowns.
*This is not investment advice. Always do your due diligence before making investment decisions.
EPD stock price.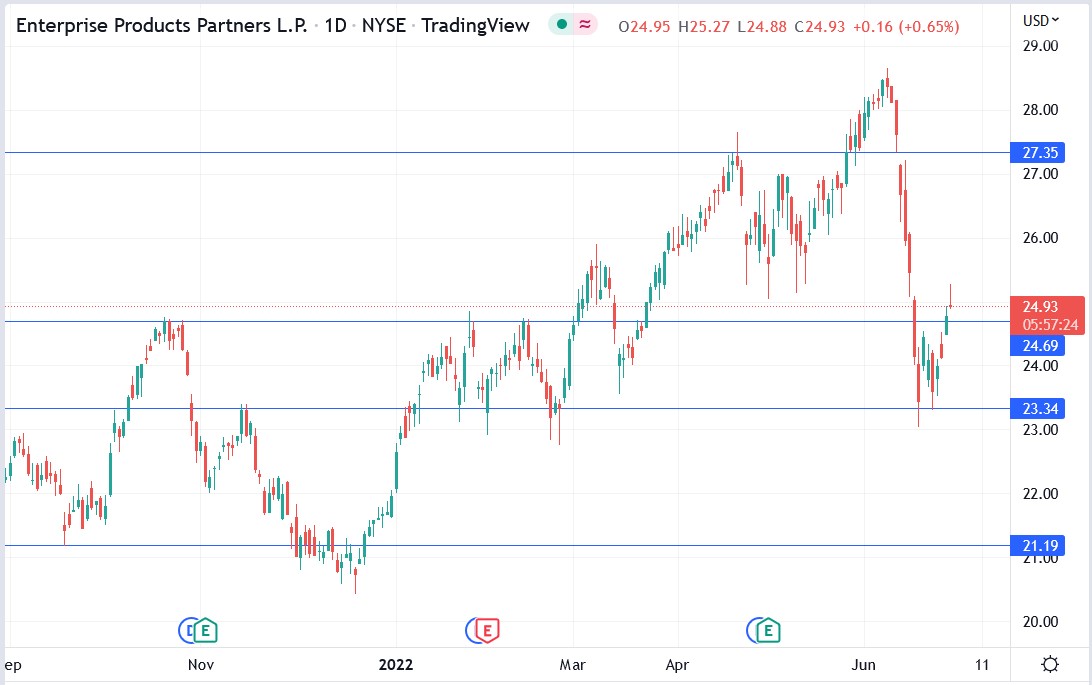 The EPD stock price is up 4.82% in a week. Are there further gains in store for investors?