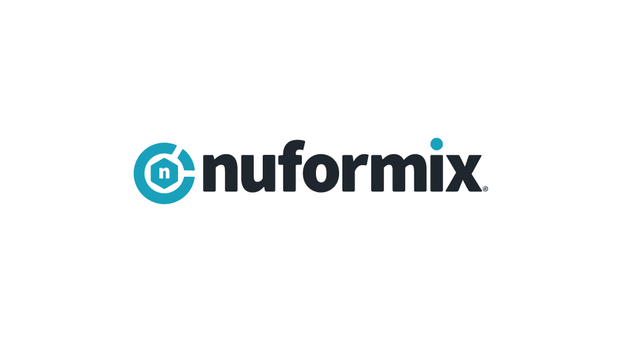 Key points:
The Nuformix share price soared 47% on an NXP004 progress update.
The firm is making progress on creating a new formulation of Lynparza®.
So, should you buy Nuformix shares? Read on to find out.
The Nuformix PLC (LON: NFX) share price soared 47% after releasing an update regarding its NXP004 drug candidate, a repurposed form of Olaparib, a leading cancer drug sold by AstraZeneca under the Lynparza® brand name.

Lynparza® was first approved for use as a treatment for deleterious or suspected deleterious germline BRCA mutation and advanced ovarian cancer in December 2014. The drug has since been approved to treat pancreatic, breast and prostate cancer.
The drug generated sales worth US$2.7 billion in 2021, and analysts expect it to generate sales worth US$9.7 billion annually by 2028. Investors reacted positively to the news that Nuformix was making good progress in repurposing the drug, given that it generates billions in sales.
Nuformix clarified that it was working on a new formulation of Olaparib to make it more effective when delivered orally. In addition, AstraZeneca had been given regulatory approval to pursue a different drug formulation that solves the issue of effective oral delivery.
The company said it had initiated a work programme to progress the NXP004 drug programme focused on scaling up the lead cocrystal production processes, a direct comparison of in-vitro dissolution of the lead cocrystals and the Lynparza® product.
Nuformix also indicated that it could initiate a formulation development programme with the primary goal of developing prototype formulations that could be both bioequivalent and 'bio-better' versus Lynparza®.
Dr Julian Gilbert, Nuformix's Non-executive Director, said: "The strategy of the Group is to continue to optimise value from its existing assets while maintaining tight control of costs. We believe that NXP004 has considerable commercial potential, and the work we are now undertaking is designed to formulate our lead cocrystals into a product form suitable for human use. This work will direct and support future out-licensing discussions for NXP004. I look forward to providing further updates in due course as we progress."
So, should you buy Nuformix shares? NFX shares are trading near a long-term support level, making them attractive. However, I would wait for a solid rebound before buying the shares.
*This is not investment advice. Always do your due diligence before making investment decisions.
Nuformix share price.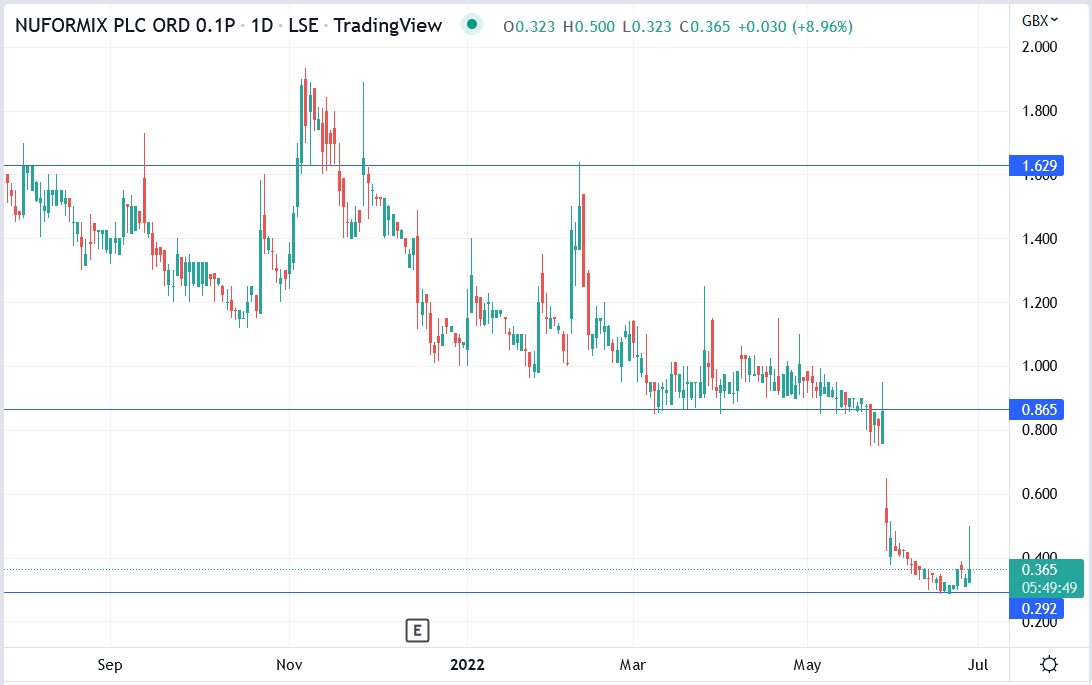 The Nuformix share price surged 47.47% to trade at 0.497p, rising from Tuesday's closing price of 0.337p.