Shares of blockchain oil and gas company Wildcat Petroleum (LON: WCAT) are rallying on Thursday after an update from its chairman on potential deals, blockchain, and future plans.
Wildcat said the first quarter of 2021 was a successful one, focusing on its share price that gained 4400% when it climbed to highs of 4.4p on March 18th.
Despite their efforts to obtain oil assets, they have been hampered by the ongoing Covid-19 pandemic but hope to make an announcement in the not too near distant future.
However, Wildcat's progress with blockchain has made progress, and after a CCEG report last month, they are now working on a business model to allow WCAT shareholders to directly receive tokens.
While Mandhir Singh, Wildcat's chairman, was optimistic that the groundwork laid will pay off in the coming quarters, he addressed talk that the company is a "bubble stock," stating: "The shareholders can take comfort in the fact that when the share price breached 4p, the management were sitting on a paper profit of £70m.
"However the management team were not tempted to sell a SINGLE share and cash in. The management feels that once it is able to fully implement its strategy the company will be much more valuable than its current valuation," Singh continued.
"The management is prepared to put its money where its mouth is."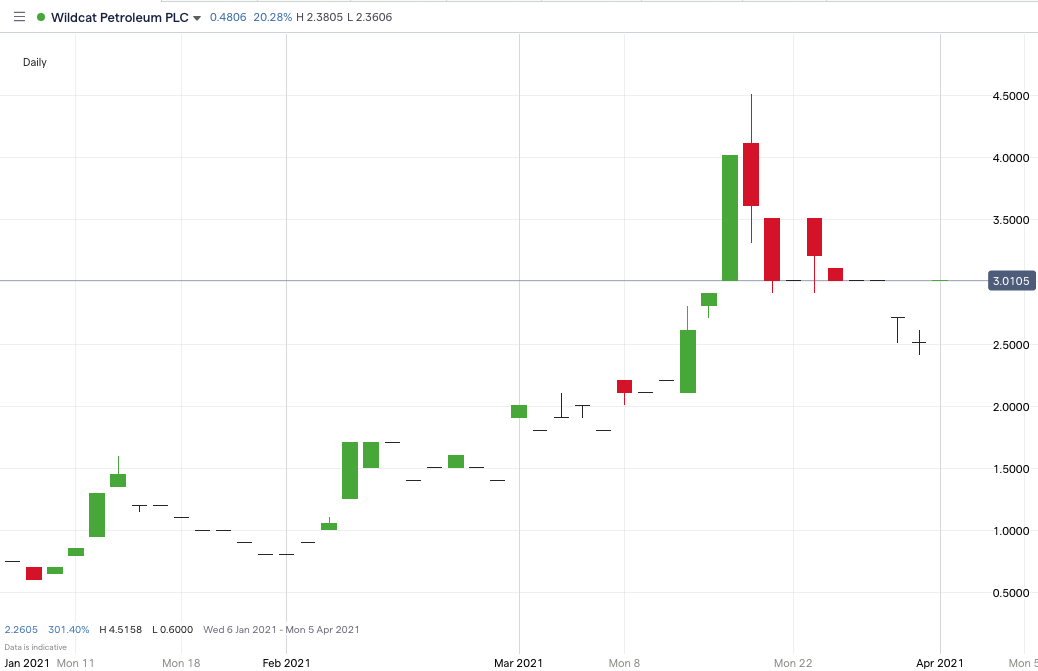 Despite concerns about the company in London's financial centre, Wildcat's share price has made gains following today's newsletter, currently trading at 2.70p, up 13.92%.
Should You Invest in Wildcat Petroleum Shares?
One of the most frequently asked questions we receive is, "what stocks are best to buy right now?" It's a wide-ranging question, but one that we have answered… Our AskTraders stock analysts regularly review the market and compile a list of which companies you should be adding to your portfolio, including short and longer-term positions. Here are the best stocks to buy right now