Wildcat Petroleum (LON: WCAT) shares initially jumped after the open in London on Wednesday after the company announced a report by the Centre for Citizenship, Enterprise and Governance (CCEG) has been completed.
Wildcat shares jumped to 3.4p following the announcement. They are currently priced at 2.88p, down 0.86% from Tuesday's close.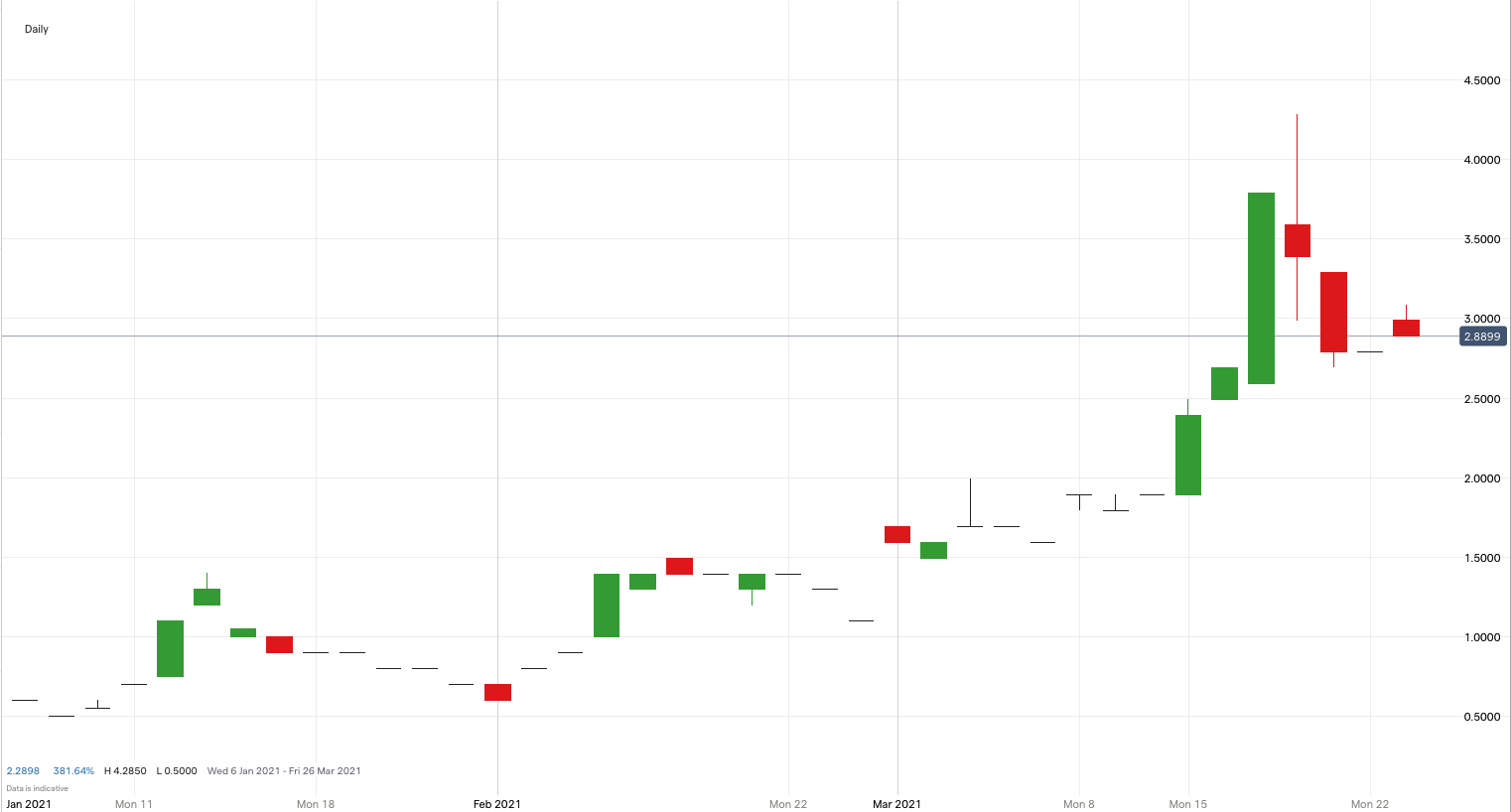 The report, which Wildcat commissioned, highlighted ways in which blockchain technology could be applied to the upstream sector of the petroleum industry.

It stated that Wildcat would be able to establish a "dominant" position in the industry due to its "first-mover advantage" and has the potential to "revolutionise and democratise the oil and gas industry".
The CCEG said oil assets could be secured by issuing tokens alongside cash or debt-equity and gaining the support of sovereign wealth funds in countries such as the UAE and Saudi Arabia, where CCEG has already established high-level contacts.
Wildcat said, "CCEG has presented the Wildcat Board with a number of possible business models, which the Company might be able to implement and the Board feels that there is a high probability that one or a combination of these models would be viable".
As a result, the company has appointed CCEG and specialist blockchain lawyers at gunnercooke LLP to explore these options.
A token that Wildcat is looking to launch will likely be linked to barrels of oil in the ground when a suitable oil block has been required, the company said.
Mandhir Singh, Wildcat's chairman, said: "We are excited by the prospect of our token launch and what it may mean for prospective investors. The company has already begun the process of sourcing and securing legal advice in Dubai, Singapore & Switzerland in order to target new investors in these regions and we will also be looking to register on cryptocurrency exchanges in these jurisdictions."
Should You Invest in Wildcat Petroleum Shares?
One of the most frequently asked questions we receive is, "what stocks are best to buy right now?" It's a wide-ranging question, but one that we have answered… Our AskTraders stock analysts regularly review the market and compile a list of which companies you should be adding to your portfolio, including short and longer-term positions. Here are the best stocks to buy right now