Key points:
Applied Blockchain is reporting better results after the business swivel
The move from being a miner direct to providing mining services
But will this be enough if the crypto market really fails?
Applied Blockchain (NASDAQ: APLD) is trying an interesting pivot in its business structure – which is, largely enough, to stop mining and instead sell mining. In one sense this is indeed working, the Applied Blockchain stock is up 35% premarket this morning. On the other hand, the same stock, APLD is down 78% (before this morning's rise) since the upgrade to NASDAQ only back in April. Yes, of course this is about the general decline in crypto markets since then but it does show what the base problem is here. Which is that even a change of tactics within a problematic industry might not be enough.

The most recent results and announcement show that APLD's tactical change does seem to be working in this short term. Expected revenue to the and of May is now forecast at $7 to 7.04 million, up from previous expectations of $5.7 to 6.2 m. The previous guidance for Adjusted EBITDA was at minus $4 to 4.6 million, this will now be lower given higher revenues. So, better results than expected as against expectations when Q3 results were reported back in May.
But this still leaves open this idea of whether the tactical shift is going to be enough. For that crypto market is going through a radical shift and it's not entirely obvious that the changes at Applied Blockchain will insulate it from those. Broadly, and a very rough sketch, if the entire market starts to fail then mild changes in how one interacts with that market aren't going to make all that much difference. So, APLD remains, as it was, something of a speculation on the wider crypto market.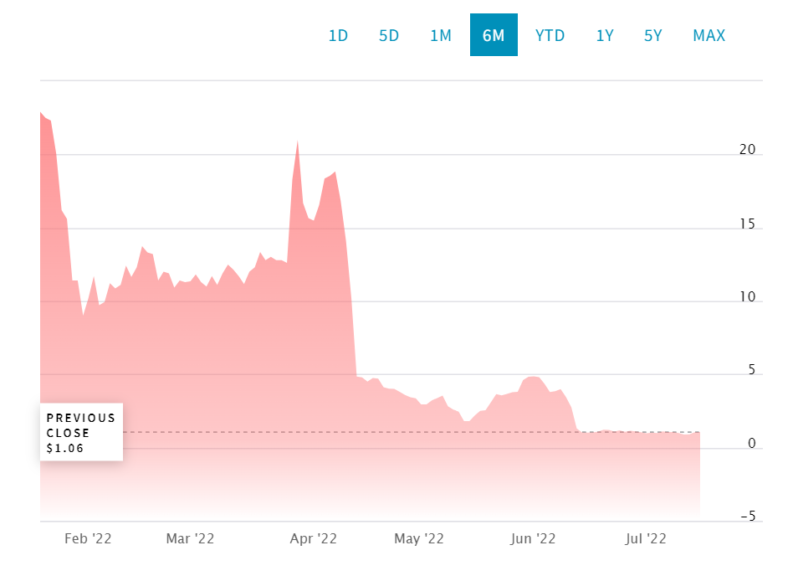 Also read: Cryptocurrency, shares or NFTs: Which is the better long term investment?
The basic idea of the pivot away from direct ethereum mining obviously worked – in the sense that the results seem to be getting better. But it's the next stage that might have the slight problem in it.
Yes, we know about Levi Strauss and selling clothes and shovels to miners. This often does lead to higher profits that trying to mine oneself. Actually, it reduces the variance of performance, some very few miners become vastly rich, most make nothing. Suppliers of mining equipment on the other hand may not reach the very peaks but returns are more stable.
But is this going to be true if the entire mining industry starts to fail? That is, Applied Blockchain now doesn't mine directly, instead it rents out, for a fee, mining equipment to others. Great, the others get to carry the risks in this short term or price movements in the crypto being mined, in energy prices which are the major input. But what happens in any medium term? If mining – as it could – becomes a determinedly money losing adventure then how many people are there going to be trying to hire mining services? Sure, the supply of would be miners might be high, but it's not inexhaustible if the industry itself doesn't work financially.
It's possible that Applied has reduced volatility by becoming a service provider. It's also possible that it hasn't insulated itself from the wider crypto market problems. Which way that runs really depends upon views on the crypto market as a whole.