Charles Stanley Direct is under the spotlight in this stock broker comparison. Charles Stanley Direct is one of the most established investment firms on the London Stock Exchange. Indeed, a main facet of this company that will become apparent in this review of Charles Stanley Direct and that will help to answer the question 'Is Charles Stanley Direct good?' is its robust customer-driven history. The customer-centric approach is evidenced by its platform, many awards and accolades, and low fee structure. Are you considering opening a Charles Stanley Direct brokerage account?
You can look forward to:
Highlights
One of the lowest platform
Award-winning UK-based helpdesk
Intuitive, feature-rich, easy-to-use platform
Over 3,000 funds, UK & certain overseas
10.
of 10 Stock Broker
Charles Stanley Direct

Go to Broker
Risk warning: Capital can be lost. Terms and conditions apply.
Headquarters and regulation
UK (FCA)
International order fees
£ 11,50
Services & additional benefits
ETFs
Certificates
Services & additional benefits
Live
Hotline
E-mail
1. Trading Offer
Stock Trading Offer: Over 3,000 Funds, Local and Overseas Shares and Investment Trusts
It would be remiss of any Charles Stanley Direct brokerage review not to highlight the many investment options available. Choose from any or a combination of more than 3,000 funds, UK and select overseas shares, ETFs, bonds, investment trusts and gilts.
When it comes to fund options, choose between actively and passively managed funds, depending on your goal and the kind of exposure that you're seeking. One of the best things about Charles Stanley Direct stock trading is that you'll find something to fit you, whether you're a novice or a seasoned trader, and you can start investing from as little as £50 per month. A range of Foundation Portfolios and a Foundation Fundlist is available to get you started.
Another investment option is in the form of UK Equities listed on the London Stock Exchange and the Alternative Investment Market as well as offshore shares listed on the main European, US, Canadian and Far Eastern Markets. Yet more investment choices include Investment Trusts and Real Estate Investment Trusts (REITs), Gilts and Bonds, Permanent Interest Bearing Shares, Exchange Traded Funds (ETFs) and Exchange Traded Commodities (ETCs).
A company custody account is also possible:
Charles Stanley Direct handles the paperwork and acts on your instruction
You remain the owner of your account
Your securities are held in the name of the nominee company, or with CSD's appointed custodians.
Go to Broker
Risk warning: Capital can be lost. Terms and conditions apply.
2. Costs
Stock Exchanges and Trading Centres: Trade Directly or Indirectly on Local, European, US, Canadian and Far Eastern Markets
If you have a Charles Stanley Direct brokerage account, it will be possible for you to trade on both local and certain overseas stock markets. You are not confined to the London Stock Exchange.
Passively managed funds, for example, allow you to monitor and follow how a particular index, such as the FTSE 100 or the S&P 500, is performing. Should you have an appetite for an overseas market, you will be able to trade on overseas shares as listed on the main European, American, Canadian and Far Eastern Markets.
20
International
Trading venues
When it comes to online trading, you are able to purchase or sell most equities (including ETFs and ETCs) and Investment Trusts that trade on the London Stock Exchange or the Alternative Investment Market.
Trading can be done either directly or indirectly through a custodian account. If you choose to trade through a custodian account, then your instructions will still be acted on and the dividends will be collected for you, but all of the paperwork will be taken care of and your funds will be held in a nominee account.
The following securities trading instructions can be placed telephonically: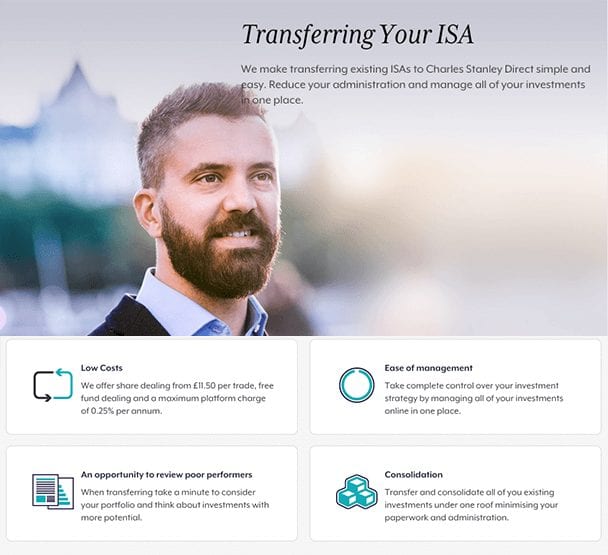 Gilts
NEX Exchange – listed equities
UK/Overseas bonds
Overseas equities
PIBs
Go to Broker
Risk warning: Capital can be lost. Terms and conditions apply.
3. Account
Trading Conditions: Applicable Fees and Charges
This aspect of the review of Charles Stanley Direct covers the fees and charges. For OEICs and Unit Trusts, a flat fee of 0.25% applies. It is lower than many other investment houses' fees, representing a considerable saving to you over the medium to long term. It is charged pro-rata monthly in arrears. Further savings apply if you hold assets worth more than £250,000 as you are then also eligible to join the loyalty programme.
The same rate applies when it comes to Stocks & Shares, including Investment Trusts, Exchange Traded Products, Gilts and Bonds. A minimum of £24 applies, up to a maximum of £240 per annum, charged pro-rata monthly in arrears.
50,000 GBP
Dep. Protection
When it comes to dealing charges, there is no charge for trades in funds. Online funds and stocks trading are billed at £11.50 per trade.
One of the reasons why Charles Stanley Direct stock trading is often cited as the best stock broker is that there is no difference in fees when it comes to custody accounts. Here, fees are also set at 0.25%.
The following miscellaneous charges apply: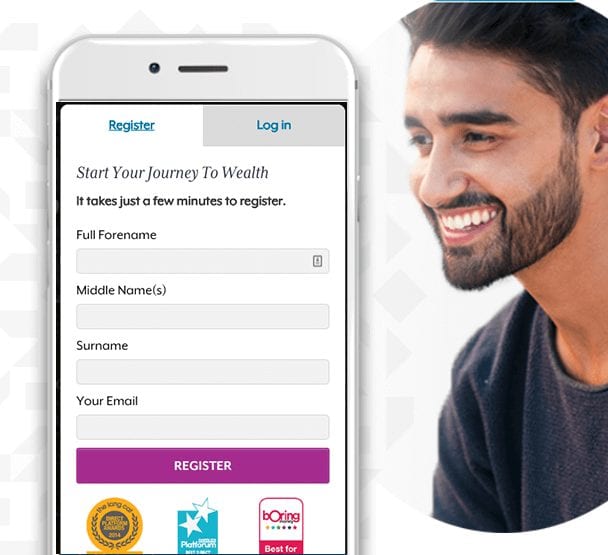 BACS payment – no charge
CHAPS payment – £25
Returned cheques – £25
Stock/Fund withdrawal (transfer out) – £10 per holding
Printed valuation or statement – £5 + VAT per print
Go to Broker
Risk warning: Capital can be lost. Terms and conditions apply.
4. Platform
Trading Platform: A Sleek, Safe Offering Crammed with Features
The platform is easy to use, intuitive and allows you to customise the dashboard according to your needs. It is an all-in-one solution with livestreams, allowing you to manage all your accounts, get updates on your order status and view your messages. You can get news, access research and create a fantasy portfolio.
When it comes to platform fees, Charles Stanley Direct stock trading done via the platform has some of the lowest applicable fees in the industry as is evident when doing a broker comparison. A maximum charge of 0.25% applies, and there is, of course, the below-industry average share trading fee of £11.50. Additionally, it must be mentioned in this review of Charles Stanley Direct that yearly platform charges for holding stocks and shares are dispensed with if you trade more than once a month.
The mobile trading app on the iPhone is easy to use. While rich in features, it does not have all the functionality of the dashboard.
The platform features many in-built protection mechanisms so that your security is never compromised.
Some standout platform features include:
A watch list
Being able to open more accounts directly from the dashboard
Automated income handling
Monthly investing options
Price alerts
Being able to limit orders
Go to Broker
Risk warning: Capital can be lost. Terms and conditions apply.
5. Usability
Usability of the Website: Good
Although the website is easy to navigate, it may not seem that logical at first. This could be due to a deluge of information, especially if you are a novice. The marketing messages, or salient points relating to the offerings, are interspersed well enough and repeated often enough so that no matter how you navigate, it will resonate.
The language is clear and the company is able to make a compelling case for itself. There seem to be little, if any, hidden or obscure messages. If anything, there is an information overload in the interests of transparency. That said, the design is good, with enough white space on the page to stop you from feeling overwhelmed.
The navigation is good, but at times the integration of content needs work. If you are unfamiliar with financial terms, for example, you will need to use the glossary. It is located at the bottom of the page and is not that easy to find. Acronyms written out in full the first time would go a long way to solving this issue.
The website is not intimidating to use. However, it could do with a free platform demo. This is a basic introduction on the sister website, but while the platform is explained, you cannot download a free demo version on the company website. To sum up:
No problems with navigation
A content overload at times requiring FAQs or glossary consults
The addition of a downloadable demo platform would be useful
Go to Broker
Risk warning: Capital can be lost. Terms and conditions apply.
6. Support
Customer Support: An Accessible, Well-Oiled Machine
The telephone dealing service is UK-based and award winning. Is Charles Stanley Direct good on the customer service front? An unequivocal yes, if the awards are anything to go by. Usually, your call will be answered in under 30 seconds.
Your telephone dealings are not limited to shares. You can procure and sell off shares and funds online in an Investment Account, ISA, JISA or SIPP. Investments into retail bonds, gilts, PIBS and NEX Exchange equities are all available via telephone.
A dealing team handles more nuanced instructions. The Dealing Team is based in the London Dealing Room and can curate your orders, providing deep expertise. This team can negotiate one-on-one with Market Makers, interact with order books or other liquidity sources, and rework your order over the business day if required.
As for forex fees, all London Stock Exchange trades telephonically placed are denominated in a foreign currency and are priced at forex rates as per the closing spot rate on the previous day, minus 1%. However, the rate may be changed during the day by the company.
You can place offshore orders at best or with a limit. No purchases under £2,000 are accepted.
The telephone rates for buying and selling are as follows:
First £10,000 Of Consideration – 0.75%
Next £90,000 Of Consideration – 0.25%
Balance Of Consideration Over £100,000 – 0.15%
A minimum of £25 per trade applies.
Go to Broker
Risk warning: Capital can be lost. Terms and conditions apply.
7. Payment
Methods of Payment: Direct Account Payments, No Fuss
In this section of the review of Charles Stanley Direct, we look at how your investment income is paid out to you.
Payments from investment income can be made directly to your bank account. It can be done every one, three, six or 12 months from your ISA or Investment Account. Your payment arrangements can be set up on your dashboard.
As for the income generated on a SIPP account, this cannot be paid out.
You can also arrange to have fixed monthly payments made to you from your general investment account or ISA. If there is not a sufficient balance, no payout will be made. The minimum fixed amount that you can choose to have paid out is £50. When it comes to fixed payouts, it is possible to get payments from your SIPP.
If you have holdings and want to withdraw the funds, the amount that you are able to withdraw will only fully reflect once you reach your order settlement date set out on your contract note. The time for UK shares is usually two working days. For funds, the waiting period is three to four working days.
If you would like to withdraw money from your investments, then use the dashboard. The money can be paid out as follows: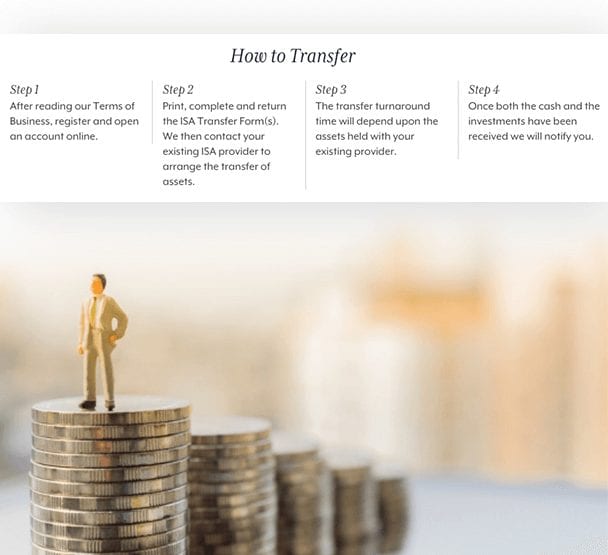 By cheque
To your designated bank account by BACS (two to three working days)
Via CHAPS (the same working day for requests received by noon on a business day) at a fee of £25
Go to Broker
Risk warning: Capital can be lost. Terms and conditions apply.
8. Offers
Additional Offers: Foundation Fundlist and Foundation Portfolio
The demo or educational tools are not on the company site but on the sister site. However, there are other tools for novices in the form of the Foundation Fundlist and Foundation Portfolios, as mentioned earlier in this Charles Stanley Direct brokerage review.
The Foundation Fundlist is a list of preferred funds across all major sectors as chosen by the Charles Stanley Collectives Research Team. It spans funds as well as investment trusts. It also includes passive funds as well as actively managed ones. It is reviewed often and draws on companies listed locally, investment trusts and other investment classes. A detailed technical analysis is done to see if it fits in with current best strategy investment outcomes.
The Foundation Portfolios draw on the Foundation Fundlist and comprise 60 to 70 high-value, quality, open-ended funds along with investment trusts. It also includes an array of transparent, cost-effective passive options. All in all, it represents a low-turnover, strategic compilation of top ideas for owning various asset classes in a balanced and intelligent way.
As for transfers:
Interspousal transfers are allowed as gifts.
You can also transfer shares and funds to your Charles Stanley Direct portfolio through the dashboard. The company will make the necessary arrangements with your broker.
Go to Broker
Risk warning: Capital can be lost. Terms and conditions apply.
9. Regulation
Regulation & Deposit Protection: Layers of Security
Safety is important for anyone reading this review of Charles Stanley Direct.
Deposits are guaranteed, barring a catastrophic event such as a holding bank or institution going insolvent. Other than that, these financial institutions do guarantee deposit refunds. In the event of insolvency, every effort will be made to go after fund recovery. The legal advice that this company has sought has indicated that if there is a disaster, recovered deposits will be paid out pro rata to all clients, so the loss is proportionately equal for everyone.
50,000 GBP
Dep. Protection
The company is an FCA-authorised firm. It is not a bank and acts on your behalf, so the money is not reinvested for company purposes, lent or invested in any other way. Your funds are held in trust for you at all times and ring-fenced from the company's own assets. This means that your money is safe even if a catastrophic event should befall the company itself.
In the event of a bank default, you are covered by the Prudential Regulation Authority and will be compensated up to £85,000.
On a practical note, any correspondence from the company will always cite your account number and can only come from its official address. To date, there have been no data breaches or successful phishing attacks. There is a process through which you can confirm the authenticity of an email.
In general:
Website security is constantly updated
Many internal and external layers of transactional and other security barriers are in place.
Go to Broker
Risk warning: Capital can be lost. Terms and conditions apply.
10. Awards
Awards: From Platform to Service
Charles Stanley Direct is no stranger to winning awards and accolades. The range of awards that the company has won covers the platform, service and help centre. Despite the mobile app needing some more development, the platform itself has garnered an award as recently as this year.
The various awards that the company has received underscore its commitment to service and it being a good proposition for beginners and moderately experienced investors. Notably missing from the awards are accolades for research. This is probably because the research provides what is great for a beginner but not necessarily helpful for a seasoned investor: core data, beginner broker views, upgrades and downgrades, as well as forecasts. Perhaps with the beginner market in mind, the research at times lacks scope and depth.
Charles Stanley Direct also compiles tailored research articles on market-related forthcoming events. Although educational in nature, the insights do not go as far as they could.
The notable awards that Charles Stanley Direct has won include the following:
Boring Money Best Buy 2017 Award for Online Investments
Platforum Winner 2016 for Best D2C Proposition for Service
Platforum Best Direct Platform Service 2015 and 2018
Direct Platforum Awards 2015 – Best for Buy and Hold Smaller Funds
Go to Broker
Risk warning: Capital can be lost. Terms and conditions apply.
Conclusion: A Value-for-Money Proposition and a Good Place to Start
As the awards attest, the service is good. Response times are swift and a range of options are in place to accommodate your needs, including payment method needs.
The platform is merit worthy. It rates highly as an intuitively designed platform, providing you with a smooth, function-forward user experience, and it seems that functionality is constantly being improved. The app is relatively new, having been launched in 2016, and while easy to use, it lacks functionality. This is not a company that sits on its laurels, so it's safe to assume that this will be remedied sooner rather than later.
Probably the best thing about this company is how competitively priced it is. You may want to consider switching to a platform with a flat fee structure once your investments reach £250,000. At the moment, the fees are such that you are in essence being charged a tiny commission for every transaction.
The free beginner tools are certainly helpful and keep you in the 'safe' zone, but the company would do well to roll out more extensive free demo tools. It is a great, cost-effective place to start, and it will be a while yet before you outgrow it and need more sophisticated mooring.
Creditand debit cards can be used for account funding.
Fully regulated by the FCA
Loyalty programm
Various savings plans are available.
Poor quality research
No trading via mobile app
No education material is provided
Test result
Broker

Go to Broker
Risk warning: Capital can be lost. Terms and conditions apply.