What is Ripple?
Ripple is currently the 3rd largest cryptocurrency in terms of market cap. It acts as both a digital payment network with a specialisation in financial transactions as a digital currency. It has been around since 2012 when it was created by Ripple Labs. Its cryptocurrency is called XRP and it plays a significant part in providing liquidity in the network. Ripple is mostly known for its payment network which allows parties to transfer money across the world for minimal fees no matter what different currencies are being used, fiat or crypto. The medium of the Ripple network is called the gateway, with a custom gateway being available to every party. This acts as the key link trust chain for both of the parties who are part of a given transaction.
Through this gateway, the transaction will be both sent and received depending on the given currency by utilising public addresses via the Ripple network. Any party or individual is able to become a member of the Ripple network and as a result gain access to their own gateway. XRP is able to bridge the different currencies together, with no issue existing even if it is a crypto and fiat mix. Therefore, the process of parties transferring different currencies to each other is seamless and a lot more cost-effective than traditional methods. There is no need for a proof of stake or proof of work protocol as the Ripple network uses a consensus protocol.
Top 3 Crypto Broker Comparison
of 18 Crypto Broker
eToro
of 18 Crypto Broker
GMO Trading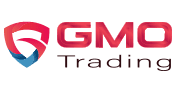 of 18 Crypto Broker
IQ Option

Pros of Ripple
Ripple has received a lot of traction for their cross-currency payment system. They have already signed partnerships with more than 100 banks and financial institutions across the world, including with banking giants such as BBVA and Standard Chartered Bank. This is because they make the entire payment process a lot more efficient and straightforward than the systems financial institutions have traditionally used. Cross border payments are a lot more cost-effective as they are looked after by the network itself, using XRP as a liquidity tool. There is much greater security available as it's on the blockchain, with those involved in the transactions being kept anonymous. There are a lot fewer costs associated with this network. This also means that you no longer have to wait for weekdays for transactions to process, with Ripple network transactions being processed in seconds usually. High volumes of transactions can be easily handled by the network also, which is ideal for large institutions.
Mostly, the Ripple network is tailored towards large companies, governments and banks as opposed to the everyday consumer. There is a massive amount of potential for Ripple going forward into the future, as they bridge the gap between the digital currency world with that of the traditional financial world. They have also been making profits for the past year, which is somewhat of a rarity for blockchain projects that are only in their infancy. It is obvious they have an offering which is valued and needed across the world.
Cons of Ripple
As mentioned, Ripple is more so aimed at large institutions and those who are dealing with large sums of money on a regular basis.
There are more efficient options for everyday consumers who are dealing with much smaller sums and transactions. Ripple is inherently private and not very decentralised as about 70% of the tokens are currently owned by the Ripple Labs team.
This means that they have a significant say over the future of the platform, XRP and everything to do with the Ripple network.
There are concerns that at some time, a significant amount of these tokens in the possession of the team will be sold off to crystallise profits and the market will be dumped with large amounts of XRP, this would lead to a significant oversupply and would see a lot of people's investments potentially wiped out. Currently, there are almost 100 billion XRP tokens in existence, with about 38 billion of these currently being in investment circulation. There was a lot of hype about Ripple towards the end of 2017, when the entire market seemed to not be able to do anything wrong. Now, things have cooled down and Ripple have to focus on the nitty gritty work day to day, rather than the flashy announcements that were abound in 2017. While it has a bright future when it comes to working with the traditional financial system, many in the crypto community do not like the centralised nature of it.
What is Ethereum?
Ethereum was first launched back in 2015 and it is a software platform that is decentralised and was a massive addition to the world of cryptocurrencies due to the two key systems it brought to the sector. It allows people to create distributed applications (DApps) and smart contracts, which never have any downtime, protect against fraud and there is no interference from 3rd parties. Ethereum is also a language for programming that's run on the blockchain, which enables developers to create and publish their DApps. There are many different ways in which Ethereum can be utilised. The token on which the Ethereum apps run on is called ether. It was in 2014 that they held a pre-sale for ether and it received a massive amount of support.
It effectively acts as a way in which you can move throughout the Ethereum platform and developers utilise it when creating and operating their DApps on the platform. Ether is used predominantly for being traded in the form of a digital currency, as well as having applications be operated. Both smart contracts and DApps have paved the way for countless new projects in the blockchain and cryptocurrency space. Smart contracts are effectively a superior form of escrow account which utilises distributed ledger technology in order to quickly set up legally binding agreement between two parties. When certain conditions of the contract have been met, then the funds or whatever asset is part of the smart contract will be released.
Pros of Ethereum
Ethereum is the second largest cryptocurrency in terms of market cap for a reason, it has many extremely valuable applications that are highly used and sought after in the sector. Similar to bitcoin, Ethereum is also a public blockchain network, so it is transparent and secure at the same time. The main application of Bitcoin however is operating as a peer-to-peer medium of exchange electronic cash system. This means that the focus of the Bitcoin in blockchain is on following the ownership of Bitcoin tokens whereas the blockchain for Ethereum is more focused on operating the programming code for any decentralised application.
Ether as a currency will always be needed as long as the Ethereum network is in operation, because it is needed in order to execute code on the network. The majority of blockchain projects these days are also based on Ethereum, which means that it has tremendous potential looking into the future. Smart contracts in themselves are a massive application that Ethereum has provided and this alone would have made it one of the most popular digital currencies in the world. There is also no limit on the supply of ether, so there is never going to be a shortage of tokens or the prices being driven up simply due to a lack of supply issue.
Cons of Ethereum
The main con associated with ether and Ethereum is that the ether digital currency is tied to how successful the Ethereum network is going into the future. If the network fails, then ether also fails. There are a few projects currently in the works by other parties that aim to replace the role Ethereum currently plays in the creation and publishing of DApps. If they can come to market and have similar or superior features, then this could see a decrease in the popularity of the network. The likes of NEM and Stellar are two examples of these types of projects. Like Bitcoin, there are significant issues regarding scalability with the Ethereum network that need to be addressed going forward.
The founder of Ethereum Vitalik Buterin has talked about these concerns at length and there has been a lot of work being put into finding a solution for it, with Raiden often being heralded as the ultimate solution to this issue. There have also been some bugs and issues discovered within smart contracts that have caused some concern. While the positives of smart contracts are clear for all to see, these contracts are still prone to human error. This could lead to disastrous consequences depending on the specific issue and if a contract does in fact go bad, there is no control point that can be reached to try and resolve this issue.
Ripple vs Ethereum – Are they competitors?
Ripple and Ethereum are very different in what they are looking to achieve. Ripple is mainly focused on being an electronic cash system for large groups such as governments, corporations and financial institutions. They want to cater for global transactions that allow for minimal costs and quick processing times, being better than the systems currently in place. Ethereum on the other hand is focused on providing a platform on which decentralised applications can be created and turned into their own projects. They also allow for smart contracts to be created, something which is certainly going to play a large role in the future. While there may be a battle in terms of market caps, both cryptocurrencies are so different from each other that they are really not competing with each other.
They both are operating in their own lanes and there is little to no crossover between them, except for both being on the list of potential cryptocurrencies which might one day bypass Bitcoin. Ripple certainly has a lot of momentum due to the significant partnerships it has already secured to date with banking giants. Ethereum is the basis for countless blockchain projects and doesn't appear to be going anywhere any time soon. These are both projects that are in it for the long haul and they have a basis in value that is justified, rather than simply relying on promise and future forecasting.
Conclusion:
Ripple VS Ethereum
While it is always good to compare those at the top of the cryptocurrency market there is little to no competition between Ripple and Ethereum. Both parties are on their own paths, trying to achieve completely different goals. Ripple is looking to bridge the gap between cryptocurrencies and the traditional financial system.
Ethereum is trying to take blockchain technology and cryptocurrencies into a more mainstream setting by providing the perfect ground upon which exciting projects can build their offerings. They are both well-positioned towards the top of the market cap rankings and it will be interesting to see if they can challenge Bitcoin for that top spot in the years to come.
If you are looking to use either of these cryptocurrencies or make an investment, make sure that you are using the best crypto brokers and crypto trading strategies as outlined in the crypto broker comparison guide. Therefore, you are giving yourself the best chance as possible to benefit from your investment.