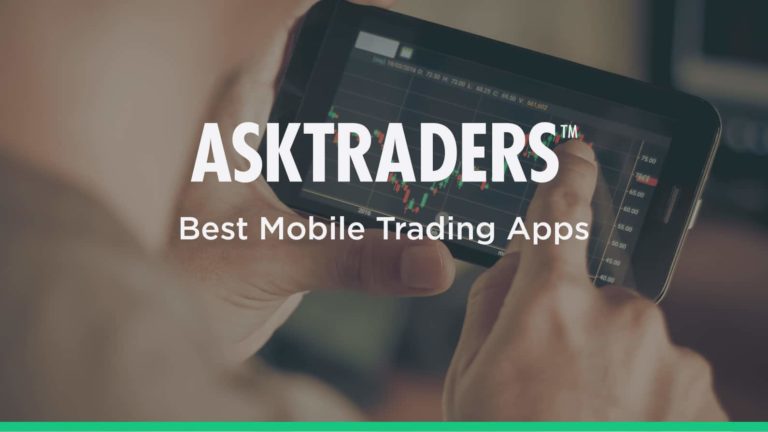 With the help of advancements in smartphone technology, the power of a fully-fledged desktop trading platform is now able to fit into the palm of your hands. Many of the best mobile trading apps on the market are packed full of advanced features including technical analysis tools, price alert notifications and more.
From stocks and forex to cryptocurrencies and commodities, these award-winning mobile trading apps make trading on-the-go a breeze.
Here are some of the best mobile trading apps:
Best Mobile Stock Trading Apps Comparison
Now, let's look at the best mobile stock trading apps compared to available features for traders.
| Mobile App | Price and Stock Updates | Advanced Analysis Tools | Customer Support | Supported Mobile Devices |
| --- | --- | --- | --- | --- |
| Acorns | Yes | No | No | IOS, Android |
| ForexTime | Yes | Yes | No | IOS, Android |
| thinkorswim | Yes | Yes | No | IOS, Android |
| ThinkTrader | Yes | Yes | Yes | iOS, Android, Windows |
| Interactive Brokers | Yes | No | No | iOS, Android, Windows |
| Robinhood | Yes | No | No | iOS, Android, Windows |
| Oanda fxTrade | Yes | No | Yes | IOS, Android |
Acorns Mobile Trading App: Investing Made Easy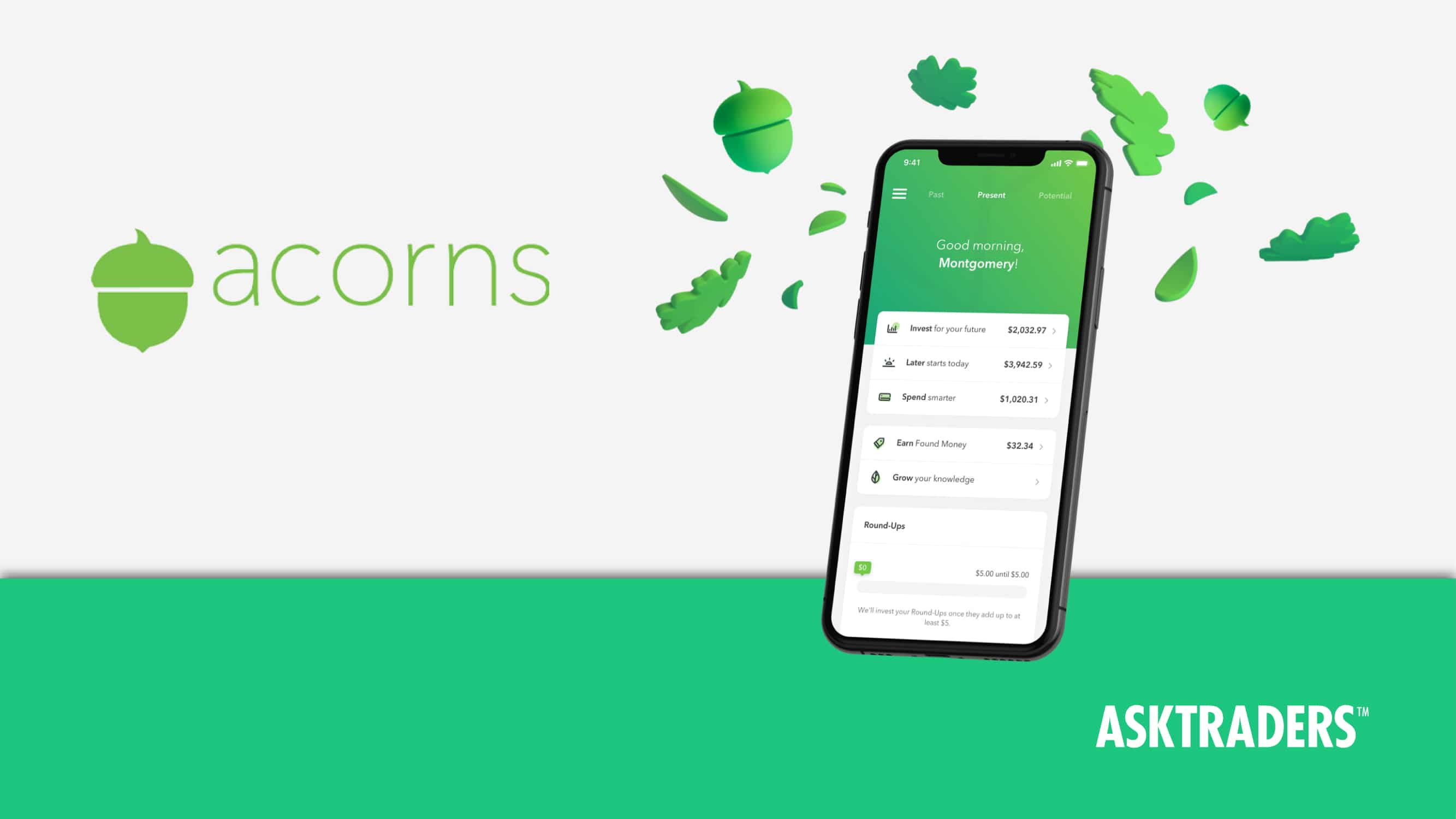 With a portfolio of ETFs from up to seven asset classes and an expense ratio average of 0.10%, Acorn's mobile platform has made the younger generation efficient in making investments with small amounts.
This app has gained the reputation of demystifying the complicated and most intimidating process of investment for newly turned traders. You can invest as little as $5 into recurring investments or one-time investments when you have more amount.
Features and Advantages
Found Money; a feature that allows you to shop smartly while using your debit card by saving and investing the spare change on your behalf.
Get necessary knowledge and the best money advice about forex trading.
Invest in diversified portfolios
Maximize returns as your dividends get reinvested automatically by the app's interface, according to the market shifts.
Get updates regarding prices and stocks and withdraw your profits anytime at nil charges.
Created by an economist and winner of the Nobel prize, the app is secured with 256-bit encryption.
ForexTime Mobile Trading App: Learn and Trade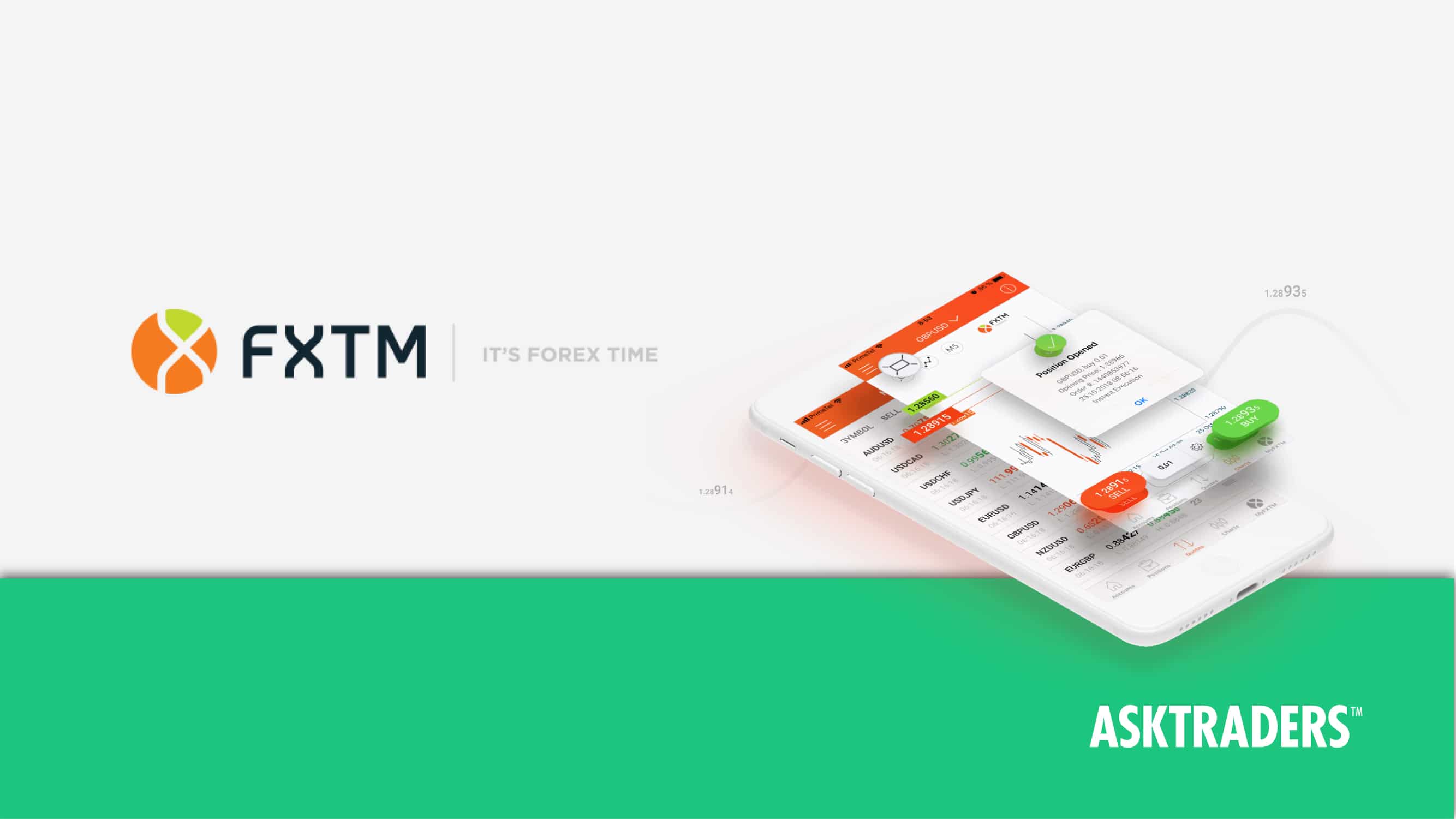 Another mobile trading app that has been making waves in the forex circuit is ForexTime. FXTM presents ForexTime, where all the investors can have access to all of their trading tools and analysis.
With this mobile trading app, you can open and close positions in seconds, access live currency rates, manage your trading accounts, and stay one step ahead of the markets on the go.
Features and Advantages
Can download trading platforms like MT4 from this app.
Demo account available for you to start trading.
Easy-to-use interface
Available in 'tutorial Mode' where you can get all the information regarding trading in foreign currencies, majors, exotics, minors and spot metals.
Ability to contact the customer support team from the app.
Currency converter calculators available
Records key events for the financial markets through the calendar.
Customizable news feeds.
Can register to attend economic events and educational seminars worldwide through the android app
Essentially, trading apps have to be convenient to use on the go as you might need to update your personal details, photo ID or verify your documents.
ForexTime provides all that and much more. You can get information on their new services and trading products, create personal portfolios and follow the trading strategies. Get minute by minute current news and market analysis made by their in-house analysts.
thinkorswim: Mobile Trading App With a Learning Center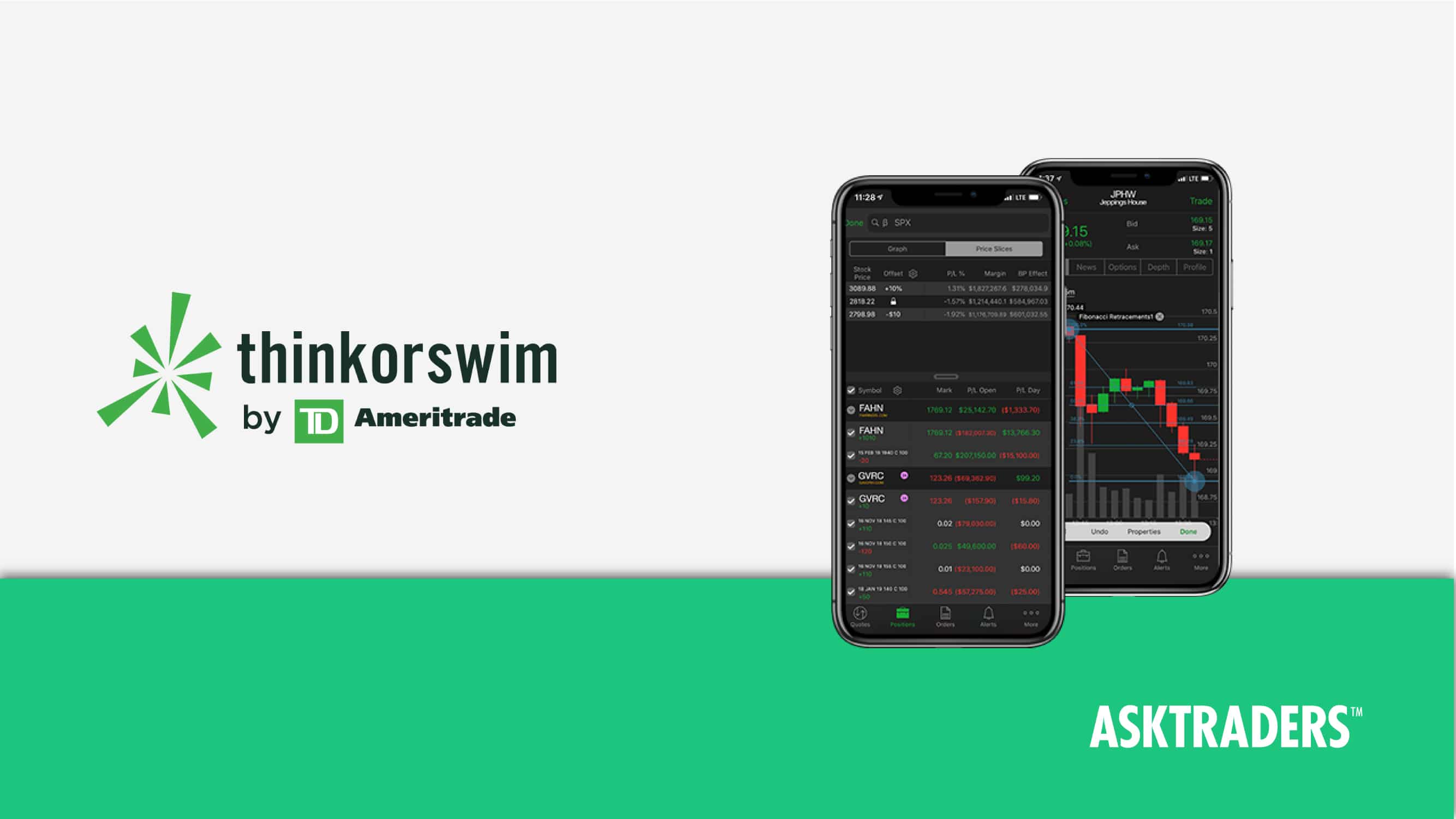 One of the popular apps for mobile trading, the thinkorswim trading desktop platform, started as an independent product but was bought by TD Ameritrade in 2009. Now, it is available to be downloaded on Apple and Android mobile devices.
Features and Advantages
Features available on the desktop can be found on the mobile app
Access to the Trade Architect platform from TD Ameritrade that is designed for amateur traders
Has educational resources comprising a learning center, instructional videos, and online courses
Can connect with other traders using chat rooms to share trading strategies and tips
PaperMoney; a virtual account that allows traders to test out strategies
Can finance their accounts and watch streaming news from their smartphones.
Free access to features like stock scanners, data streaming, technical studies, and research reports. (These features are available as premium features in other platforms)
Essentially, thinkorswim mobile trading app gives a tough competition to other players in the market even if it is priced higher than others.
ThinkTrader: Versatile Mobile Trading App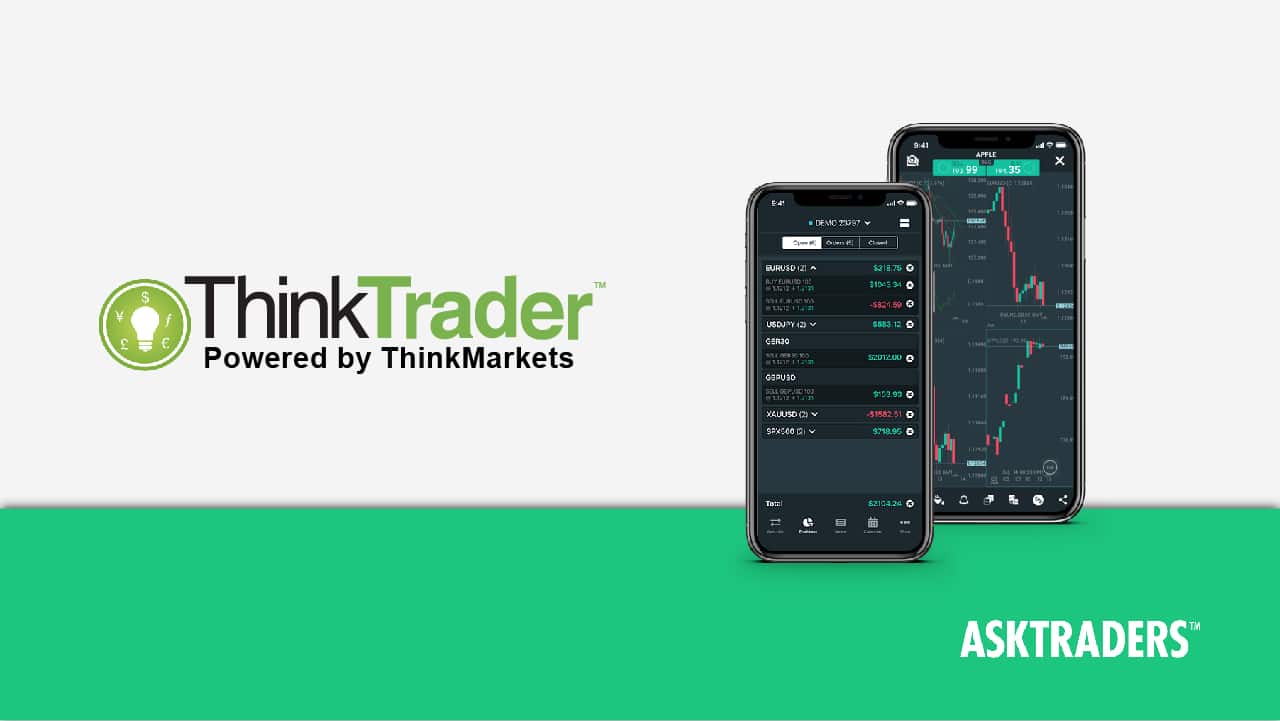 ThinkTrader (formerly known as Trade Interceptor), is among the best trading apps for mobile devices that provide users with advanced software that will make it easier for you to track the stocks and best currencies to make your investment.
Earlier, this platform was limited to desktops alone. Still, it has only become more versatile and more comfortable to trade on the app even as it has been adapted to mobile devices. Let us take a look at the benefits of using this mobile stock trading app.
Features and Advantages
Provides drawing tools and 160 intelligence indicators along with 14 different advanced chart types.
You can alternate between quad-screen and split-screen modes as per your convenience and requirement on mobile devices, letting you keep your eyes on several markets simultaneously.
Offers analysis tools and advanced forex trading.
The app interface has a smooth touch-enabled functionality that works well for trade management.
Technical analysis toolkit and trading using touch-chart functionality can be accessed using a single-login
Get quotes for indices, FX, precious metals and commodities and stream them in real-time.
Intelligent trading tools like a trading simulator and trading intelligence reports are available on the app that you can use in strategy backtesting and estimate the profit factor.
Alerts on professional news, prices and indicator values that are synced through all your devices.
Multilingual customer service access and risk management tool TrendRisk Scanner are the added advantages of this app.
Supports cloud-based alerts, which means you will receive notifications even when app isn't running
In-app deposits and withdrawals available once account is approved
One-click order option
Interactive Brokers Mobile App: Stable and Secure
Interactive Brokers presents IBKR Mobile application, a one-stop solution for investors, giving access to stocks, futures, options, forex, and futures options. Traders can get electronic access to various global market destinations.
Interactive Brokers ranks high among the best mobile trading applications around the world in our forex broker comparison guide. Wherever you are, you can stream real-time data and charts and monitor your trading activity.
Features and Advantages
SmartRouting technology allows you to search for the best cost available when you order.
Order as a whole or in parts- is dynamically routed and re-routed for optimal execution
Manage your portfolio data and account balances from your mobile itself.
Market scanners tools give you updates on the prices in real-time.
Use your order ticket instantaneously or transmit orders when you are on the move.
You will be notified by email about any updates and new market briefs from IB.
IBKR from Interactive Brokers holds the reputation for being the best mobile trading app around as it has the most secure interface system. If you have any queries or need information beyond what's available on the mobile platform, you can connect with the technical and customer service team instantly.
Alternatively, you can read up our detailed review on Interactive Brokers trading platform.
Robinhood Mobile Trading app: Trustworthy and Innovative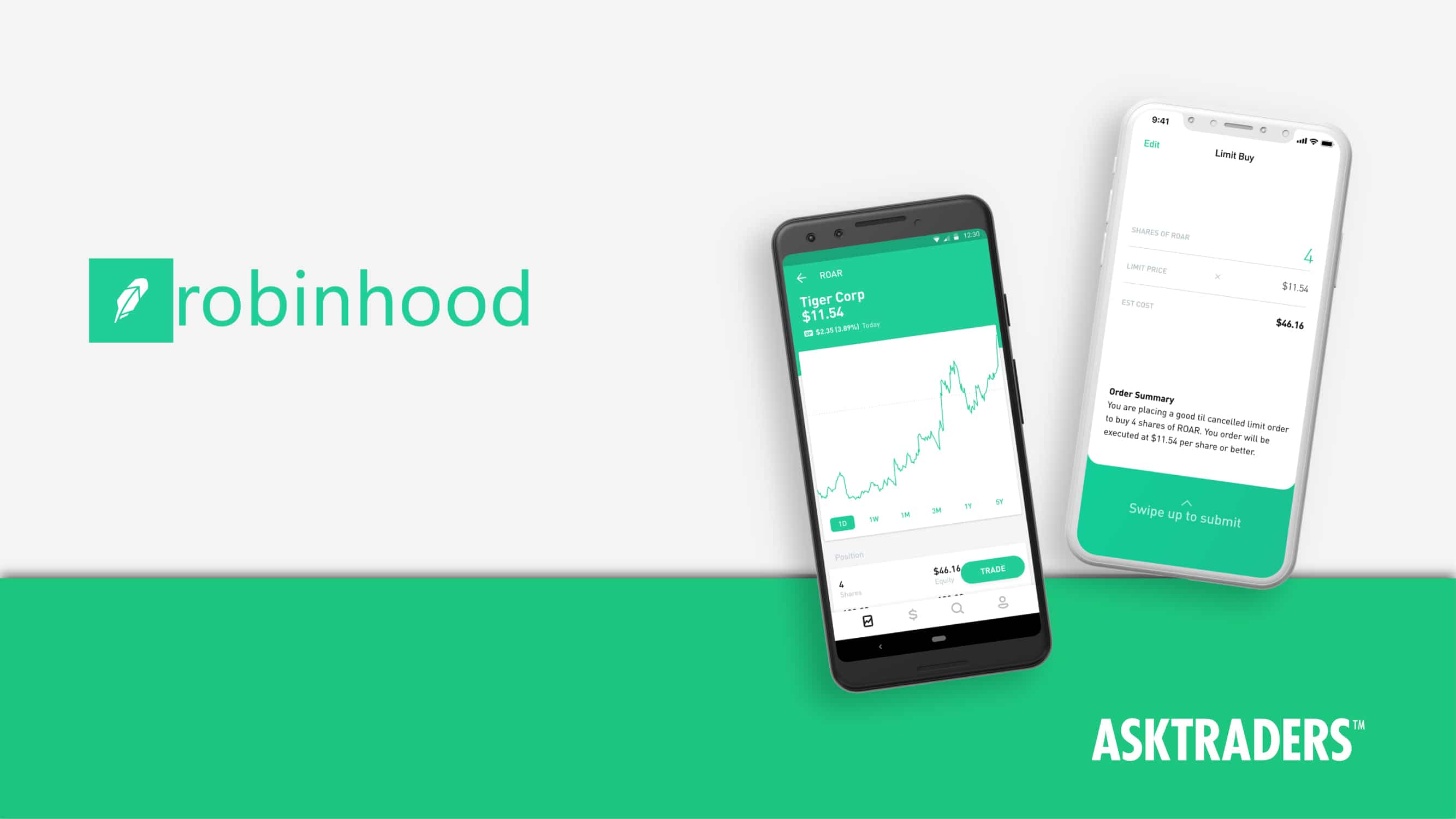 Touted as the best mobile trading app, Robinhood started as a mobile app for Apple devices that allowed its customers to trade stocks and exchange-traded funds (ETFs) without paying a commission.
It is now available as a mobile platform even for Android devices offering democratized trading. It is also available in another version as the Robinhood Gold app, using which you can invest in more companies and increase your buying power.
Features and Advantages
Simple and secure interface that protects your assets and your personal data.
Innovative and approachable design received the prestigious Material Design Award.
The app is integrated with popular banks like Chase, Wells Fargo, and Bank of America
No mandatory account minimum, and you can start trading within minutes and sell and buy stocks, options or ETFs.
There is no 3-day wait period when you are using Robinhood Instant Deposits.
When you sign up and refer the app to a friend, you'll both be eligible to receive a free stock worth $500 from Apple, Ford or Sprint.
All your investment is commission-free and easily accessible in the mobile trading app
Hosts intelligently designed charts.
Can customise the news feed on price changes, earnings, market data for stocks, options, digital assets, and dividends in real time.
Oanda fxTrade Trading App: Fast and Reliable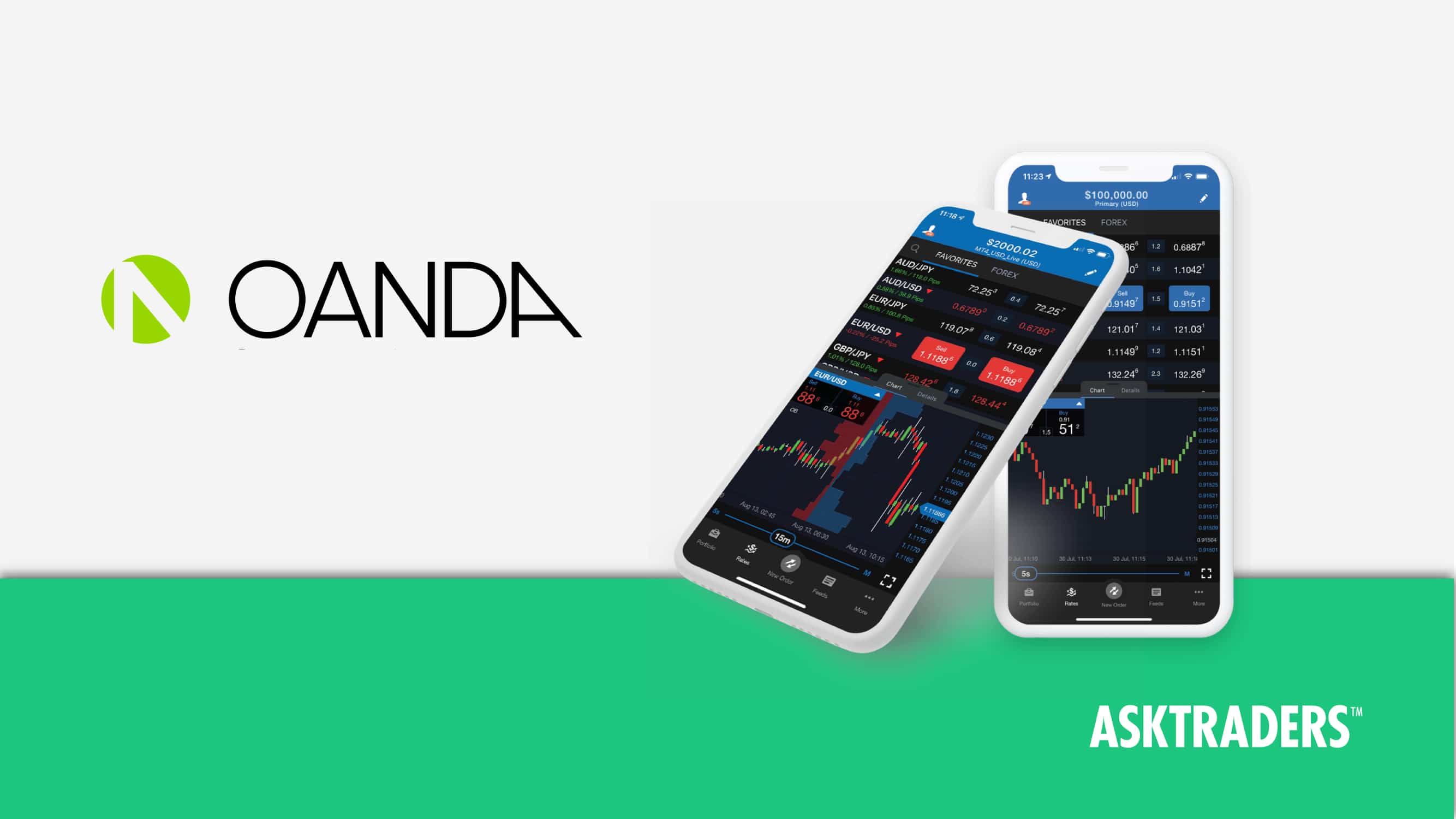 OANDA trading platform offers Oanda fxTrade. It is an award-winning mobile trading app that provides the investors with tools that can revolutionize the trading process.
Global trading in foreign exchange can become smoother with Oanda fxTrade application with its fast and reliable trade execution. You can place orders directly on the chart. Place, view, and close trades and orders, including stop and limit orders, directly from Advanced Charts With Oanda fxTrade, you can manage your risk exposure, monitor account profitability and trade opportunities as you buy, sell, and edit orders on the go.
Features and Advantages
Access to CFDs for international markets, bonds, precious metals, currency pairs, commodities, and indices, in addition to as many as 120 instruments.
Mobile charts trading gives you single view access to almost 9 editable charts, 50 technical and eleven drawing tools and 32 overlay indicators.
Multilingual customer support
Access the notifications on order expiry, global economic events, live prices to trade exotic instruments with no added commission fee, minimum trade size or minimum deposit.
Enjoy zero desk intervention with a simple interface and advanced algorithmic software which enables the investors to access tight spreads and trade lot sizes with multiple sub-accounts.
Customize the chart sizes as per your requirement and trading style and set up the profitability and risk levels
What Are The Benefits of Trading Apps?
In today's fast-paced world, Forex trading has become a part of everyday business. Forex trading is larger than any other financial markets. Here, financial institutions and large international banks can trade foreign exchange in a decentralized environment.
According to the Bank of International Settlements, this global trade is estimated to generate £3.9 billion on an average day. Forex trading improves international trade as companies of one country need to complete their transactions in the currency of the countries with which they have trade relations.
Forex trading converts international currencies- for example, dollars are exchanged for euros easily and quickly.
Many firms and individual investors are entering the forex trading markets as it has proven to be a profitable investment opportunity. Though significant experience is required to make lucrative profits in forex trading, it is not difficult for a novice to start trading.
With the advent of forex trading software, automation has become a common practice. Mobile trading is one of the easiest ways to trade currencies and the best mobile trading app is one that can be used to both trade in Forex, plus provide you with useful information regarding the world of trading.
Trading tools like heat maps and daily currency correlations are available on many apps.
How to Choose a Mobile Trading App?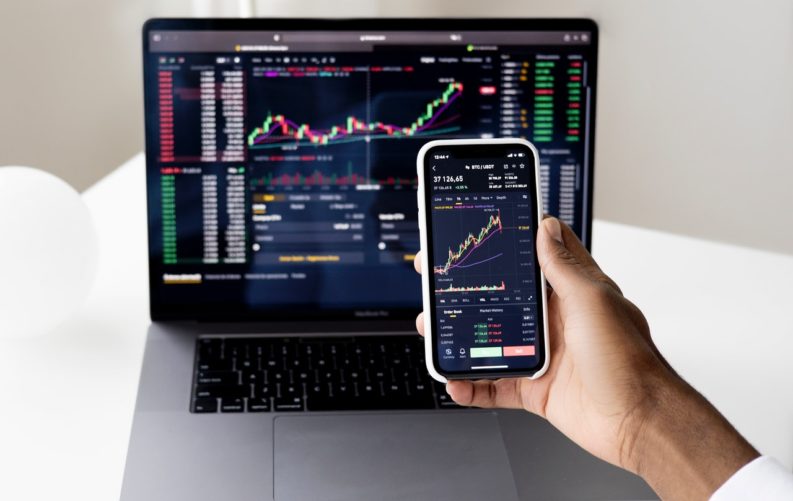 Your choice of the best mobile trading app will depend on several factors. This includes your personal preference, the type of broker platform you use, the type of mobile device you own, and whether you want a free app or a paid app with extended functionality.
While most of the apps are 100% free, paid apps come with more exciting options and advanced functions.
The most important thing is to ensure that the app allows you to use your current trading account and connect to your broker's trading platform. You do not need to create a new trading account for your mobile device.
How Much Money Do You Need to Get Started
The amount of money you need to get started in using a mobile stock trading app is basically zero. Most of the mobile app trading is free. However, some of the mobile apps require some payments should you require an extended functionality.
Additionally, the amount of money you need to begin trading depends on the type of asset you want to buy. You need to remember only to use the money you can afford to lose while trading, as this type of investment involves risks of losing.
Conclusion: The Most User-Friendly And Trade-Friendly Mobile Trading Apps
Forex trading requires a degree of preparation from the investors' end, which is why a well-rounded trading application is required. Most Forex brokers offer applications on their websites, but if you use a smartphone or a tablet to trade on the go, you need the best apps for mobile.
Not all trading apps are efficient and provide all the features.
In our search for the most comprehensive mobile trading platforms, we have come across these great apps. Pick one of these trading platforms that offer spectacular features like incorporated economic calendars that are handy while trading your stocks or when you need to study the market trends.
Acorns
ForexTime
thinkorswim
ThinkTrader
Interactive Brokers
Robinhood
Oanda fxTrade
Once you have chosen an app, you can use a step-by-step approach when you start as an investor. The official websites of these apps and Youtube offer hundreds of videos explaining their functionality and usage.
Further Reading