Big US tech giants always catch the headlines, and the rise of artificial intelligence has resulted in a similar theme. However, one stock that has emerged as a potential front-runner in the industry is Advanced Micro Devices (AMD), a California-based semiconductor company.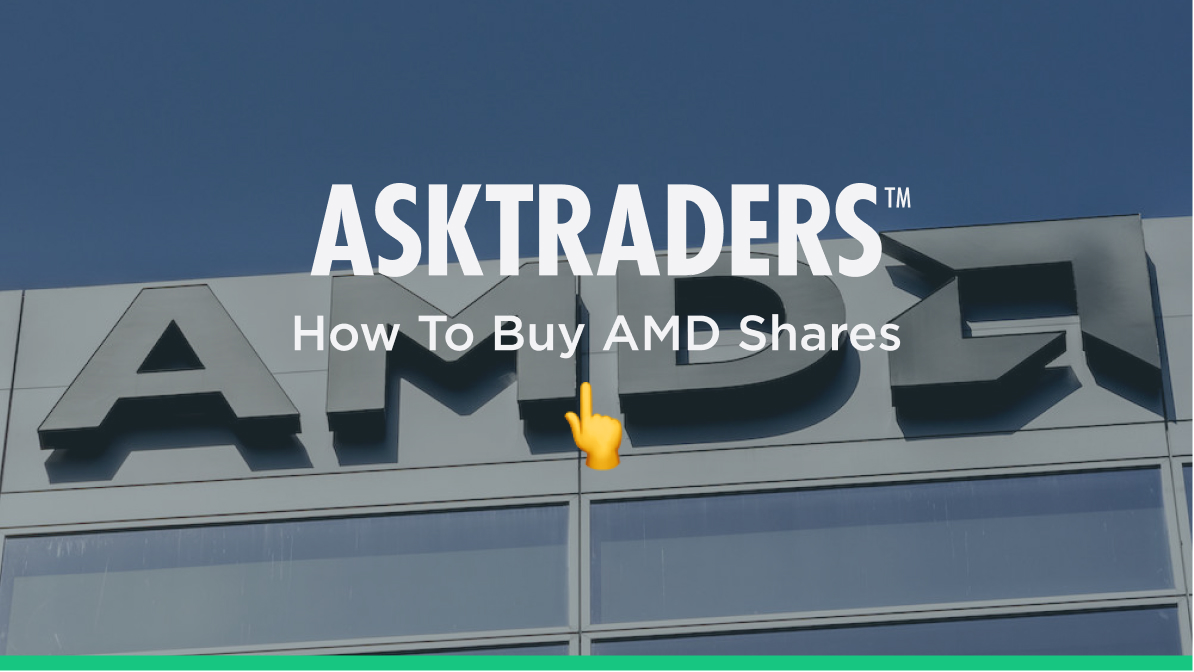 The firm is small enough to be able to adapt to recent sector-wide issues affecting the computer semiconductor sector but more than large enough for online brokers to provide markets in it. The firm's prospects and the fact that some brokers are currently offering commission-free trading in AMD shares mean, for many, now is the time to buy.
AMD Overview
In tech terms, AMD has been around for a long time. The firm first listed on the NYSE in 1979, but as the Nasdaq exchange grew to become the natural home of tech stocks, AMD, in 2015, switched from one exchange to the other. The stock-split adjusted price at the time of the initial IPO was $0.59, and those looking to buy AMD shares will now have to stump up significantly more. If you'd bought AMD back in 1979, you'd now be sitting on a substantial return.
AMD is a 'techies' tech stock. Unlike firms such as Apple, its success is not based on the appearance of its products and a lot of clients may not even be aware they are using AMD products in their everyday on-screen experience.
AMD's origins date back to the late 1960s when Jerry Sanders and a group of his workmates from Fairchild Semiconductor set up their own company. In 1969, it released its first product and has been building its market share ever since. According to one publication, AMD currently accounts for approximately 17% of the server market.
AMD uses the Fabless business model, which helped it become a winner shortly after the pandemic. Its outsourced approach has proved reasonably reliable, and a corresponding uptick in demand caused by COVID-19 lockdowns and more people working from home resulted in the company being able to expand its profit margins.
AMD Shares: The Basics
Advanced Micro Devices Inc (AMD) is a California-based US multinational manufacturer of computer processors, motherboard chipsets, processors, and related technologies. It provides the integral elements of servers, PCs, and mobile phones and is listed on the Nasdaq exchange under ticker AMD. AI is another key industry that has helped to fuel the company's recent growth. It has a market cap of more than $100bn.
The company's staggering share price rise has borne the characteristics of many tech stocks, with there being as many hair-raising price slides as barnstorming bull runs.
When the millennium stock bubble burst in 2000, the AMD valuation plunged 37% in the space of one month. As recently as September 2020, the AMD share price crashed 16.2% in less than 48 hours. Those able to ride out the bumps have generally been rewarded. AMD rallied not long after its fall during the pandemic period, while the AI surge provided another boost.
From a fundamental analysis perspective, there are reasons to believe the firm's business operations could result in its share price continuing higher, although it's important to note that many investors question the company's recent rise.
Not too long ago, Mark Tepper, president of Strategic Wealth Partners, tipped the more agile AMD to work around some of the supply-chain issues that had impacted the chip sector, stating:
"When you look at AMD versus Intel, AMD has got better innovation, better performance, better price point and they've probably got like a two- to three-year competitive lead on Intel." Source: CNBC
More recently, AMD shares were given a boost by comments from Microsoft's chief technology officer, Kevin Scott, who pointed to the company's work in AI. He said at a recent conference:
"They're making increasingly compelling GPU offerings that I think are going to become more and more important to the marketplace in the coming years." Source: CNBC
Steps to Buy AMD Shares
Online brokers have revolutionised the investment industry. Their user-friendly platforms are designed to make it easy for beginners to set up accounts and trade. There are some common-sense ground rules, which even experienced traders abide by as these help cut back on certain kinds of risks. Whether you want to sell or buy AMD shares, the step-by-step process of getting into the market has never been easier.
1. Choose a Broker
The first task is choosing a broker. The fact that there are so many good brokers available to choose from is both a hindrance and a help. This shortlist of AskTraders-reviewed trusted brokers is a good place to start as all of the candidates are regulated by at least one Tier-1 authority.
If you're considering a broker that is not on this list, then it's essential you check its regulatory status. Market risk, the chance that the price goes against you, is one thing, but given the number of scammers in the market, make sure your chosen broker is regulated by one of the below.
The Financial Conduct Authority (FCA)
The Australian Securities and Investments Commission (ASIC)
The US Securities and Exchange Commission (SEC)
Cyprus Securities and Exchange Commission (CySec)
You don't have to sign up with a US broker to trade US shares. If you want to buy AMD shares from the UK, you can choose a UK-based broker, fund your account using GBP, and leave the broker to sort out the behind-the-scenes processes that give you access to the Nasdaq.
If you're not yet certain that you want to invest in AMD shares, another option is to try out a free demo account. These simulation accounts take live market feeds and replicate the trading experience but use virtual funds. They're a risk-free way of practising trading and trying out the different brokers, which will all have areas on their homepage where you can set one up.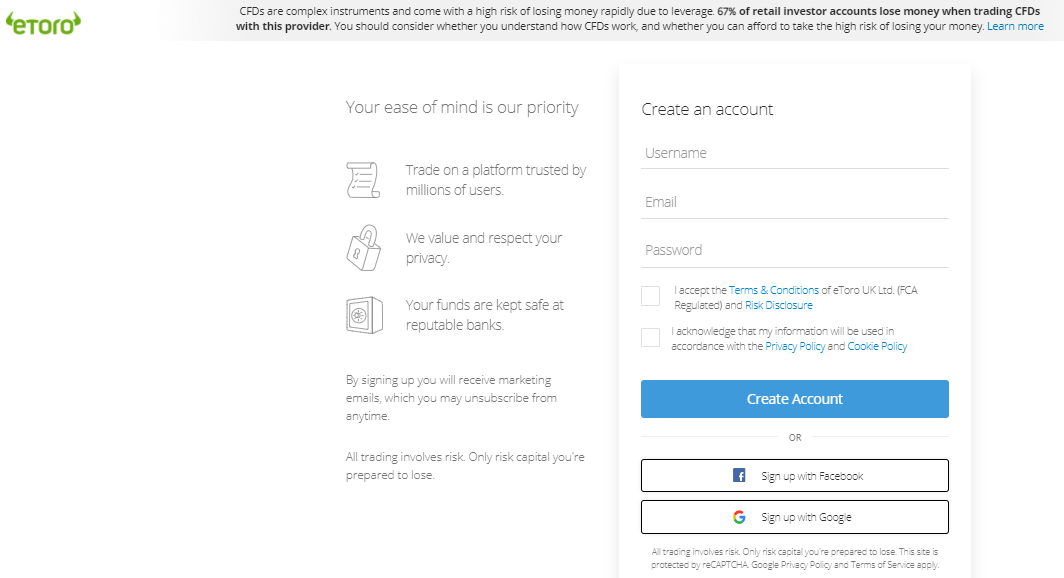 2. Open & Fund an Account
Opening a live trading account requires more personal information to be shared to ensure only you have control of your funds. The process still takes only a matter of minutes to work through. It's all done online, and you can sign up for an account using a desktop device or via a handheld device.
There are a variety of ways to pay funds into your new brokerage account. These include bank transfers and debit or credit cards, but if you're in a hurry to buy AMD shares, it's worth noting the T&Cs, as some payments are credited instantly, while some transfers can take up to 24 hours to process.
Searching for the Perfect Broker?
Discover our top-recommended brokers for trading stocks, CFDs, forex, cryptos, and beyond. Dive in and test their capabilities with complimentary demo accounts.
3. Open an order ticket and set your position size
With your account set up and funds sitting in it, it's time to visit the trading area of the site and locate the market in AMD shares. Once there, you'll find news and research on AMD so that you can run last-minute checks. The live price chart will help you get a feel for current market conditions. Sites such as eToro, which supports social trading will have a feed of the latest comments from other traders, so you can draw on insight from those who already have skin in the game.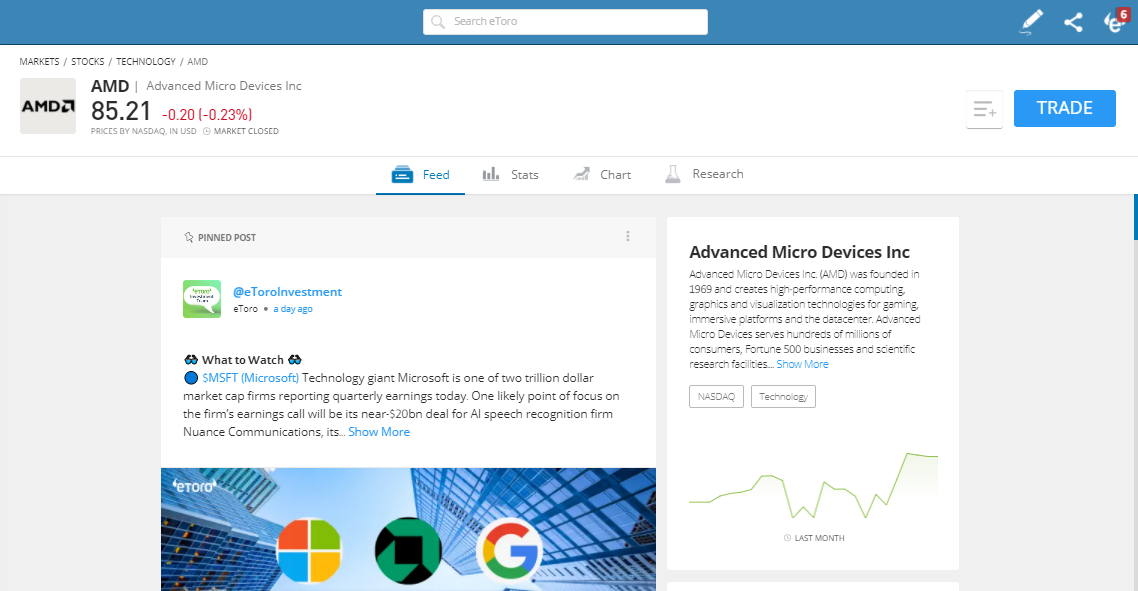 The trading interface has data fields where you input the amount of shares or cash you want to trade. There are also buttons to allow you to confirm the direction of your trade, depending on whether you want to buy or sell AMD stock. The basic principles of trading really are that simple.
4. Set your stops and limits
Some more sophisticated features of the trading process include Stop Loss and Take Profit orders. These are instructions built into the system to close out some or all of your AMD position if the price reaches a certain level. The platform will implement your trading instruction automatically, which means managing the risk associated with price moves doesn't involve you watching the market 24/5.
If you've decided to go long AMD shares and are following a buy-and-hold strategy, then you might want to consider managing risk in other ways. Trimming your order size to a low level can take the emotion out of trading and allow you to not trade with 'stops'. That way, if the market suffers a flash crash, you won't get kicked out of a position at a loss to see the price only return to pre-flash levels. AMD is a volatile stock, so heeding the advice to only trade an amount of funds you can afford to lose completely is a good idea.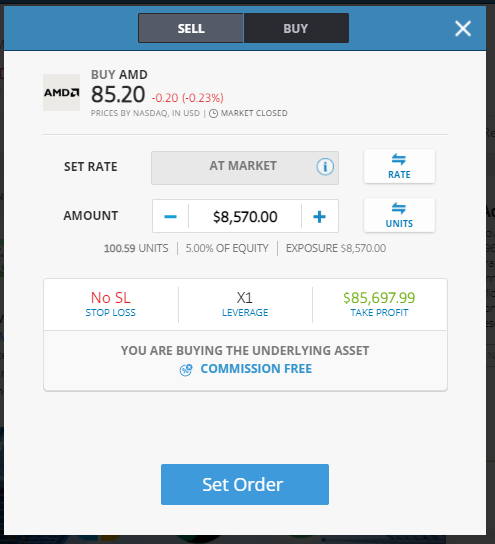 5. Select & Buy AMD Shares
Once you've input all the required information, all it takes to buy AMD shares is a click on your mouse or a tap of the screen.
After executing the trade, it's worth following two common-sense tips from experienced traders:
Check you are buying the shares outright and not in Contracts for Difference (CFD) form. CFDs are a great instrument and offer great flexibility. They're particularly popular with traders running short-term strategies. But if you're looking to buy AMD shares and hold them for more than a couple of weeks, then it will likely be more cost-effective to buy AMD shares outright. This article explores that subject in greater detail.
Check your trades. Simple errors, such as inputting the wrong amount of shares to buy, are best corrected before the market price moves too far.
Fees When Buying AMD Shares
The good news is that the boom in online trading and the influx of new brokers has resulted in fierce competition between brokers, which has driven down trading costs.
The chart below details trade execution costs at trusted brokers. Brokers make most of their money on the difference between the buy and sell prices – the bid-offer spread is a key number to look for. Separate 'commissions' have been largely done away with, but inactivity fees and financing charges, which are outlined in the T&Cs, are also worth factoring in.
| | eToro | Plus 500 | Markets.com | AvaTrade | IG |
| --- | --- | --- | --- | --- | --- |
| Live Account Fee | No charge | No charge | No charge | No charge | No charge |
| Demo Account Fee | No charge | No charge | No charge | No charge | No charge |
| Bid Offer Spread – AMD shares | 9c | 44c | 20c | 12c | 2c |
| Cash Deposit Fee | No charge | No charge | No charge | No charge | No charge |
| Cash Withdrawal Fee | Yes – $5 per transaction | No charge | No charge | No charge | No charge |
| Inactivity Fee | Yes – $10 per month after 12 months inactivity | Yes – $10 per month after 3 months inactivity | Yes – $10 per month after 3 months inactivity | Yes – $50 per quarter after 3 months inactivity | Yes – £12 per month after 24 months inactivity |
| FX Conversion Fee | Offers accounts in USD, only | Offers accounts in USD, GBP and EUR | Offers accounts in 14 base currencies incl. USD, GBP, EUR | Offers accounts in USD, GBP, EUR, CHF | Offers accounts in 6 base currencies, including USD, GBP and EUR |
| Minimum Deposit | $200 (or equivalent) | $100 (or equivalent) | $250 (or equivalent) | $100 (or equivalent) | $250 (or equivalent) |
If you're trading in any size, then it's worth remembering that finding a good fit broker can be more important than signing up with the cheapest. If your broker releases a piece of research that helps you protect your P&L, then that is likely to outweigh any marginal differences in costs.
Final Thoughts
The beauty of the AMD situation is that AMD shares provide strong exposure to the rapidly growing artificial intelligence sector. However, it's important to be aware and consider that many analysts and investors believe the stock is overvalued. The firm has an impressive history, but more crucially, external and internal factors have recently aligned to generate a range of 'buy' signals.
Growth forecasts are skyrocketing, and it's doing a good job of capitalising on the AI boom. In general, the incumbent market leader in the chip space, Intel Inc., has been struggling and could well see more market share pass to the smaller and more dynamic AMD.