What is forex trading?
Currencies need to be exchanged so that businesses and people can trade with those in other countries. Imagine you are on holiday in Egypt, for example, and want to buy presents to bring home. Your sterling (GBP) won't be accepted as it's not legal tender, so you need to exchange it for Egyptian pounds (EGP).
The foreign exchange (forex) is the "location" where currency rates are traded. It's the need to exchange currencies that contributes to making the forex market the largest and most liquid financial market in the world. The value of the forex market makes other markets, including the stock market, look tiny in comparison.
The fundamental principles of learning how to forex trade are based on the fact that currencies go up and down in value as a result of major, and sometimes minor but nonetheless significant, world events. Usually, forex traders scrutinise movements in the value of mainstream currency pairs, including, for instance, the British pound versus the American dollar (GBP/USD) and the pound versus the euro (GBP/EUR). They also monitor international news events and changes to government policies, among other things, as a way of staying informed about important changes that are, or may soon be, happening.
All of these sorts of events may influence the movement of currency values, and experienced investors quickly learn to anticipate shifts in response to specific developments. No trading strategies are foolproof, however, and a trader's ability to adapt to volatile situations quickly is definitely a bonus.
Top 3 Forex Broker Comparison
of 29 Forex Broker
Pepperstone
Currency pairs
70 Currencies
of 29 Forex Broker
GMO Trading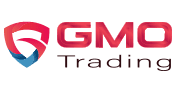 Currency pairs
60 Currencies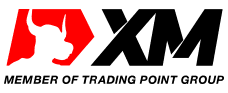 Currency pairs
55 Currencies
What are the most common currencies to trade?
Currency exchange has a long history and has taken many different forms, with the more complex international monetary system coming into being in 1867. There have been four main periods in the history of forex:
Gold standard
Gold exchange standard
Bretton Woods system
Jamaican system
You can easily find more information about these systems online. The continuing and rapid development of technologies and, in particular, the expansion of digital currencies (cryptocurrencies) is widely expected to lead to further changes in the system soon.
The world's major financial centres are London, Frankfurt, Hong Kong, New York, Paris, Singapore, Sydney, Tokyo and Zurich. Among the major currencies are sterling, US dollars and euros, and there are seven currency pairs that are traded most frequently in the forex markets. More than 30% of all trading is done with EUR/USD. The other major currencies include the Swiss franc, the Japanese yen plus Canadian, New Zealand and Australian dollars.
When you first begin to trade currency pairs, it's wise to trade with the major currencies, unless you happen to be familiar with particular minor or cross ones that don't include USD, such as EUR/GBP or some of the "exotic" variety – for instance, those from developing countries. It's important to be aware, however, that this last category is more volatile, having abnormal price movements, and trades are likely to cost more as a result.
Cryptocurrencies – an alternative way to trade
In additional to traditional currencies, new "currencies" have evolved and are also traded by some investors. Known as cryptocurrencies, these digital currencies use complex mathematical formulae to effect transactions. Unlike British pounds, for instance, a cryptocurrency such as bitcoin is not issued or backed by a government or other authority. Instead, bitcoin is decentralised and reliant on technology (the blockchain) to function. Blockchain is a permanent record of transactions and a verification process that enables bitcoin and other cryptocurrencies to store value.
As cryptocurrencies are largely uninfluenced by monetary policy, many investors consider them to be more similar to commodities than traditional currency. Their value is not tied to a specific economy and they are not unduly influenced by changes to interest rates or increases in monetary supplies. However, cryptocurrencies are accepted as a form of payment in a number of places.
Among the most popular cryptocurrencies are:
Bitcoin
Ripple
Ethereum
Litecoin
Stellar
To start trading cryptocurrency, you need to choose a cryptocurrency "wallet" and an exchange on which to trade. The wallet is the place where you store encrypted passwords that represent your coins. In fact, it's a little like how you store money in your bank account. A cryptocurrency exchange is like a stock exchange, where you can trade cryptocurrency for other cryptocurrencies and traditional currencies such as the British pound.
What are the most common mistakes that new traders make?
Not every forex guide will tell you about the mistakes that you are most likely to make as a new trader. Even if you have some experience of investing in the currency markets, you may not be aware that some forex trading strategies will almost inevitably lead to a loss of capital, certainly in the longer term.
The practice of averaging down can appear to be a cunning investment strategy, but it can also result in disaster. This happens when you buy units at an advantageous price and then buy more as the price continues to fall. The notion is that you are reducing the average amount per unit you have paid. In forex markets, however, essentially you are holding a losing position, sacrificing your valuable time and money, which are better spent elsewhere.
Pre-positioning your trades before an expected news announcement is made can also cause difficulties, as the markets may react in unpredictable ways, which can jeopardise rather than enhance your success.
Another problem with news hits is reacting too quickly when something makes the headlines. Markets tend to be volatile in the wake of major events, and a knee-jerk reaction is not the answer. Your best strategy is to wait until the markets settle and trends are clearer.
Also, new investors may lose out if they increase their risk exposure beyond 1% of available capital or have unrealistic expectations, especially when still learning how to forex trade.
How to make the most of your demo account
When you're browsing online for the best forex brokers, one of the factors that you'll want to consider is the demo account – how long will you get to practice, and how much of a virtual fund will you have to manage in advance of beginning serious real-life trading?
Any quality broker comparison will tell you something about each company's demo account and how it operates. "Practice makes perfect" is a good recommendation when it comes to assessing these accounts – after all, you're getting the opportunity to play the markets "for real" except with virtual funds, so your level of personal risk is zero. At the same time, you have the opportunity to get used to how a particular trading platform works and learn how to trade.
It's worth remembering that experienced traders also use demo accounts to test forex trading strategies. For instance, they can be used to test the knowledge of Expert Advisors (EAs) or to help an investor switch from day to night trading. Demo accounts are also ideal for a trial of new tools, stop loss levels or new lot sizes. Forex traders can monitor the performance of alternative currency pairs to those they usually trade or check out indices and commodities in different markets. The best way to make good use of a demo account is to treat it exactly as you would a real one, trading as if your own money was actually at stake.
All about trading platforms
A trading platform is the software used by investors and traders. It allows you to open, close and manage your trades. Some brokers offer access to platforms free of charge to their clients or at a discounted rate. In most cases, your broker will be able to offer more than one platform as often you will have a choice between those that are designed in-house and owned by the broker and one of the third-party platforms, such as MetaTrader 4 (MT4).
When deciding between trading platforms, investors normally consider the level of fees payable and the features that come with their broker's proposed package. If you are a day trader, for example, then you may want to consult charts to help with your decision-making, while traders planning to trade options may want tools that will help them to visualise forex trading strategies for options. It makes sense to consider the platform's features as well as the broker's fees for using it, if applicable, before making a final decision. This is where practicing with a demo account will help – you can take time to explore a new platform properly and assess any specific benefits or shortcomings.
MT4 is the most popular platform for many foreign exchange (forex) market participants. It is a trading platform that can be supplied by many different brokers. Using MQL scripting language, MT4 provides a straightforward and effective platform for traders keen to automate trading in currencies.
Autotrading – what it is and how it works
If you have been interested in forex trading for some time, then you may have come across references to autotrading in connection with some of the popular trading platforms, such as MT4. Autotrading is a method of trading that allows you to stay at a remove from emotional involvement in the markets. Sometimes, it's just too easy to pursue a strategy that isn't working and is causing heavy losses because you have convinced yourself that it will work. With autotrading, you can buy and sell orders placed automatically from an underlying program or system. Once a given set of criteria is met, the buy or sell orders are sent out to be executed automatically, without your further involvement.
The software systems used in autotrading are highly advanced, using complex programs that can be managed by traders directly. In this way, you can customise your trading strategy to meet your personal requirements. As well as being used in forex trading, autotrading systems can access other markets, including stocks, options and futures.
Institutional investors sometimes use complex algorithms based on criteria determined according to a portfolio's objective. Technical day traders often use autotrading to make investments that are based on technical market signals. Many choose to automate their investing via grid trading strategies, which can be useful for investing into a trend. These strategies allow automated investing triggered by incremental price moves in a specified direction.
Conclusion:
Conclusion – is forex trading right for you?
Forex trading remains a popular way to invest, and the major currency pairs are an obvious place to start. Demo accounts give you an opportunity to practice before trading for real, and used properly they can help new investors learn quickly, providing hands-on experience in a real-life environment, albeit with virtual funds. Being aware of the most common mistakes in advance won't necessarily prevent you from making an error. However, it does serve to remind you what to look out for. One of the advantages of automated trading is that it reduces a trader's emotional involvement in trading, enabling trades to be made when all the predefined criteria have been met.
There are many brokers and many trading platforms from which to choose, so doing your research beforehand is important. Look for a reliable broker with a good reputation that has a track record of providing decent trading platforms and tools and reasonable fees and charges. Make the most of your demo account before you commit funds to trading live.