With regards to ICT, Kenya dominates in East Africa. As a result of the good effect that Internet access has had on the Kenyan economy, the country's government has devised the Digital Economy Blueprint framework to help the country accelerate its economic growth beyond that of its regional peers.
The government of Kenya has stated its intention to develop a domestic software industry to supplement the efforts of Microsoft, Cisco, and other American companies that have established software engineering training centres in Kenya.
There has been a recent uptick in cloud computing investments in Kenya's IT services sector, which suggests it is a promising area for growth. This shift is the result of rising use of high-speed Internet and the strong value propositions of cloud-based services.
Table of contents
The ongoing investment of American technology businesses in data centres is driving growth in the cloud computing industry. In addition, the consumer electronics market is expected to rise by double digits by 2022's end.
In this article, we explore the 5 best technology companies currently operating in Kenya, which hope to enjoy the massive growth potential with the Kenyan technology sector presents.
Safaricom
Safaricom PLC is a Kenyan mobile network company with headquarters at Safaricom House in Nairobi. They are the most reliable telecommunications company in Kenya. Throughout East and Central Africa, they are often regarded as among the most prosperous corporations in the region.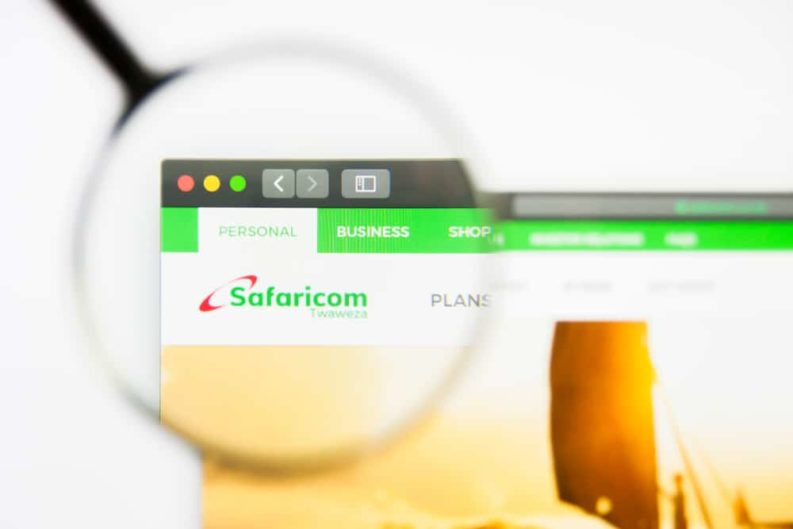 Mobile phone calls, mobile money transfers, consumer electronics, online shopping, cloud computing, data, music streaming, and fibre optic internet are only some of the products and services offered by the company.
Additionally, it is widely recognised as the area where M-Pesa, a mobile banking service that operates via SMS, was developed. Safaricom collected 35.6 million subscribers in Kenya, giving it a 64.5% market share.
A whopping 69.2% of the telephony market and 92.2% of the SMS market are under Safaricom's control. Safaricom is the finest place to work in Africa and the 67th best place to work in the world, according to Forbes' Global 200 ranking of the world's best employers.
M-Shwari was developed by Safaricom and NCBA Bank in November 2012.
To further Safaricom's push into Kenya's undeveloped financial services industry, the company has introduced a new banking product that allows M-Pesa consumers to save and borrow money through mobile phone, all while receiving interest on money saved.
All of these factors bode well for Safaricom's future growth in Kenya and the region, and for its stock price to investors.
IBM
IBM, or the International Business Machines Corporation, is a well-known American computer manufacturer that has a sizable foothold in both the local and global markets. Its headquarters can be found in Armonk, New York.
IBM Research — Africa is the company's first industrial research site on the African continent and its 12th research lab worldwide. IBM Research- Africa, which has locations in Kenya, is at the forefront of innovation by creating marketable products and services in vital areas like water, agriculture, transportation, healthcare, financial inclusion, education, energy, security, and e-government.
To help launch new business prospects and guarantee the full commercial viability of its products and services, IBM Research-Africa is actively participating in Africa's innovation ecosystem.
IBM's go-to-market approach in Africa relies heavily on the participation of entrepreneurs, developers, and commercial partners in its research initiatives.
Oracle Corporation
Oracle Corporation, headquartered in Austin, Texas, is a multinational IT corporation that, in 2020, ranked third in both revenue and market value among all software businesses in the globe.
Only Oracle is capable of providing both a cloud infrastructure platform and a complete array of integrated cloud apps. Oracle Cloud can handle any kind of business burden, from the most common to the most cutting-edge.
In 2008, Oracle bought enterprise infrastructure software company BEA Systems, then in 2010, it bought computer hardware and software company Sun Microsystems. (Its Java language is widely used and well-known).
In 2019, Oracle and Microsoft stated they would be working together to compete with Amazon Web Services and its offerings.
Users of both services would be able to store data and deploy apps on both clouds thanks to the direct connection that would be established as part of the agreement between Oracle Cloud and Microsoft Azure.
Cisco
Cisco, at number 74 on the Fortune 100, is one of the world's leading technology companies, with annual revenues of over $51 billion and a workforce of almost 80,000.
At 14% year-over-year growth and $528 million in sales last quarter, cybersecurity is Cisco's fastest-growing division and accounts for 6% of product revenues. Cisco has so been making substantial investments and acquisitions to expand this arm of the business.
The Cisco Networking Academy (also known as NetAcad) was founded in October 1997 and has since reached students in over 150 countries through partnerships with 64 educational institutions in 7 different states.
Since its inception, over 1.6 million students at all educational levels (K-12 and above) have enrolled in one of the more than 10,000 Academies around the United States.
Upon graduating from the Cisco Networking Academy Program, students will have the Internet technology skills necessary to compete in today's global economy.
Symphony Technologies Limited
A prominent and highly regarded information technology company, Symphony has been in business for almost three decades and maintains its headquarters in Nairobi, Kenya.
The corporation has locations not only in its home country of Kenya, but also in the neighbouring countries of Rwanda, Burundi, and Ethiopia.
The company's knowledge and experience with horizontal solutions extends to a variety of industries, including but not limited to critical electricity, communications and collaboration, data centre and cloud services, and managed services.
The primary mission of Symphony is to improve the rate of return that its clients get on the money they invest in information technology in order to make their core businesses more profitable.
This is something that needs to be taken into consideration by every company, regardless of size, as well as every level of government.
People Who Read This Also Viewed: