From humble beginnings in Sweden in 1943, the IKEA brand has swept the globe and become a household name for its ready-to-assemble and low-cost, cleverly designed furniture. In 2008, IKEA also became the world's largest furniture retailer, but how does one go about investing in this incredible success story? Unfortunately, the shares for IKEA are privately owned at this time and are not available for sale on any national stock exchange.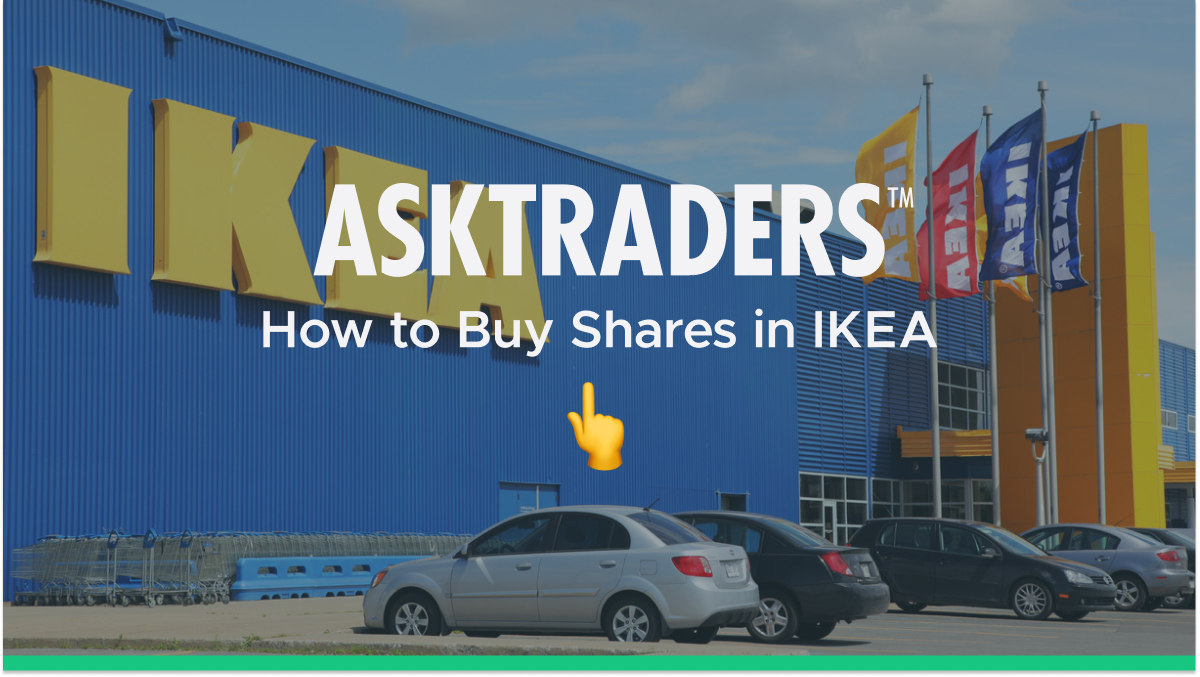 Although buying shares today in IKEA is impossible, you will learn more in the following sections about the IKEA enterprise. We will cover whether the issuance of shares is a possibility going forward, the direct competitors of IKEA, recent news about the company, and how this furniture industry sector is currently performing post-Covid.
Today, IKEA is the world's leading furniture retailer and a major user of wood.
In 2021, the firm operated in 50 countries with 422 stores and annual revenue of $44.6bn.
IKEA is privately owned and has a complex ownership and operating infrastructure.
Overview of IKEA
In 1943, Ingvar Kamprad, 17 years of age at the time, had a dream. From a small mail-order business, his business grew in five years to sell furniture throughout Sweden. His first store opened in 1958 and went by the name of Möbel-IKEA, the first part meaning furniture in Swedish, and the second part bearing the initials of his name, his family's farm, and his hometown.
Stores in Norway and Denmark followed in the sixties, and European markets were penetrated over the next two decades. The firm entered the United States in 1985 and now has 51 stores in the US, currently its largest market. Phenomenal growth has been its hallmark, with 422 stores operating across 50 countries in 2021.
Annual revenues are nearly $45bn (€42bn), and net income was €710mn in 2022, considerably lower than its peak figure of €4.2bn in 2016. The Covid-19 pandemic hit the firm's business model hard, but since the company is privately owned, there is not much transparency regarding the firm's financial matters. IKEA's employee workforce stands at 231,000.
IKEA has always stayed true to its original value proposition – providing simplicity in design that entails low cost and products ready for self-assembly. The company manufactures much of what it sells, but its unique store formats typically include restaurants and groceries in addition to its furniture and home household furnishing products. IKEA is a low-cost provider in a market filled with several large competitors; however, it targets middle-class consumers that appreciate affordable prices on a wide range of products.
How has IKEA managed its growth without public financing or an Initial Public Offering (IPO)? IKEA's founder, Ingvar Kamprad, may have passed away in 2018, but his desire had always been to preserve the IKEA business model concept and grow the firm internationally while protecting its entrepreneurial spirit. He chose a clever franchising system as the best way to raise capital and perpetuate his dream. His plan worked successfully, and he died a Swedish billionaire.
IKEA employs a highly complex ownership structure to ensure low taxes, privacy, and the ability to act as a non-profit organization while protecting the company from the possibility of a hostile takeover. It has never issued stock to the public. The firm's headquarters are in the Netherlands. The Interogo Foundation and INGKA Holdings B.V. own the holding company's shares. The former is a self-owned foundation, while the latter collects franchise fees. A host of other entities deal with intellectual property and charitable contributions.
The firm has come under fire for its tax-avoidance business structure and its heavy demand for environmental resources. The company fiercely defends its privacy and has taken measures to prevent outside interference. It has also made strides to appease any sustainability issues. It owns many large fields of wind turbines and places solar panels on the roofs of its stores, investing nearly €2.5bn in renewable energy projects. It claims it will be energy sufficient by 2030, and by that time, it will only use recycled materials to manufacture its products.
How do I Buy Shares in IKEA?
Investors are always looking for the next Microsoft, the next Amazon, or the next Bitcoin. It can be exciting to catch a whirlwind in the beginning or latch onto a quickly growing enterprise midstream before it becomes dominant on the global scene. Unfortunately, IKEA has never been on a stock exchange, and according to its owners, it never will.
IKEA's founder, Ingvar Kamprad, is one of a handful of entrepreneurs who have stayed the entire course of building an empire and refused to allow outsiders to reshape his vision. He may have passed away in 2018 at the age of 91, but his legacy lives on. The business is shrouded in a complex mix of legal structures to keep the prying eyes of governments, tax collectors, and independent investors away from his creation. He died a billionaire, became one of the wealthiest men in the world, and left a charitable foundation second only to that of the Bill and Melinda Gates Foundation.
Kamprad was known for his frugality and privacy. He was fortunate to have never used an IPO to raise capital. Several franchisees have furnished the necessary capital and contributed new revenue streams. Although an IKEA IPO has a low probability, the Covid pandemic severely reduced the firm's net income. There are many examples where the founder has died, and the remaining owners want to cash out or change the company's direction. For now, however, investing in similar competitors is the only alternative.
Who are Direct Competitors of IKEA and What are the Alternatives to Invest in?
IKEA has demonstrated a very successful business strategy. It has always focused on providing inexpensive home furnishing solutions by adopting a vertically integrated combination of self-owned resources and a global supply chain. In the business world, success spawns many imitators, and IKEA is not immune from having several worthy challengers fighting hard to move market share.
For investors interested in the sector of the market dominated by IKEA, there are worthy alternatives to choose from in the global retail furniture scene. The Covid-19 pandemic devastated the worldwide furniture market, sending shockwaves across every region of the globe. On a positive note, industry sales have returned to pre-Covid levels in terms of both sales and growth dynamics.
The global market is expanding at a healthy rate post-Covid. The annual turnover for 2022 hit $557bn, which is expected to grow to $653bn by 2025 and $726bn by 2027. While Covid negatively impacted office furniture sales, the industry responded by pushing more products through e-commerce channels.
Consumer and business demands have shifted following the lockdowns imposed by Covid restrictions. Industry growth forecasts will be favourable for investment returns, but new trends will shape where the growth rates will be the greatest. Companies that adhere to the use of sustainable products in manufacturing their product line will benefit. Increasing innovative designs and focusing on luxury will also command attention. Lastly, firms are trending toward a greater marketing focus with promotional campaigns featuring prevalent discounts and coupons.
The following companies are traded on stock exchanges, have a strong brand and online awareness, and offer an alternative way to benefit from successful approaches in the furniture sector of global commerce:
Wayfair: This firm is dominant in the online space for home décor, appliances, and related products, leading with a 33% share in the US market. Revenues exceeded $14bn in 2020, with a net income of over $9bn during the same period.
Amazon: This e-commerce behemoth is the largest retailer in the online world, offering a broad array of products and technology services. It added furniture products in 2017. It is second behind Wayfair with online sales in the US with a 30% share.
Tesco: This company has over 4,600 stores in 11 countries. Tesco is strong in Europe and the UK and competes directly with IKEA for market share in the region. In 2021, total sales revenue topped £53bn with a net profit of $8bn.
American Woodmark: Primarily US-based, this furniture retailer offers quality custom-designed products for sophisticated customers. With nearly $2bn in revenue, it is primed to expand into the global marketplace.
Home Depot: Home Depot also has a global presence and offers convenient shopping for a host of home improvement products, as well as onsite installation by professionals. The firm has an outstanding online presence; in 2021, net sales were $37.5bn.
Recent News Stories about IKEA
Even though you may not be able to buy shares in IKEA, recent news about the company can provide insights into how its market is developing and could benefit a direct competitor whose shares are traded on an exchange. For example, IKEA has performed well enough to provide a 6% raise for its employees to cover the cost-of-living increases. As of its last fiscal year closing in August of 2022, total sales topped out at £2.2bn and rose 13% over the period, a good sign for the overall industry.
IKEA is also committing more resources to its digital marketing strategy to improve its positioning and performance, especially in the US market. In fiscal 2022, IKEA's website received over four billion visits, which reflected a slight decrease from its prior year. Management has stepped up its focus in this vital area where competition is fierce.
In the US market, Wayfair is currently the leader in online furniture sales with a 33% market share, while IKEA is lagging with only a 2% share. It will be growing its presence on social media platforms like Facebook, Instagram, Twitter, and Pinterest by offering discounts, promotions and giveaways to attract more consumer interest. If IKEA succeeds, other competitors stand to lose share.
IKEA has taken a great deal of heat from environmentalists over its use of wood products, but the firm has announced a plan to be fully sustainable by 2030. Measures include using solar panels and wind turbines, eliminating food waste, using plant-based substitutes in restaurants, and removing dairy products from ingredients.
Final Thoughts
IKEA has been wildly successful in its business strategy for decades, producing affordable ready-to-assemble furniture and houseware solutions. Unfortunately, IKEA shares are not sold on any exchanges. The company is private, but several competitors offer an alternate way to invest in this market sector, which has recovered post-Covid with an increased share of the total market held now by e-commerce sales.
Suggested Reading: