What is RSI?
RSI is a technical indicator used by traders to monitor price movements, identify momentum and gauge when an asset is overbought or oversold. It can be used in various markets and is highly popular with Forex traders as well as being regularly used by those trading in stocks, options and futures. Like most market indicators, RSI is best when used alongside other indicators, techniques and strategies, and certainly shouldn't be relied upon in isolation. However, it does have some strong advantages and is considered by some traders to be the single best indicator for certain types of trades.
It is popular with swing traders, who often use it alongside other tools such as a moving average or a point and figure chart. It is also used by momentum traders who tend to draw data from a few different sources and will often use RSI alongside an Average Directional Index and Rate of Change tools. RSI was originally developed by Welles Wilder in the 1970s, so the system has been in operation for a long time and has been well tested. More recently, research has shown ways that Wilder's original concept can be expanded and improved upon. That is where the Connors RSI comes in.
How is Connors RSI Different?
The original 2-period RSI has been widely used for years by thousands of traders. The Connors RSI has been developed as a result of tests done by Connors Research, who focus on assessing the effectiveness of different technical indicators and their ability to accurately predict future price movements. The newer system builds on the original and is a composite indicator made up of three components. Two of them are based on the RSI calculations developed by Welles Wilder. The third component is designed to rank the most recent price change using a scale from 0 to 100. Both systems are momentum oscillators, and both use the same scale. Either system, then, will present you with a value that shows as a number between 0 and 100.
Lower values indicate that a market is oversold, and higher values indicate that a market is overbought. The third component of the Connors RSI, however, is generally believed to enhance results and accuracy. This basically means that when the Connors RSI shows a particular value, it is more likely to predict a large price change than the original RSI system, RSI(2). As always, you will need to combine this tool with other market indicators and your own market knowledge, but it is certainly something that can be incorporated into your trading strategies.
Top 3 CFD Broker Comparison
of 29 CFD Broker
Pepperstone
of 29 CFD Broker
GMO Trading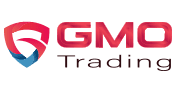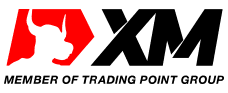 What Are the Three Components and How Do They Work?
As already mentioned, the Connors RSI is different from earlier versions, as it consists of three distinct components carrying out three different functions and a fourth calculation to generate a final value:
The RSI itself
The up/down length (or 'streak' duration value)
The rate of change
The average of the three components
The first of the three components is the original relative strength index devised by Welles Wilder, often referred to as Wilder's RSI. The second component is the up/down length, sometimes referred to as the 'streak', based on the relationship between price values at closing on successive days. If a stock closes at a higher price than the day before for 4 consecutive days, we have a streak duration value of 4. If it closes at a lower price than the day before for 4 consecutive days, we have a streak duration value of -4. A stock levelling out and closing at the same price 2 days running will reset the streak duration value to 0. The third component of the Connors RSI ranks the rate of change using the most recent price change and calculates it as a percentile. This indicates the percentage of values in the lookback period (which the trader can define) that are below current value. The final calculation determines the average value of these three components to give us our final value.
Tips for Using Connors RSI
As with any technical indicator, you will have to decide for yourself exactly what your buy and sell signals are. These tools are not there to simplify trading. Rather, their aim is to make trading more profitable by actually giving you more complex forms of market analysis to work with. That is why becoming well-versed in technical analysis gives you the edge as a trader. This indicator is no exception, and there are a few things to be aware of. Generally speaking, a value of over 70 tends to indicate that a security is in danger of being overbought, while a value of below 30 is thought to indicate that a security is becoming oversold.
These are commonly seen as buy and sell signals by many traders. However, sudden and extreme price movements can make reading the data more difficult and create false buy and sell signals. For this reason, some traders have always chosen to use more extreme RSI values (above 80 or below 20) as buy and sell signals. This is an area where the Connors RSI may well have the edge. Extreme values on the Connors RSI seem to be more likely to predict a large price more than similar values on the original system.
General
RSI, or Relative Strength Index, is a technical indicator used by traders to monitor markets and make wiser investment decisions. RSI works by comparing recent gains and losses in a market in order [...]
General
Momentum traders are similar to trend traders in that they monitor movement in market prices and look for upward or downward trends they can take advantage of. They take either a long or short posi [...]
RSI and Divergence
Most traders use Connors RSI to ascertain when positions are overbought or oversold, as it does tend to be a good indicator in these areas. However, it is important to remember that there are points of divergence embedded in any RSI tool. Divergence is basically when there is disagreement between the price and the indicator, and it is considered an important piece of data to watch by many traders. Divergence happens when a security hits a new high or low in price but the RSI does not.
If a price makes a new high but the RSI does not, that is a sign of bearish divergence and is often a sell signal to experienced traders. If a price makes a new low but the RSI does not reach a corresponding low value, that is a sign of bullish divergence and is often seen as a buy signal. It is not uncommon to see RSI divergence at the top of a bullish market, and when that happens, sharp traders will be immediately on the alert for a reversal. Divergence is a useful warning of a possible reversal, although it should be noted that it is most useful in actively trending markets. It cannot be relied upon when markets are ranging and price swings are regular and limited.
Using the Connors RSI in Forex Trading
While traders of all types use Connors RSI to identify overbought or oversold conditions, it is also possible to devise a Forex trading strategy using RSI to predict when a market is overextended and likely to retrace. Forex traders will monitor the Connors RSI value alongside other market indicators with a set strategy in mind. They will tend to:
Monitor RSI to ascertain when a currency is overbought or oversold
Consult other technical indicators for signs that confirm a retracement is imminent
Check to see if a moving average convergence divergence (MACD) has shown divergence
Check to see if the average directional index (ADX) indicates a possible retracement
If all the above conditions are met, many Forex traders will determine it is probably a good time to initiate a trade. If you intend to use Forex trading as one of your strategies, do your own detailed broker comparison and consider going with a specialist Forex broker. It is also worth doing some in-depth research into Forex trading strategies, even if you are already trading with some success in other markets. When using RSI in Forex broking, just as with other markets, remember that sudden, extreme price movements, which are not uncommon in Forex markets, can create false buy or sell signals. Even though this is less likely with Connors RSI due to the extra components designed to improve accuracy, it is always advisable to consult other market indicators to confirm retracement.
Which Other Technical Indicators Should You Use with Connors RSI?
Smart traders in all markets will devise a multi-indicator strategy, often combining volatility indicators, momentum indicators and volume indicators. While it is advisable to confirm market activity using multiple sets of data, it is not always a case of more is better. Monitoring too many indicators at once not only over-complicates your strategy but also may lead to redundancy if you have several indicators that are basically doing the same job. You may want to combine your Connors RSI indicator with:
A volume indicator
A moving average indicator
Average directional index (ADX)
Any other indicator you already use and are comfortable with
Any RSI indicator is a momentum indicator, so it makes sense to confirm the data it presents with other momentum indicators, such as ADX, which is considered by many to be the ultimate trend indicator. Combining data from an RSI indicator with data from a moving average indicator, such as MACD or Bollinger Bands, is also useful to watch for trends and reversals. A volume indicator, such as on-balance volume (OBV), can also be useful, as it combines price and volume to calculate the total funds going in and out of a market. Lastly, be aware that because each indicator takes time to master, you should take a look at any indicator you already use and are comfortable with to see if it has functions that can be used alongside any new indicator you add to your strategy.
Conclusion:
Connors RSI: Our Verdict
RSI is a useful indicator for traders in all markets, and there is little doubt that the analysis that came out of Connors Research and resulted in the development of the new Connors RSI has moved the game forward. Incorporating the three different components and calculating an average that uses three sets of data does seem to have improved accuracy overall. One of the drawbacks of using RSI indicators has always been the fact that sudden sharp price movements could trigger false signals. While Connors RSI has not completely eliminated this issue, the new system does seem to produce a more reliable data set at the two extremes, making false signals less of a problem. It is advisable to combine Connors RSI with other indicators, but that is the case with any trading tool or software.
A more complex, multi-indicator strategy tends to provide more reliable data and better long-term results, as long as it is carefully devised to use complementary indicators and avoid too much redundancy. Connors RSI is versatile and can be used in most markets. It can be used to develop a Forex trading strategy and is a solid indicator for those trading stocks, options and futures. Overall, Connors RSI is a highly useful indicator. Our advice would be to familiarise yourself thoroughly with the functions and limitations of RSI analysis, be aware of divergence issues and possible false signals and combine Connors RSI with other relevant and complementary indicators.