Shares of AFC Energy (LON: AFC) are rallying after the company announced on Tuesday that it has signed a strategic partnership agreement with multinational corporation ABB to develop and launch a high power electric-vehicle charging product.
The partnership will see ABB distribute the product through its marketing channels from the second half of 2021, with each company investing in commercialisation and marketing. 
ABB is hoping to utilise AFC's zero-emission, high-efficiency fuel cell technology to produce charging systems for private vehicle hubs, charge point operators, logistics hubs and distribution centres, public and private urban transportation and vehicle take-off and landing craft. 
ABB entered the electric-vehicle charging market in 2010 and has so far sold over 17,000 ABB DC fast chargers in 80 countries. 
With the increase in demand for electric vehicles and the desire for the world to move towards other energy sources, the global electric-vehicle charging market is expected to be worth $140 billion by 2030. 
The agreement will see AFC Energy have the right of first refusal for several years to supply H-Power fuel cell systems to ABB's charging network of international customers to jointly deliver a fully autonomous high power EV charging system to be deployed in the UK, Europe and the US. 
There were no financial details provided regarding the deal.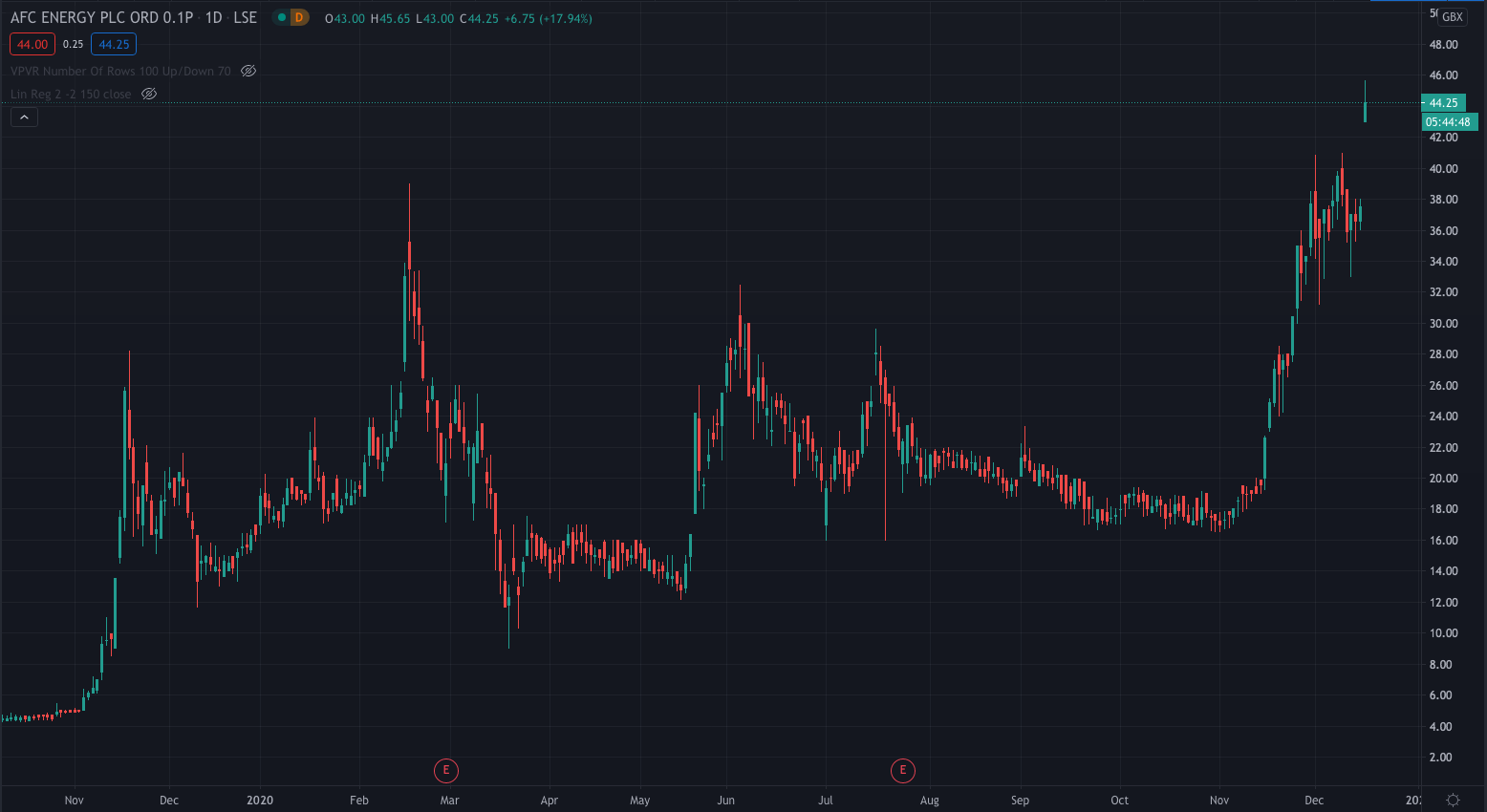 "This partnership with AFC Energy allows us to continue to push the boundaries of e-mobility, specifically targeting off-grid applications and thus enabling a much wider reach of e-mobility based on clean energy," commented Frank Muelhon, head of ABB's global business for E-mobility Infrastructure Solutions.
AFC Energy shares have rallied on the news, currently trading at 44.30p, up 18.19% after initially reaching highs of 45.65p. 
PEOPLE WHO READ THIS ALSO VIEWED: