Alba Mineral Resources (LON: ALBA) shares are climbing on Monday after the company reported assay results from its pilot processing plant at the Clogau-St David's Gold Mine, exceeding previous results.

The AIM-quoted firm said concentrates produced returned grades of up to 461 grams per tonne of gold.
Concentrates produced from the Grandfathers Stope ranged from 86.8 grams per tonne of gold to 461 grams per tonne, with an average of 187 grams per tonne.
The results "significantly exceed" assay results of bulk sample concentrates announced previously, which had returned grades of 20.4 to 165.5 grams per tonne.
Alba is now planning for the identification of new unworked veins for bulk sampling later in 2021.
"These represent by far the best results obtained from the assaying of the preliminary bulk sample concentrates collected from the Clogau-St David's Gold Mine. The pilot plant continues to operate very well, with negligible values returned from the tailings," said Alba's Executive Chairman, George Frangeskides.
"We plan to continue with the bulk sampling later this year once the current phase of drilling has been completed. An update on the progress of drilling and other work activities at the Mine will follow separately," he added.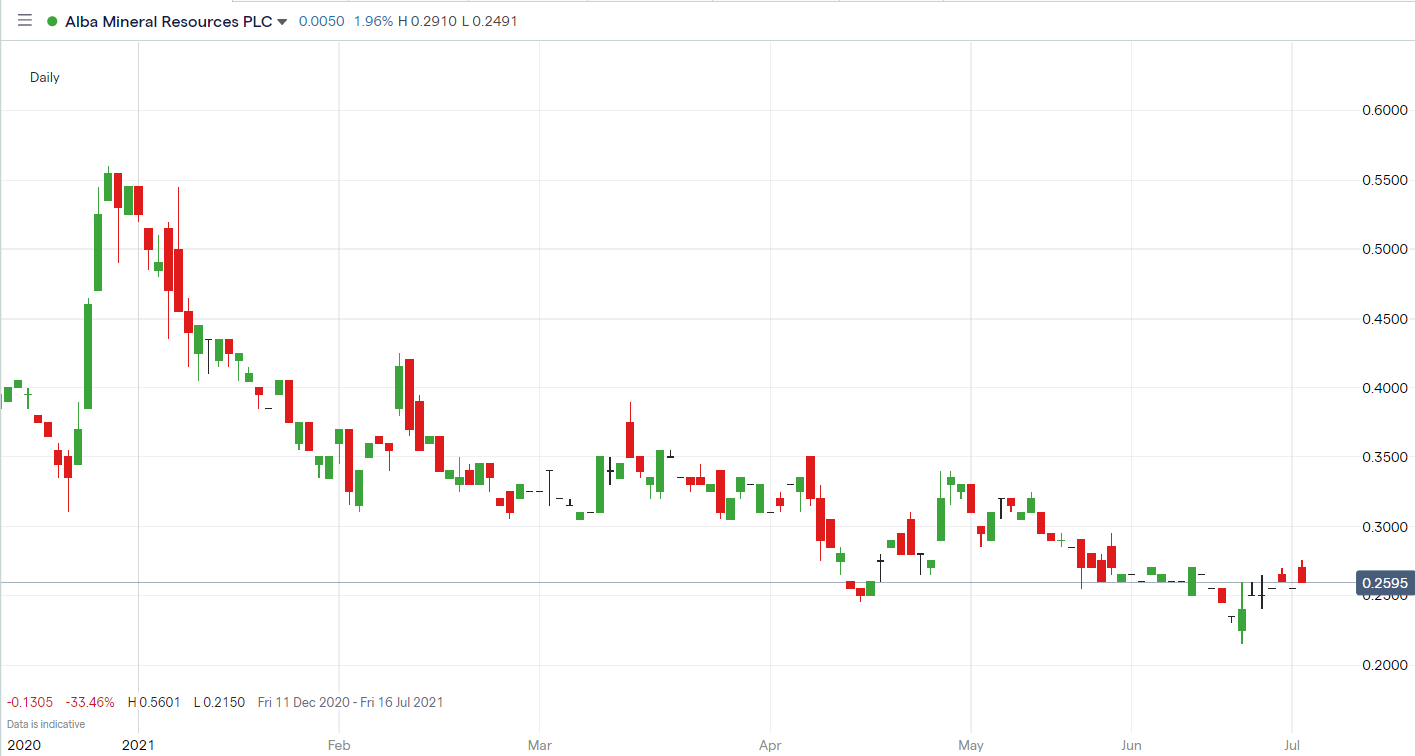 Alba Mineral Resources shares are up 5.88% so far in Monday's session, priced at 0.27p.
Should You Invest in Alba Mineral Resources Shares?
After a fall from the $2,000 level, could gold be set for another run higher? If you're a gold investor, you won't want to miss out on these stocks… Discover which companies our analysts are focusing their attention on for the coming months. If gold does move back to $2,000, these investments could see significant gains