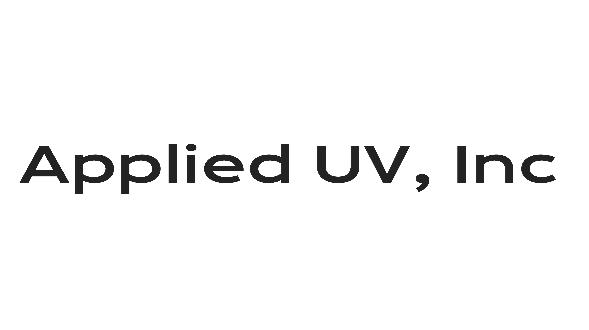 Key points:
Applied UV shares fell after announcing a discounted $8 million stock offering.
Investors reacted accordingly, causing the shares to fall.
The company is still attractive but has to win more business.
The Applied UV Inc (NASDAQ: AUVI) stock price plunged 24.3% after revealing the pricing of its underwritten public offering of 2,666,667 shares of common stock.

Each of the new shares was priced at $3.00, a 19.33% discount to the company's closing price on Tuesday. The firm plans to raise $8 million via the stock offering.
The company, which specialises in air and surface pathogen eliminating products, gave underwriters 45 days to sell an additional 400,000 shares of its common stock.
The offer is expected to close by Friday, December 31, 2021, and investors drove the firm's share price lower to reflect the discounted prices offered with the new share issue.
However, you might be wondering whether Applied UV is an outstanding stock to add to your investment portfolio as we head into 2022?
I covered the company earlier this month when it won a contract from the Thai Army to instal the Airocide® units at the Armed Forces Research Institute of Medical Sciences ("AFRIMS"), Bangkok, Thailand.
At the time, I said that the company's shares looked attractive while trading at around $5 but did not rule out any future declines, which we went on to get as the month unfolded.
The stock is still attractive, but the firm has to win more contracts to attract new investors looking for proof of demand for its Airocide® air purification units, which can help organisations fight airborne diseases and protect critical areas.
Until then, Applied UV stock will be under intense selling pressure despite the new measures being taken by companies to combat the spread of the more virulent strain of the coronavirus.
Yet the company is not bagging new contracts and orders from large organisations that can easily afford its systems.
However, the company faces competition from other products that perform the same function at a lower price, giving its potential customers multiple options to choose from.
*This is not investment advice. Always do your due diligence before making investment decisions.
Applied UV stock price.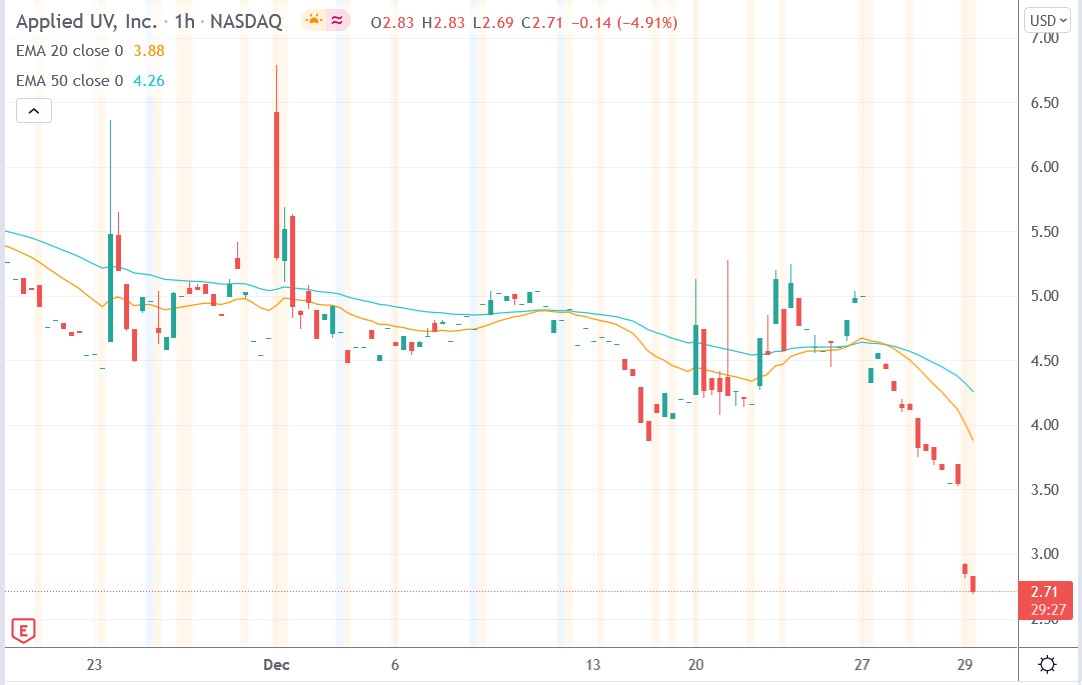 Applied UV stock price plunged 24.3% to trade at $2.85, falling from Tuesday's closing price of $3.58.
Should You Invest in Applied UV Shares?
One of the most frequently asked questions we receive is, "what stocks are best to buy right now?" It's a wide-ranging question, but one that we have answered… Our AskTraders stock analysts regularly review the market and compile a list of which companies you should be adding to your portfolio, including short and longer-term positions. Here are the best stocks to buy right now.