Shares of Best of the Best PLC (LON: BOTB) have plunged on Friday after the company revealed sales declined, and guidance for the year ending April 2022 is around 62% below current forecasts.
The company, which organises online competitions, said newfound freedoms, the distractions of major sporting events, and the ability to travel means they are generating revenues 6% lower than during the final 15 weeks of the financial year ended 30 April 2021.
The cost of acquiring new customers has also significantly increased with the cost per thousand impressions on social media platforms – which account for two-thirds of BOTB's marketing spend, increasing by up to 60% compared to previous levels.

It means that new customer revenues for the company are around 40% below the final 15 weeks of the prior financial year.
There has been a 15% reduction in annual weekly sales for the first 15 weeks of the new financial year.
The company stated that the factors will have a "disproportionate impact on margins, profitability and earnings for the financial year ending 30 April 2022." While still higher than the pre-COVID comparative and results delivered in FY 2020, these are now anticipated to be 57% lower than reported for FY 2021.
The company's new guidance for the year ending 30 April 2022 is now 62% below current market expectations. However, BOTB did state that if revenue trends improve, the reverse will occur.
"We are hopeful that the cost of acquiring new players will normalise before too long and our flexible model means we are able to adjust to a higher cost of new player acquisition if necessary," stated BOTB.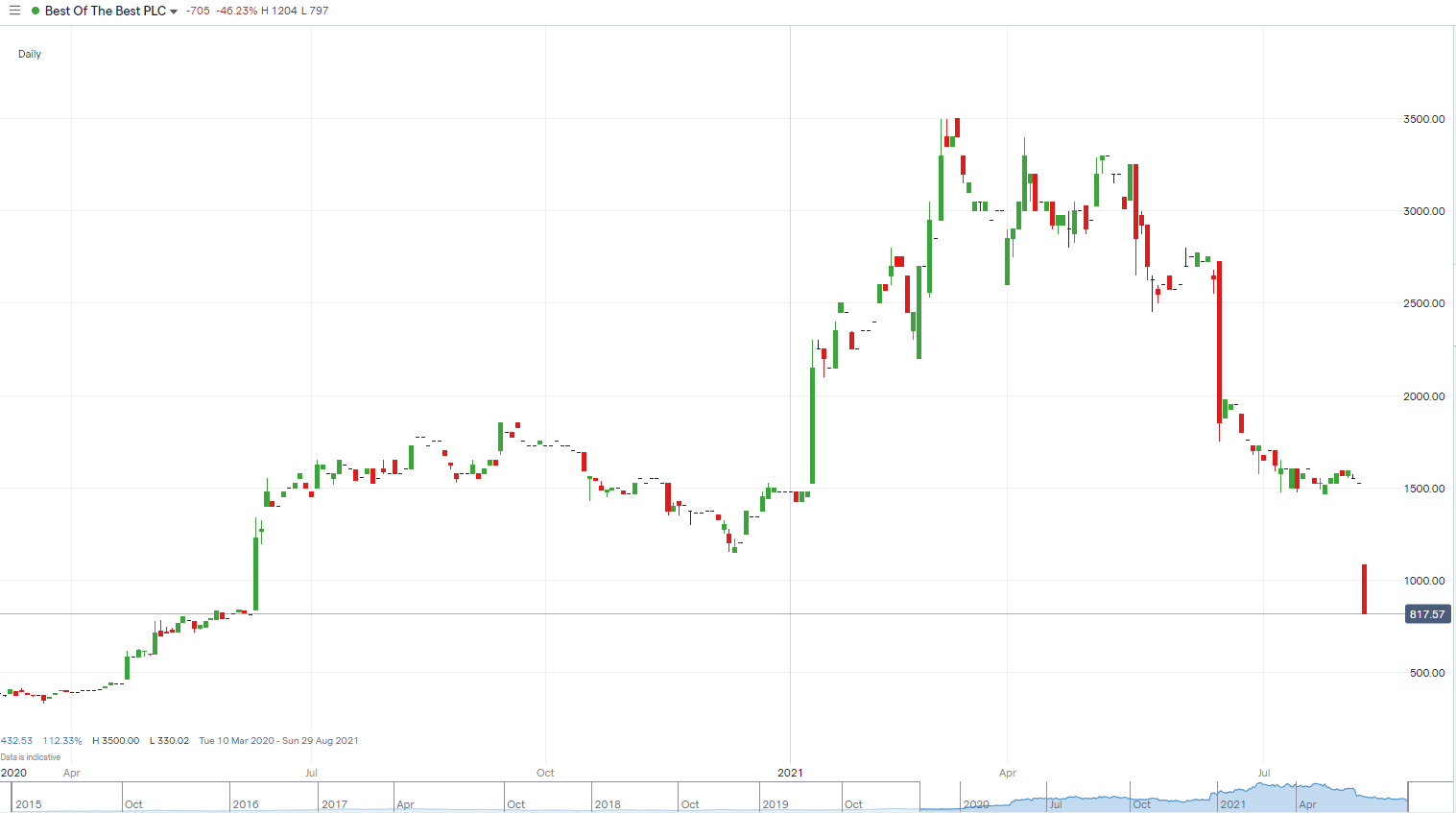 As expected, investors reacted negatively to the news, with BOTB shares down 46.23%, priced at 817.57p so far on Friday.
Should You Invest in BOTB Shares?
One of the most frequently asked questions we receive is, "what stocks are best to buy right now?" It's a wide-ranging question, but one that we have answered… Our AskTraders stock analysts regularly review the market and compile a list of which companies you should be adding to your portfolio, including short and longer-term positions. Here are the best stocks to buy right now