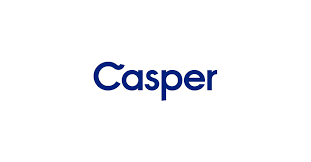 The purveyors of everything sleep-orientated, Casper Sleep (NYSE: CSPR)  investors will have woken up with a smile this morning after its stock price almost doubled with the acquisition from Durational Capital – spurring a premarket rise of over 90%.

The terms of the agreement are as follows; holders of Casper's common stock will all receive a cash equivalent of $6.90 per share, a 94% premium to Friday's market-ending closing price, and roughly an 80% premium to the 30-day volume-weighted average price ending that Friday.
The transaction was approved unanimously by Casper's board of directors and is expected to finalize in Q122 but still needs approval from Casper's majority stockholders – as welcomed as the transaction has been, it is expected to finalize with full stockholder authorization. 
Casper's CEO and Co-Founder, Philip Krim refers to the increased stakeholder value brought about by the transaction:
"We are delighted to announce this transaction with Durational Capital Management that creates immediate and substantial value for shareholders, and allows Casper to move forward on strong financial footing"
Adding…
"With a commitment to maximizing value for all shareholders, the Board unanimously supports the offer from Durational and recommends that shareholders approve the transaction. This agreement offers a promising opportunity to realize the highest value for our stockholders while providing Casper with much-needed capital to execute on future initiatives to sustain and grow its business."
With a refreshing capital injection, Casper will be about to facilitate long-term growth plans efficiently and sustainably – as a private company. With today's Q3 earnings somewhat shadowed by the acquisition, we can expect investors to support this move throughout today's trading. CSPR stock is sitting at $6.77 premarket, approaching the major $7.00 resistance zone.
Should You Invest in Casper Sleep Shares?
One of the most frequently asked questions we receive is, "what stocks are best to buy right now?" It's a wide-ranging question, but one that we have answered… Our AskTraders stock analysts regularly review the market and compile a list of which companies you should be adding to your portfolio, including short and longer-term positions. Here are the best stocks to buy right now